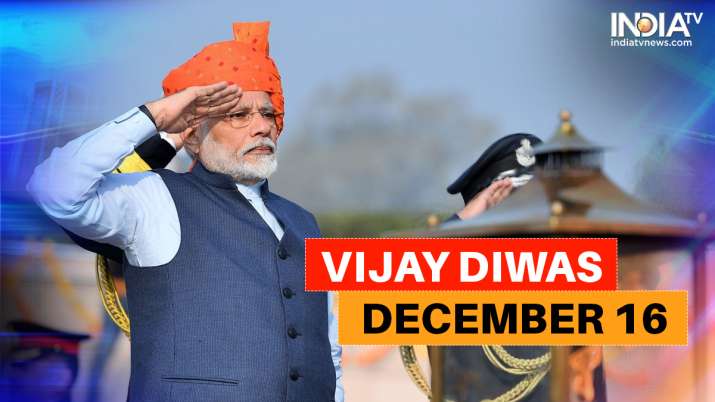 The Indo-Pak war of 1971 was a defining moment in the history of the subcontinent, resulting in Bangladesh becoming independent. This established the progress of the Indian Armed Forces including the Army, Air Force and Navy. The war started on 3 December 1971, when the struggle for independence was going on in East Pakistan. The war ended 13 days later on 16 December with the surrender of the Pakistani Army. Since then, this day has been celebrated as Vijay Diwas in India and Bangladesh.
In an official release on Tuesday, the Defence Ministry has said, "In December 1971, the Indian Armed Forces secured a decisive and historic Victory over Pakistan Army, which led to the creation of a Nation – Bangladesh and also resulted in the largest Military Surrender after the World War – II. From 16 December, the Nation will be celebrating 50 Years of India-Pak War, also called 'Swarnim Vijay Varsh'. Various commemorative events are planned across the Nation."
Prime Minister Modi was received by Defence Minister Rajnath Singh at the venue. The Prime Minister, Chief of Defence Staff and Tri-Service Chiefs laid a wreath and pay homage to the fallen soldiers.
The Prime Minister lit up the 'Swarnim Vijay Mashaal' from the eternal flame of National War Memorial on the occasion.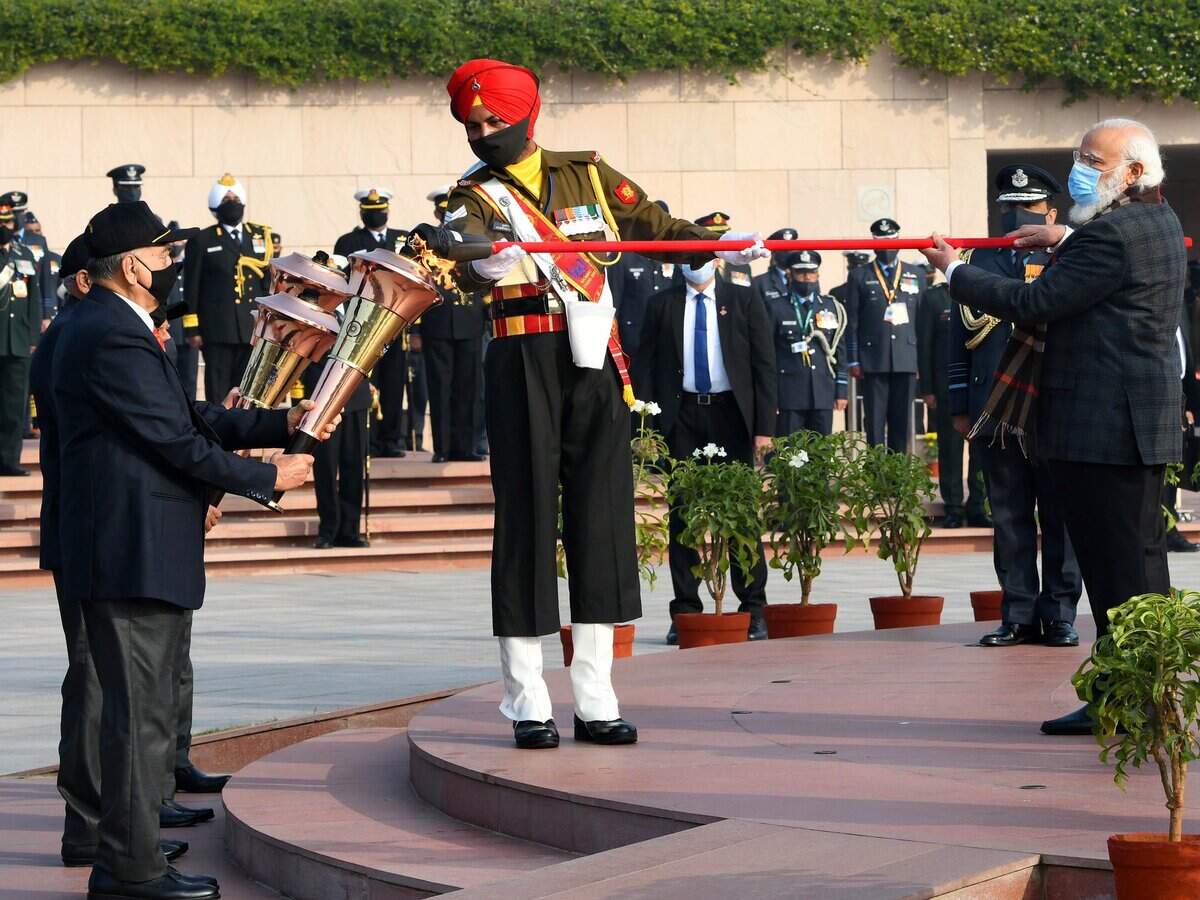 "Four Victory Mashaals (flames) were lit from the Eternal Flame of National War Memorial. These Mashaals will now be carried to various parts of the country including to villages of Param Vir Chakra and Mahavir Chakra Awardees of 1971 War. Soil from the villages of these Awardees and from areas where major battles were fought in 1971 is being brought to the NWM," read the release.
India's Field Marshal Sam Manekshaw on 13th December said "You surrender or We wipe you out," soon after which India won the war over Pak armed forces.
I regret I have only one life to give for my country. -Prem Ramchandani
Prime Minister Narendra Modi on Wednesday visited the National War Memorial (NWM) in Delhi, where he lit the 'Swarnim Vijay Mashaal' on the 50th anniversary of the 1971 India-Pakistan war.