In 1965, while I was a student of Human Anatomy at Kurnool Medical College, I had the opportunity to know about Dr. J. C. B. Grant (1886-1973), the author of Grant's Atlas of Anatomy. The 5th Edition of his Atlas was published in 1962 and was available in India in our Medical College Library.
Born in Loanhead (south of Edinburgh) in 1886, Grant studied medicine at the University of Edinburgh Medical School and graduated with an M.B., Ch.B. degree in 1908. While at Edinburgh, he worked under the renowned anatomist Daniel John Cunningham.
Grant became a decorated serviceman of the Royal Army Medical Corps during the First World War before moving to Canada. He established himself as an 'anatomist extraordinary' at the University of Toronto, publishing three textbooks that form the basis of Grant's Anatomy. The textbooks are still used in anatomy classes today, and made unforgettable memories for those who found themselves in his classes nearly a century ago. One of Grant's many accomplishments was establishing a division of histology within the department.
As a medical student, I used Grant's Atlas of Anatomy, the seminal work of Scottish-born Dr. John Charles Boileau Grant, who would become the chair of Anatomy at the University of Toronto in 1930 and retired in 1965.
John Charles Boileau Grant (1886–1973)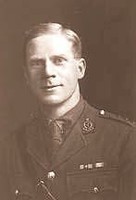 The author of Grant's Atlas of Anatomy (1943), Grant used to train thousands of medical students around the world. He came to University of Toronto's Faculty of Medicine from University of Manitoba (and previously Edinburgh), and was Chair of the Department of Anatomy there from 1930 to 1965. Although he is best known for this famous atlas, his research and teaching also included biological anthropology, as evidenced by such work as Anthropometry of the Cree and Saulteaux Indians in Northeastern Manitoba (Archaeological Survey of Canada 1929). The human skeletal collection he formed, the "J.C.B. Grant Collection," is still a core collection for human osteology in the Department of Anthropology at University of Toronto. He is also remembered in the Grant's Museum at the Medical Sciences Building at the University of Toronto. This museum, with its displays of anatomical specimens, many of which were dissected by Grant himself, continues to be used in an active learning environment by more than 1000 students each year.
Students continue to use Grant's textbooks today, and for the more artistic anatomist there's even a Grant's Anatomy Coloring Book, published in 2018.
At the University of Toronto, Dr.McMurrich, Chair of Anatomy was succeeded as chairman in 1930 by Dr. John Charles Boileau Grant. Dr. Grant wrote three text books, of which "An Atlas of Anatomy" (published in 1943) rapidly gained international prominence and is still, one of the most widely used anatomical atlases in the world. It is now known as "Grant's Atlas of Anatomy" and is in its tenth edition. The atlas was based on a series of elegant dissections done either by Grant or by others under his supervision. Many of these dissections are currently housed in Grant's Museum at the University of Toronto.
The Rudi-Grant Connection is about knowing the man, the building blocks and the structural units and organization of the human body. To defend the human existence, the Rudi-Grant Connection lays the emphasis on knowing the person who is at risk apart from knowing the agent posing the risk.
THE IDENTITY OF MULTICELLULAR HUMAN ORGANISM:
Daniel John Cunningham was born on 15 April 1850 in Scotland. After his initial schooling at his home town, Crieff, he took up the study of medicine at the University of Edinburgh and passed with honours. He is best known for the excellent series of dissection manuals, namely Cunningham's Dissection Manuals. Cunningham's Manual of Practical Anatomy has provided me the learning tools to know and understand Man's External and Internal Reality and its Identity as described by Cells, Tissues, Organs,and Organ Systems.
I learned about the human body while dissecting the body in a systematic manner. The Manual of Practical Anatomy which guides us through this entire process was published in England. The author Dr. Daniel John Cunningham prepared the Manual while dissecting cadavers of British or Irish citizens. He had never encountered cadavers of Indian citizens. At Kurnool Medical College, Kurnool, Andhra Pradesh, India, where I was a student, the Department of Anatomy obtains dead bodies from Government General Hospital Kurnool and most of the deceased are the poor, illiterate, and uneducated people of that region. None of the deceased had the chance to know this man called Cunningham and Cunningham had no knowledge about the existence of these people who arrive on our dissection tables. But, as the dissection of the human body proceeds, inch, by inch, we recognize the anatomical parts as described by Cunningham. The manual also lists some anatomical variations and we very often exchange information between various dissection tables and recognize the variations mentioned. The dissections also involve slicing the organs and studying them, both macroscopically, and microscopically. We did not miss any part of the human body. So what is the Identity of this Human person or Human subject? How does the living Human organism maintain its Identity and Individuality? Apart from the Cultural Traditions of India, several Schools of Religious Thought claim that the Human Individual and its Identity is represented by Human Soul. Where does this soul exist in the human body? What is the location if the soul is present in the living person? Does man have a soul? How does the human organism acquires Knowledge about its own structures and the functions they perform?
WIND OR AIR IN MOTION – A LIFE GIVING FORCE
Nature supports and sustains life through various material energies, and wind or air in motion is considered to be a vital force. The Sanskrit word Prana is described as the 'Breath of Life' and death is generally viewed as the departure of Prana. Wind is described in Sanskrit as Vayu, Pavan, and Marut. Wind is very important and it protects planet Earth from Sun's radiation. Sun heats up the planet in an uneven manner, and the winds redistribute the heat. The importance of wind in controlling climate, rainfall, and ocean currents is well understood.
Air is the source of carbon and nitrogen and hence is an important source for food synthesis. Most living organisms also depend upon oxygen to sustain their metabolic activities. The carbon based fossil fuels are derived from atmospheric carbon dioxide. Wind energy is being directly harnessed as an alternate source of energy and will play a greater role in future energy supplies.
Several cultures across this globe recognize the importance of natural elements such as wind or air. Soul, the life principle of human beings is associated with the act of breathing. If a man is seriously wounded, is bleeding profusely, and is not breathing, the physician would first give attention to the problem of breathing and restore it before he may give attention to the bleeding wounds. If a physician had to attend upon two patients, one fully conscious, howling in terrible pain and is profusely bleeding, and the second patient who is quiet but not able to breathe on his own, the physician would give the top priority to the quiet patient who may have an obstruction in his airways and is not able to breathe on his own. Air and the act of respiration deliver the vital element oxygen to the body and then blood circulates this vital element to rest of the body and the most important organ in the body which is critically dependent upon oxygen being the brain. Compared to heart and circulation, the function of lungs and respiration are more important to human survival.
The Breath of my Life – Defining Indian Identity
While Wind, Vayu, Pawan, or Marut are well-recognized as a life-giving force all over the world, Indians have a unique way of celebrating and showing their reverence to this natural energy. Indians all across their Land worship Lord Hanuman who is the legendary son of the Wind God Vayu. Hanuman is invariably described as the son of Wind God and in recognition of that fact He is bestowed with several names such as 'PAVAN PUTRA', 'PAVAN TANAYA', 'PAVAN SUTA', 'VAYU PUTRA', and 'MARUT NANDAN'. When Indians think of wind or vayu, their thoughts automatically lead to Lord Hanuman whom they value for His devotional service to Lord Rama. The worship of Lord Hanuman became popular in India after the Muslim invasion and conquest of India and beginning in the 12th century A.D. several temples were constructed to worship Him. Lord Hanuman symbolizes the Bhakti Movement (Devotional Service) in India and is generally viewed as the Protector who dispels fears about enemy.
The following hymn in praise of Lord Hanuman describe his characteristic personality:
The Rudi Connection at Whole Foods formulates the Rudi doctrine of Detached Devotion
Yes Indeed, Life is Complicated. The complexity of Life involves comprehending the problem of separation, estrangement, alienation, and even disinterest that keeps the Original Source of Life aloof from all Living Things while the fact of existence is operated by the principle of Unity between Life and the Original Source of Life.
Spirituality Science – The Concept of Detached Devotion:
I carefully examine the Indian Schools of Thought and in general they recommend preparing a seeker's mind as the first step to commence study of Self or Adhyatma Vidya. The preparation the tradition recommends is that of severing attachments. In my analysis, breaking of attachments involves removal of all desires which includes the desire for Moksha, Mukti, Vimochan, Liberation, Salvation, Eternal Life, Everlasting Life, or Afterlife. The desire for Transcendence or reward of Life in Heaven/Paradise, the desire to avoid punishment of Life in Hell have to be discarded. To some extent, the concept of Nirvana demands not to desire even Higher or Perfect Knowledge.
It is apparent to most investigators to find God is in Creation and yet God is Detached. If God is Detached, it is impossible for me to get or seek attachment to God.
The entire creation abides in God and yet the Creator does not abide in His own creation. While God is detached, there is still Yoking, Joining, Coming Together, or Partnership, Association, and Bonding between Creation and Creator. I show Devotion for I lead conditioned or dependent Earthly Existence. I am not seeking my emancipation from my Dependence for it is operated by the Principle of Unity called "ASMI", the Everlasting Principle in the Sanskrit Language. For I recognize my Unity, I have no other desires and I have no desire for some kind of mental attachment to God. The Concept of Personal God of Ramanuja, or of Surrender to God, or Saranagati of Madhva do not call for Attachment to God. In my view, devotional service to God is absence of all Attachments.
I accept the above concept of "ISLAM" for it does not demand Attachment to God to receive Higher Reward of Life in Paradise and does not impose the threat or Fear of Life in Hell while the holy scripture Quran speaks extensively about rewards and punishments.
Regulative and Constitutive Principles of Pure Reason:
Regulative Concepts & Principles, Constitutive Concepts & Principles are central to Kant's philosophy. In the Critique of Pure Reason, this distinction marks the division between the Faculty of Reason and the Faculty of Understanding.
The Understanding is constitutive of the possibility of Experience. All Experience must conform to the Concepts & Principles of the Understanding, which are realized or instantiated in Experience; Experience contains Substances, Causal Connections and so on.
The Faculty of Reason, by contrast, is merely Regulative in relation to Experience. Although Reason too plays an indispensable role in Experience, the Concepts proper to it – the so-called ideas of Reason, such as the idea of God, or the idea of the World as a complete Totality cannot be realized or instantiated in Experience at all. Nevertheless, ideas of Reason still function legitimately to guide empirical inquiry into the objects that can be given in Experience.
We declare, for example, that the Things in the World must be so considered as if they had their existence from a Highest Intelligence. It indicates not how an Object is Constituted but rather, how we, under its guidance, are to seek the Constitution and Connection of the Objects of Experience in general. Thus, Regulative Concept & Principle helps in complete Understanding of the Constitution and Connection of the Objects of Experience.
In its regulative use, Reason guides our work in striving for Knowledge, helping us to correct errors and arrive at more comprehensive insights.
Regulative Principles govern the Existence of Appearance. Such Principles may not be proven since Existence cannot be constituted. For example, man has no ability to constitute Living Matter called Protoplasm while man has general understanding of its constituents. Man may not be able to prove and verify all the Regulative Principles of Human Existence for he cannot constitute Living Matter.
Kant discusses the Regulative Principles of Reason, which determine the limits of Reason.
The Principles that objectively state what is present in the Object itself, that is, what is the Constitution of Appearance. These Principles of Pure Understanding describe standard and necessary Constituents of the World of Appearance. Regulative Principles play no part in determining the Objective Character of the World of Appearance. They are maxims, neither provable nor disprovable and are not to be understood as true or false. They serve to guide our inquiry within Experience and lead us to transgress the limits of Reason from the Conditioned to the Unconditioned. For example, I mentioned several times in the past as to how Human Existence is possible only under the influence of Illusion and not that of Reality of Earth's Speed.
What is "Pancha Prana?"
In the Indian Tradition, Pancha Prana (Breath of Life or VAYU) is described as Vyana, Samana, Udana, Apana and Prana. The term or phrase 'PRANA' refers to air that is in the heart, and the word is generally used to describe the act of breathing or respiration, as a sign or mark of Life. In reality, this air or breath, or VAYU exists in the molecules of Hemoglobin contained in Red Blood Cells.

No religious doctrine mentions about Cellular Respiration. But, understanding of Existence and Life will be impossible without examining the Connection between Air, Breath, Vayu, Respiration and Food that sustains Life by providing Matter and Energy drawn from an external source. In Medical Science, the understanding of man involves study of Human Anatomy (Structure and Constitution of Cells, Tissues, Organs, and Organ Systems of Human Body), and Human Physiology (Regulation of Functions of various Cells, Tissues, Organs, and Organ Systems of Human Body).
When Does Life Begin?
The understanding of Spirit or Soul begins with knowing as to When Life begins.
I ask my readers to begin their inquiry by studying the Single, Fertilized Egg Cell which initiates a man's Life Journey. This Cell has Life, has 'PRANA' for it performs the vital function called 'Cellular Respiration'.
The vital functions called Respiration and Circulation, the Breath of Life and the Heart Beat of Life have to be interpreted by comparing Photosynthesis with Cellular Respiration. Respiration and Circulation are described as Vital Functions as they provide Vital Energy in the form of Energy-Yielding Chemical Molecules called ATP (Adenosine triphosphate) required for the performance of all living functions.