What it is to be a Substance? and What it is to Exist? We need to establish knowledge about the man on a firm basis and the information it provides must be tested for its accuracy and consistency with an external reality. We have to make the fundamental distinction between the living and the non-living matter. The scientific advances of the 19th and 20th centuries reinforced the materialistic position concerning the basic similarity of organic living and inorganic physical matter. The man is viewed as a product of natural evolution and is thought to be subject to the same laws of Physics and Chemistry or mechanistic principles.
We need a methodology to study philosophy and to understand philosophical statements. Logical Positivism, also known as Scientific Empiricism aims to clarify concepts in both everyday and scientific language. It describes analysis of language as the function of philosophy. This analysis of language and of concepts is important to understand questions of belief and ideology which affect what we think we ought to do individually and socially. I would use this method of 'Applied Philosophy' to analyze the concept of Spiritual Optics, the Spiritual Connection between Energy and Life. The Laws of Thermodynamics are important unifying principles of Biology. The First Law of Thermodynamics, also known as the Law of Conservation of Energy, states that Energy can neither be created nor destroyed. Spiritual Optics accounts for the capacity of photoreception and the term Spiritual Light refers to the creation of Light by God to begin the designing of Matter described by Physics and Chemistry. I may not be able to discover the Purpose in my Life if I exist in Spiritual Darkness.
To make the fundamental distinction between the animate or living, and inanimate or non-living things, we may have to describe the nature of functions that can be observed in the actions performed by things. There is a difference between mechanical performance and intelligent performance. In the actions performed by the living things, the agent is perfected by its own actions, and activities. Actions such as growing, sensing, and understanding are called "Immanent" actions because they are activities which affect the growing, sensing, or understanding agent called the living thing. The action of one inert body upon another inert body is called "Transitive" action. For example, heating is a transitive action. In heating, the hot thing loses its own heat while heat is transferred to the cold thing. In the "Mechanistic" view, the continuity of nature is described in terms of the universality of purely mechanical principles. The mechanistic concept asserts that the phenomena of life are merely processes and transformations obeying elementary chemical and physical laws. However, it should not be very difficult to make a distinction between a forest fire and a bonfire, or a fire ignited in the kitchen in the preparation of a meal. Both the actions represent a chemical reaction called combustion, or rapid oxidation. Both actions may generate light, heat, and warmth. But, the forest fire may lack the purposiveness of the bonfire, or the kitchen fire used in cooking. The understanding of the living and the non-living things involves the difference between vital operations and mechanical operations. There is a difference between the vital power of the living thing and the mechanical capacity of inert, non-living thing.
THE VITAL POWER OF LIVING THINGS:
The word "Animal" derives from the Latin (anima, animus) name for the vital principle called "Soul" which is a life principle associated with functions like breathing, or the principle called animation. Breathing is a vital function as it is associated with the "Power" of self-nutrition. The power of self-nutrition is the originating power, the possession of which leads us to speak of things as living, and non-living. Nutrition is a vital power as the action is not a mechanical performance. Nutrition is a function associated with a purpose and it is guided to achieve a future end and it involves the choice or selection of specific means to attain the desired goal of its action.
A non-living thing like a stone gets heated on exposure to Sun's radiation and the action is not goal-oriented; it is not guided action to attain a specific purpose of that non-living agent. A living thing like a plant can convert thermal energy from Sun to a new form of chemical energy that it can further use to perform a variety of its own living functions like growth, and reproduction. Living functions are intelligent functions that involve the use of knowledge or information to perform goal-oriented, sequential actions.
SOUL AND THE CELLULAR FUNCTION OF CONSCIOUSNESS:
Consciousness describes the ability to perform intelligent action. Consciousness describes the difference between vital operations and mechanical operations. Consciousness describes the difference between vital powers and the capacities of inert matter. Consciousness describes the difference between living things and non-living things. Consciousness is a biological, vital, or living ("Immanent") function that characterizes the actions, and activities of living things. Consciousness can include psychological, and mental functions; but it is not merely a function that can only be performed by living matter of an anatomical structure, or organ called brain.
In literature, religion, and philosophy, the term Consciousness is often used meaning, "attention to the contents or workings of one's own mind." John Locke defined consciousness as a psychological condition; it is described as the perception of what passes in a man's own mind. In popular belief, consciousness is viewed as a form of relationship or act of the mind toward objects in nature. Consciousness is claimed to be a continuous field or stream of mental "sense-data." Very often, neuroscientists describe consciousness as a neurophysiological mechanism that depends on the functions of the brain. It is true for the Brain Stem Reticular Formation represents an integrative focus of consciousness functioning through its widespread interconnections with the cerebral cortex and other regions of the brain. Consciousness involves recognizing the existence, the fact of knowing something; it describes the fact of being aware of some information.
What is that 'something' that is known or recognized by Consciousness? A living thing which has a substance called living matter is conscious, or aware of the fact of its own existence in its given environment. There are two aspects of Consciousness that are subjectively registered by the living thing; 1. Consciousness is a state of knowing or awareness of what goes on around the individual living thing in its external environment, and 2. Consciousness is a state of knowing or awareness of what goes on within the individual living thing, its own internal environment. Consciousness is not simple awareness. It is awareness that involves the ability called "Cognition" which involves knowing; the processing of information, the analysis of information, the storing of information, the retrieval of information, and the application of information to perform a selected action. In other words, Consciousness represents the presence of "Intelligence." A living thing has Consciousness of its nature of existence that demands the supply of energy from its external environment. The living thing uses its cognitive ability, to recognize the substances, the presence of both living, and non-living matter present in its external environment. It uses the power of self-nutrition to attract these substances to acquire energy, manipulate energy, transform energy, and exploit energy to perform its vital, living functions. Thus, Consciousness becomes an absolute attribute of life; it is the fundamental, biological characteristic of living matter or living substance. For the reasons that I have stated, I define Consciousness as a function by which a living thing knows the fact of its own existence; it knows as to where it exists and knows as to how it is existing. Since Consciousness is a function that operates at a level of structural, and functional organization that is the characteristic of complex, organic molecules, this function cannot be observed, or measured by quantum physicists who study structures and functions of subatomic particles.
I define Consciousness as the ability to establish a connection, or a relationship between energy-demanding molecules, and energy-yielding molecules. A Fundamental Force like the Force of Gravitation is very important for the existence of the man on planet Earth. The man recognizes the physical reality of his own existence with the help of gravitation which provides the experience of his body mass or body weight. At the same time, it must be noted that the man exists on the surface of a very fast spinning celestial object. The perception of this basic reality of Earth's speed and velocity by the human organs of sense perception would endanger the ability to live. The man's physical existence is defended, and is protected by the shielding effect of the force of gravitation. Gravitation helps to block the sensory awareness of the speed of Earth's motions. This function of gravitational force must be distinguished from the cognitive function called Consciousness.
ADI SHANKARA'S UNQUALIFIED NON-DUALISM-THE THEORY OF PURE CONSCIOUSNESS:
The Indian School of Philosophy known as "SUDDHADVAITA", or Unqualified Non-Dualism of Adi Shankara is based upon a system of thought that may be called "ATMADVAITA" that describes one, universal, eternal, and self-illuminating Self whose essence is "Pure Consciousness" without a Subject ("ASRAYA") and without an Object ("VISAYA") and from a transcendental point of view, "Pure Consciousness" is the only Ultimate Reality. The phenomenal world and finite individuals could be empirically true, but from the higher point of view are merely false appearances. Adi Shankara based his view on his definition of "Reality: The "Real" is that whose negation is not possible. The only thing that satisfies this criterion is consciousness; because denial of consciousness presupposes the consciousness that denies. It is conceivable that any object is not existent, but the absence of consciousness is not conceivable.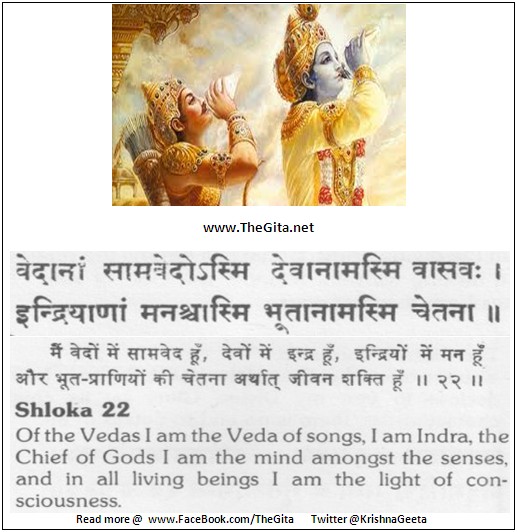 Adi Shankara used his immense logical skills and relied upon reasoning to claim that consciousness is the only reality and anything different from it would be unreal. The basic problem of Adi Shankara's philosophy is that of explaining as to how such "Pure Consciousness" appears in ordinary experience to become individualized as "my consciousness."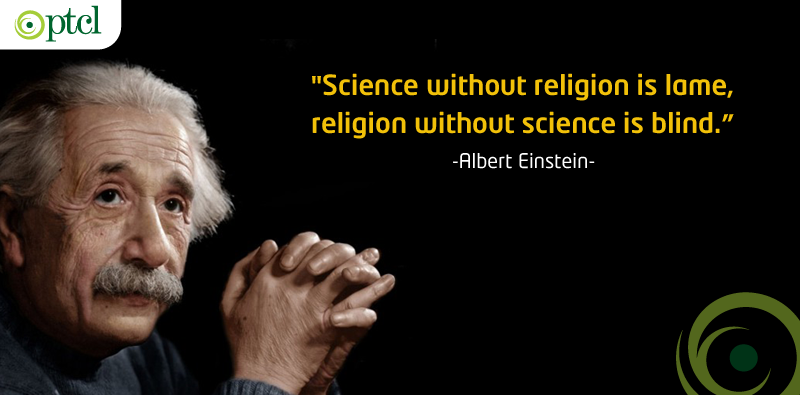 I am pleased to share this view posted by Gaurachandra Das of IIT, Kharagpur, India.
Mystery of Consciousness: Life versus Non-life
Gaurachandra Das, B. Tech, M.Tech, Electrical Engineering-IIT Kharagpur
General Theory of Relativity and Quantum Mechanical Theory (QM) are the two most prominent theories in the field of Physics. General Theory of Relativity given by Einstein in 1915 states that direction of light propagation should be changed in a gravitational field. It predicts that "light coming from a strong gravitational field should have its wavelength shifted to larger values (a red-shift). The electromagnetic field can have waves in it that carry energy that we call light. Likewise, the gravitational field can have waves that carry energy and are called gravitational waves. These may be thought of as ripples in the curvature of space-time that travel at the speed of light." On the other hand Quantum Mechanical Theory predicts the behavior of particles as waves as they drift away from the classical domain.
Both these stalwart theories till date have been unable to predict the function of consciousness in living bodies. In fact, they do not even stand unwavering scrutiny and are subject to reformations, time and
again. Albert Einstein himself stated in this regard in 1954-"I consider it quite possible that physics cannot be based on the field concept, i.e., on continuous structures. In that case, nothing remains of my entire castle in the air, gravitation theory included, and of the rest of modern physics."
In the words of Roger Penrose – "I definitely believe that Quantum Mechanics is not a final theory and it is incomplete. I agree with Einstein in that sense." Quantum Mechanics has proved insufficient to describe the nature of reality so far. He further says-"Quantum Mechanics has two parts: the first is Schrodinger's equation, which tells how a system evolves, it is a very precise equation yet it does not tell you how the world behaves. The second part of QM is the measurement process. The measurement process is inconsistent with Schrodinger equation. It is non-deterministic, probabilistic, etc. Although these two parts are inconsistent with each other, they do fit together in a rather remarkable way. To me, it suggests that QM is not perfectly correct." Another is the famous Schrodinger's cat example. (Experiment parallel
to it is being done in Santa Barbara, California under Dirk Baumeister.) Penrose remarks:-
" Schrodinger pointed out that his own equation tells that you could produce a cat that is both alive and dead at the same time. It is ridiculous because in reality you don't see cats that are both alive and dead at the same time. This means there is something wrong with the equations at the level when the objects
become big enough."
Schrodinger's cat set-up
Along with Hameroff, Penrose constructed a theory of human consciousness in which human consciousness is pointed to as being the result of a quantum gravity effect in microtubules. That was
presented in his "Orchestrated Reduction of Quantum Coherence in Brain Microtubules: A Model for Consciousness". However, he also says "Our present scientific knowledge cannot describe consciousness. On the other hand, boundaries of what we call scientific are not fixed on this view. Perhaps we may never be able to understand the Ultimate Reality through a rigorous scientific approach. Some fundamentally new insights are needed. If perhaps there will eventually emerge some kind of ultimate theory that may explain part of the reality, that theory must differ enormously from what we have seen in physical theories so far." So as per his opinion, a fundamentally new theory with remarkably different features is needed to explain the paradigm of consciousness. Thus, what is this consciousness, a mystery to the world of physics so far.
Robots are another field in which distinction between life and non-life can be seen approaching a border-line. Nowadays robots are quoted to be even writing poems. But such collection of words is an artificial attempt from the word-bank fed to computers and arranged with algorithms. The machine has no feelings and emotions and the purpose of poetry –"to satisfy the poet's heart" remains forever absent to a machine. The computer may also play chess but that is the computational (mechanistic) part done by it from the strategies fed by the programmer. A machine may also pass the Turing Test3 but the Chinese room argument by John Searle refutes the conscious sense coming from this resemblance. Actually to prove computers intelligent, one needs to design a robot that can play any surprise or unexpected game brought before it, not just the chess game. It should be able to learn any game by speech or text inputs and then play that game reasonably well. But it is not possible to design such a robot because playing a surprise game requires an understanding in both learning and devising strategy. A robot can do computation, but it will never have understanding because it can't be conscious.
A Robot cannot play an unprogrammed game.
After the tragic event of 9/11 many scientists have shown remarkable interest in these ideas concerning search of an Ultimate Theory, absolute Reality and depths of the conscious paradigm. They look for a
scientific clue from the known sources of scientific knowledge. This brings them closer to the ideas of fine-tuning and intelligent design in the universe which have a valid and very reasonable role in the creation. The fine-tuning of water molecule (H2O) and preciseness of universal constants verify this claim.
There are various directions to proceed on the basis of the Anthropic Principle. One of the interesting insights is that Vedantic literature points in this direction about the presence of different universes which have life and are also spiritual in nature. This idea is feasible from the strong Anthropic principle as Roger Penrose says – "This is the argument that only the physical constants of nature which have specific values may be suitable for life. Only in the world where the numbers are suitable for consciousness we will find beings present in that world. It may be a completely different kind of life, which is not like us at all, which does not depend on chemistry the way we do. So that may open up the possibility of a world or spiritual world."
Looking into Einstein's life, we all admire his great insights for a scientific worldview having mathematical foundations. At same time he also had some profound feeling for religion. In other words, he tried to relate both scientific and religious worldviews in his life. He said-"Science without religion is lame and religion without science is blind." Another of his famous quotes is –"God doesn't cast dice." This may be a serious question posed to the propaganda that life is a chance phenomenon. Roger Penrose remarks in this connection – "There are remarkable interrelations between truth and beauty. Even there is a mystery of our perceptions of mathematical truths. I would say that these are higher and deeper aspects of reality of which we have little conception at the present time." Einstein didn't see any conflict between science and religion while he considered them complementary. He could live happily by synthesizing both the worldviews. It is from this religious paradigm, especially Vedantic paradigm where we get a precisely correct understanding of consciousness which is a mystery for the modern thinkers.
Universe and life is not created by humans so the proposal to study and demarcate its ingredients and intricacies by research-based approach may not be well-placed and successful. It may actually be like an ant's attempt to study the architecture of Mercedes-Benz, which is quite too much for the ant! However the religious side in this direction, particularly the Vedantic conception offers interesting comprehensive facts and insights…for example, Bhagavad Gita says that "the soul (atma) or
spirit is the cause of consciousness. This spirit or atma interacts with matter through the agency of the Paramatma or the all-pervading conscious aspect of the absolute truth. This interaction depends on
higher order, non-mathematical laws relating to psychological principles such as desire and free-will."
Bhagavad Gita mentions that "the size of spirit or atma is 1/10000 of the tip of a hair; it is inconceivable or spiritual in nature and it is eternal and unborn." In fact, our present science cannot explain this. As some prominent scientists (as Max Born, Roger Penrose and William D. Phillips) say –
"We need a new science, a higher dimensional science to explain this subtle conception of the source of life." Yet, its presence in the form of consciousness can be experienced by us all. Max Born says – "I saw
in the atom the key to the deepest secret of nature and it revealed to me the greatness of creation and the Creator."
Roger Penrose and Dr T.D. Singh
So, probably, the sincere mind of a great scientist would need to blur these boundaries between science and religion and sincerely take up this quest to understand life and conscious paradigm. This has been the attitude of a galaxy of prominent thinkers, scientists and vastly learned men such as Nicholas Copernicus, Johannes Kepler, Isaac Newton, Michael Faraday, James Clerk Maxwell, Albert Einstein, Max Born, Srinivasa Ramanujan, Werner Heisenberg, Charles Townes, William D. Phillips and hundreds more.
Albert Einstein says-"I sense these things deeply…the most beautiful and profound religious emotion that we can experience is the sensation of the mystical. And this mysticality is the power of all true science. That deeply emotional conviction of the presence of a superior reasoning power which is revealed in the comprehensible universe forms my idea of God." In the words of Charles Townes-"I
believe there is no long-range question more important than the purpose and meaning of our lives and of the universe." Indeed, such a positive and synthesized approach offers a key to solve this mystery of
life and consciousness, to know the distinction between life and non-life and to delve deeper into Absolute Reality.
References:
1. General Theory of Relativity http://csep10.phys.utk.edu/astr162/lect/cosmology/gravity.html
2. Discussion between Sir Roger Penrose and Dr T.D. Singh entitled "Science, Spirituality and
Nature of reality", Bhaktivedanta Institute, 2005.
3. Turing Test : http://en.wikipedia.org/wiki/Turing_test
4. Chinese room Argument : http://plato.stanford.edu/entries/chinese-room/
5. Anthropic Principle – see Brief History of Time, by Stephen Hawking, Bantam Trade Paperback,
1996.
6. "Life, Matter and their Interactions " by Dr T.D. Singh, Bhaktivedanta Institute, 2006.
7. "Bhagavad Gita As It Is" by A.C Bhaktivedanta Swami Prabhupada. New York: Macmillan 1972.
8. "God is a Person", Reflections of two Noble Laureates, Bhaktivedanta Institute, 2006.
9. Lincoln Barnett, "The Universe and Dr. Einstein, 2nd Edition, New York, 1957, pp.108-109.