In 1965, while I was a student of Human Anatomy at Kurnool Medical College, I had the opportunity to know about Dr. J. C. B. Grant (1886-1973), the author of Grant's Atlas of Anatomy. The 5th Edition of his Atlas was published in 1962 and was available in India in our Medical College Library.
Born in Loanhead (south of Edinburgh) in 1886, Grant studied medicine at the University of Edinburgh Medical School and graduated with an M.B., Ch.B. degree in 1908. While at Edinburgh, he worked under the renowned anatomist Daniel John Cunningham.
Grant became a decorated serviceman of the Royal Army Medical Corps during the First World War before moving to Canada. He established himself as an 'anatomist extraordinary' at the University of Toronto, publishing three textbooks that form the basis of Grant's Anatomy. The textbooks are still used in anatomy classes today, and made unforgettable memories for those who found themselves in his classes nearly a century ago. One of Grant's many accomplishments was establishing a division of histology within the department.
As a medical student, I used Grant's Atlas of Anatomy, the seminal work of Scottish-born Dr. John Charles Boileau Grant, who would become the chair of Anatomy at the University of Toronto in 1930 and retired in 1965.
John Charles Boileau Grant (1886–1973)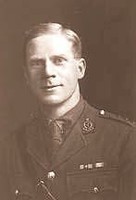 The author of Grant's Atlas of Anatomy (1943), Grant used to train thousands of medical students around the world. He came to University of Toronto's Faculty of Medicine from University of Manitoba (and previously Edinburgh), and was Chair of the Department of Anatomy there from 1930 to 1965. Although he is best known for this famous atlas, his research and teaching also included biological anthropology, as evidenced by such work as Anthropometry of the Cree and Saulteaux Indians in Northeastern Manitoba (Archaeological Survey of Canada 1929). The human skeletal collection he formed, the "J.C.B. Grant Collection," is still a core collection for human osteology in the Department of Anthropology at University of Toronto. He is also remembered in the Grant's Museum at the Medical Sciences Building at the University of Toronto. This museum, with its displays of anatomical specimens, many of which were dissected by Grant himself, continues to be used in an active learning environment by more than 1000 students each year.
Students continue to use Grant's textbooks today, and for the more artistic anatomist there's even a Grant's Anatomy Coloring Book, published in 2018.
At the University of Toronto, Dr.McMurrich, Chair of Anatomy was succeeded as chairman in 1930 by Dr. John Charles Boileau Grant. Dr. Grant wrote three text books, of which "An Atlas of Anatomy" (published in 1943) rapidly gained international prominence and is still, one of the most widely used anatomical atlases in the world. It is now known as "Grant's Atlas of Anatomy" and is in its tenth edition. The atlas was based on a series of elegant dissections done either by Grant or by others under his supervision. Many of these dissections are currently housed in Grant's Museum at the University of Toronto.
The Rudi-Grant Connection is about knowing the man, the building blocks and the structural units and organization of the human body. To defend the human existence, the Rudi-Grant Connection lays the emphasis on knowing the person who is at risk apart from knowing the agent posing the risk.
THE IDENTITY OF MULTICELLULAR HUMAN ORGANISM:
Daniel John Cunningham was born on 15 April 1850 in Scotland. After his initial schooling at his home town, Crieff, he took up the study of medicine at the University of Edinburgh and passed with honours. He is best known for the excellent series of dissection manuals, namely Cunningham's Dissection Manuals. Cunningham's Manual of Practical Anatomy has provided me the learning tools to know and understand Man's External and Internal Reality and its Identity as described by Cells, Tissues, Organs,and Organ Systems.
I learned about the human body while dissecting the body in a systematic manner. The Manual of Practical Anatomy which guides us through this entire process was published in England. The author Dr. Daniel John Cunningham prepared the Manual while dissecting cadavers of British or Irish citizens. He had never encountered cadavers of Indian citizens. At Kurnool Medical College, Kurnool, Andhra Pradesh, India, where I was a student, the Department of Anatomy obtains dead bodies from Government General Hospital Kurnool and most of the deceased are the poor, illiterate, and uneducated people of that region. None of the deceased had the chance to know this man called Cunningham and Cunningham had no knowledge about the existence of these people who arrive on our dissection tables. But, as the dissection of the human body proceeds, inch, by inch, we recognize the anatomical parts as described by Cunningham. The manual also lists some anatomical variations and we very often exchange information between various dissection tables and recognize the variations mentioned. The dissections also involve slicing the organs and studying them, both macroscopically, and microscopically. We did not miss any part of the human body. So what is the Identity of this Human person or Human subject? How does the living Human organism maintain its Identity and Individuality? Apart from the Cultural Traditions of India, several Schools of Religious Thought claim that the Human Individual and its Identity is represented by Human Soul. Where does this soul exist in the human body? What is the location if the soul is present in the living person? Does man have a soul? How does the human organism acquires Knowledge about its own structures and the functions they perform?
"Man is condemned to be Free." Is that so?
Existentialism is the popular name of a philosophical focus on human freedom, personal responsibility, and the importance of the individual's need to make choices. Sartre's book "Being and Nothingness" (1943) is considered to be one of the best philosophical work of the 20th century. Sartre's central thesis is that humans are essentially free, free to choose (though Not free Not to choose) and free to negate the given features of the world. Sartre's driving belief was in human freedom, the ability to choose not only a course of action but also what one would become. If man is truly free, the world, whether material or social, can place no constraints on him, not even to the extent of determining what would or would not be good reasons for following a given course of action.
Man is born free:
The Christian idea of freedom is based in the concept of man as the image of God. The Holy Bible, The Old Testament, The First Book of Moses, Genesis, Chapter 1, verse 26 reads: Then God said, "Let Us make man in Our image, according to Our likeness;"
Man is a person because God is a person. The real sign of God as personal being is freedom. When God created man according to His image, He also gave over to him this mark of nobility i.e., freedom.
Freedom is based upon Knowledge:
German philosopher, Friedrich Hegel (1770-1831) viewed the whole of human history as a vast dialectical movement toward the realization of freedom. All of history is the progress of mind or spirit along a logically necessary path that leads to freedom. Human beings are manifestations of this universal mind, although at first they do not realize this. Freedom can not be achieved until human beings do realize it, and so feel at home in the universe. Hence, Hagel claimed that freedom is based on knowledge.
The Radical Freedom of "Being and Nothingness"
Sartre focused on the opposition between objective things and human consciousness. Human consciousness is a non-thing as its reality consists in standing back from things and taking a point of view on them. Because consciousness is a non-thing (Sartre's "neant" literally means "nothingness"), it does not have any of the causal involvements that things have with other things. This means that consciousness and thus humans themselves are essentially free. Ironically, the freedom of human consciousness is experienced by humans as a burden. "Man is condemned to be free".
The existentialist emphasis on the ultimacy of human freedom continues to represent an essential ingredient of philosophical thinking.
Indian tradition and Human Freedom:
Who or what is the subject who lives because of the functions of trillions of cells that comprise the human organism? How to describe the identity of this individual who is truly a multicellular organism? While describing man's identity, Indian Tradition points out the problem of Subjective-Objective dualism. The man who is born is the Subject and the man who is unborn is the Object. Indian thinkers propose that man is an embodied soul; the physical body experiences birth, growth, old age, sickness, and death while the soul is eternal, it is unborn and it never dies. Man as a subjective individual exists as a physical being, mental being, social being, moral being, and a spiritual being. The subjective reality of man's physical or material existence is conditioned by his physical, mental, social, moral, and spiritual well-being. Man can seek to exist with a total sense of freedom in his thoughts but the thoughts exist while they are supported by a material being with a physical body and mind. The fact that the man is born binds him into a state of conditioned existence and the experience of freedom is a subjective experience.
In the epic poem of RAMAYANA, which describes the life journey of Prince Ramachandra of Ayodhya Kingdom, the Book of Ayodhya Kanda, chapters X IV to X VIII describe the anguish of King Dasaratha, the ruler of Ayodhya Kingdom. King Dasaratha was the father of Prince Ramachandra. He was in extreme agony as he had failed to act to express his natural affection to his son. The Emperor was tied down by the traditions of SATYA(Truth) and DHARMA(Right Conduct), was totally helpless and could not display any sense of freedom. King Dasaratha was a moral being and this identity of a moral being would not allow him the freedom to act as a social being and express love and affection to his son. King Dasaratha had ordered his son to live in a forest and then urged his son to disobey his order to fulfil his duty to show his sense of filial affection. Prince Ramachandra claimed that He was not free to act in disobedience of His father's command and stated that He can not make any choice other than that of choosing a life in exile. Man who is experiencing the subjective reality of conditioned existence has no real freedom.
This inexplicable and unexpected act that resulted in the banishment of Prince Ramachandra is described as a work of 'FATE'. In Sanskrit literature, "DAIVAM" means fate. It conveys the sense of belief in God as the 'PRIME CAUSE'. Since God is in control, man is not free to act as he pleases. Since man is tied down, he is born in shackles without freedom. The goal of man is to seek "RELEASE" which is described as "MUKTI" and the purpose of human life is described as "LIBERATION" which is named as "MOKSHA".
ESSENCE AND EXISTENCE:
Man describes as to who he is, his nature, and his essence, with the help of his thoughts, his intellect, his knowledge, his feelings, his sense of self-pride or self-ego, and his social status and social position. However, this essence is not the basis for man's existence in nature. Man can not sustain his biological existence because of his essence. Man is not an independent entity. Man leads a dependent existence. The reality of man's existence is a conditioned experience. Without this reality of conditioned state of existence, man can not describe his essence. Existence precedes essence. Existence is the prerequisite for essence to manifest. The essence is manifested by the being, the material body with mind, thoughts, intellect, knowledge, feelings, and self-pride or self-ego. This material being need to exist, and the state or condition of this physical existence is biologically manifested as alertness, wakefulness, awareness, and consciousness. Consciousness or Nothingness is the prerequisite for essence, and for the physical existence of the material Being. When consciousness departs, the essence also gets dissolved. If man enjoys a sense of freedom and expresses it as his essence, this freedom is subject to the reality of conditioned subjective existence. Man, and his essence is displayed if it is accompanied by Nothingness, the biological function called the capacity for consciousness. The contents of consciousness describe the nature of man's essence. The contents of consciousness are known only when man has the capacity for consciousness. The anatomical structure that performs the function to provide the ability or the capacity for consciousness is in the Reticular Formation of the Brain Stem. Man is aware of his essence when the functions of his Brain Stem exist. Brain Stem functions in an autonomous manner and man is not truly free to govern the functions of his Brain Stem which is the prerequisite for his physical and mental being to maintain its living functions, the state and the condition called Living.
The Objective Reality of Man's Existence:
Indian Tradition suggests that the mind and body which represent the material human person is in reality an illusion named as 'MAYA'. The real identity of man is described by an eternal and unchanging reality that is unborn and hence is not subject to birth or death.
The Rudi Connection at Whole Foods cannot choose between Free Will and Predestination
Yes indeed, Life is Complicated. The most baffling complexity of Life involves the man's apparent ability to make choices while trapped in a Body that is governed by Conditioned Existence over which the man has no choice.
The word 'Freedom' has many meanings – theological, metaphysical, psychological, moral, natural, and civil. Freedom may mean enjoyment of personal liberty, of not being a slave, nor a prisoner, and in essence it speaks about the freedom in acting and choosing. Freedom may imply the state of not being subject to determining forces. Is it self-determined or is it determined by external causes?
"Free World" is a Cold War era term often used by the US to describe those countries that are not in the sphere of influence of Communist States like the Soviet Union, or the People's Republic of China. United States is the Leader of the Free World, and it is the world's Democratic Superpower. In response to Communist China's military occupation of the autonomous nation of Tibet, United States to defend its own national interests and to combat the threat of Communist expansionism, initiated a program to render assistance to the Tibetan resistance movement to uphold the principles of Freedom and Democracy in the Land of Tibet. John F. Kennedy, the 35th President of the United States (1961-1963) created a military alliance/pact between the US, India, and Tibet to fight the military threat posed by China. During 1969, I made a deliberate choice to serve in India's Armed Forces to face the military challenge and threat posed by China after it had brutally attacked India across its Himalayan frontier during 1962. On completion of my military training, I was posted to this US, India, Tibet military organization called Establishment No. 22, Special Frontier Force, or Vikas Regiment. I was very passionate about defending the cause of Freedom and Democracy. I spent several years in India and I had imagined that I had freedom to choose and act and had deliberately expressed this sense of personal freedom when I got married during 1973. This choice had its consequences. It initiated a process of alienation and estrangement from my birth-related social community. The first blow to my sense of social identity and birth affiliation was delivered during 1976 while I was at Armed Forces Medical College, Pune. By the year 1982, I recognized that I have no freedom to choose, or act without compromising my sense of self-respect, and self-dignity. For all practical purposes, I was transformed into a Foreigner or Alien while I was still serving my country as a Commissioned Officer of its Armed Forces. It undermined my ability to serve in the Armed Forces to defend the Freedom of the country while I was perceived as a Foreigner or Alien. Now, I am conscious of the lack of freedom to make choices, or I may state that I am only free to make a choice that is foreordained, or predetermined.
In the drama of human life and history, do we have the capacity to choose our Life? The issue of human freedom, and freedom in world may have to be reconciled with God's omniscience, and omnipotence to understand as to what extent the will of an individual can and does determine some of his acts. If man is entirely dependent upon God's power, can man make bad, or evil choices? Do we need divine grace for both meritorious, and even bad acts? How to define the problem of the universal supposition of responsibility for personal actions? Can there be Freedom in the absence of Divine Providence, and Divine Grace?
Determinism vs Free Will:
The term Free Will refers to the power or capacity to choose among alternatives. It refers to the ability to act in certain situations independently of natural, social, or divine restraints. Will is the factor which turns human thought into human action and behavior. Existentialist thinkers like Jean Paul Sartre speak about the concept of a radical, perpetual, and frequently agonizing freedom of choice. Sartre claims that man is "condemned to be free" even though his situation may be wholly determined. Behavioral psychologists hold the view that human action and behavior is determined by the nature of an external environmental stimulus.
Sigmund Freud held the view that human actions are determined by hidden mental causes which control their actions; "You have an illusion of a psychic freedom within you which you do not want to give up." Freud recommends that this "deeply rooted belief in psychic freedom and choice" must be given up because it "is quite unscientific." Man appears to be subject to the Law of Cause and Necessity, or is governed by a doctrine of Psychic Determinism.
The Doctrine of Predestination:
Saint Thomas Aquinas held the view that God's omnipotence does not include the predetermination of human will. The Roman Catholic Church teaches that predestination is consistent with free will since God moves the soul according to its nature. Do I make my own choices while God foreordained my circumstances? Does God have foreknowledge of my reaction to His Choice? If God foreordained the circumstances, the choices, and the destiny of the person according to His Perfect Will, how to explain the exercise of free will? It appears to me that God may elect or predestinate the circumstances of a person and make a choice on His own initiative on the basis of His knowing in advance the reactions of the person to His Will. Man's free will is like the game of chess; man can make his moves while playing the game according to God's plan while God is the second Player with whom man has to contend.