In 1965, while I was a student of Human Anatomy at Kurnool Medical College, I had the opportunity to know about Dr. J. C. B. Grant (1886-1973), the author of Grant's Atlas of Anatomy. The 5th Edition of his Atlas was published in 1962 and was available in India in our Medical College Library.
Born in Loanhead (south of Edinburgh) in 1886, Grant studied medicine at the University of Edinburgh Medical School and graduated with an M.B., Ch.B. degree in 1908. While at Edinburgh, he worked under the renowned anatomist Daniel John Cunningham.
Grant became a decorated serviceman of the Royal Army Medical Corps during the First World War before moving to Canada. He established himself as an 'anatomist extraordinary' at the University of Toronto, publishing three textbooks that form the basis of Grant's Anatomy. The textbooks are still used in anatomy classes today, and made unforgettable memories for those who found themselves in his classes nearly a century ago. One of Grant's many accomplishments was establishing a division of histology within the department.
As a medical student, I used Grant's Atlas of Anatomy, the seminal work of Scottish-born Dr. John Charles Boileau Grant, who would become the chair of Anatomy at the University of Toronto in 1930 and retired in 1965.
John Charles Boileau Grant (1886–1973)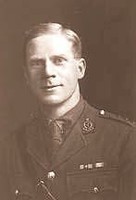 The author of Grant's Atlas of Anatomy (1943), Grant used to train thousands of medical students around the world. He came to University of Toronto's Faculty of Medicine from University of Manitoba (and previously Edinburgh), and was Chair of the Department of Anatomy there from 1930 to 1965. Although he is best known for this famous atlas, his research and teaching also included biological anthropology, as evidenced by such work as Anthropometry of the Cree and Saulteaux Indians in Northeastern Manitoba (Archaeological Survey of Canada 1929). The human skeletal collection he formed, the "J.C.B. Grant Collection," is still a core collection for human osteology in the Department of Anthropology at University of Toronto. He is also remembered in the Grant's Museum at the Medical Sciences Building at the University of Toronto. This museum, with its displays of anatomical specimens, many of which were dissected by Grant himself, continues to be used in an active learning environment by more than 1000 students each year.
Students continue to use Grant's textbooks today, and for the more artistic anatomist there's even a Grant's Anatomy Coloring Book, published in 2018.
At the University of Toronto, Dr.McMurrich, Chair of Anatomy was succeeded as chairman in 1930 by Dr. John Charles Boileau Grant. Dr. Grant wrote three text books, of which "An Atlas of Anatomy" (published in 1943) rapidly gained international prominence and is still, one of the most widely used anatomical atlases in the world. It is now known as "Grant's Atlas of Anatomy" and is in its tenth edition. The atlas was based on a series of elegant dissections done either by Grant or by others under his supervision. Many of these dissections are currently housed in Grant's Museum at the University of Toronto.
The Rudi-Grant Connection is about knowing the man, the building blocks and the structural units and organization of the human body. To defend the human existence, the Rudi-Grant Connection lays the emphasis on knowing the person who is at risk apart from knowing the agent posing the risk.
THE IDENTITY OF MULTICELLULAR HUMAN ORGANISM:
Daniel John Cunningham was born on 15 April 1850 in Scotland. After his initial schooling at his home town, Crieff, he took up the study of medicine at the University of Edinburgh and passed with honours. He is best known for the excellent series of dissection manuals, namely Cunningham's Dissection Manuals. Cunningham's Manual of Practical Anatomy has provided me the learning tools to know and understand Man's External and Internal Reality and its Identity as described by Cells, Tissues, Organs,and Organ Systems.
The Moments Slip Away and are laid to your Account
Government Victoria College, Palakkad is the oldest institution of higher learning in the Malabar region of Kerala. In January 1888 it was raised to the rank of a second grade college and was affiliated to the University of Madras. The institution was taken over by the Government of Madras Presidency in 1919.The teaching of Geography as an optional subject for 'Intermediate' students commenced in 1945. Before the creation of linguistic provinces in 1956, Palghat was part of Madras State after India's independence in 1947.
The Motto of the College is the Latin slogan Labuntur et imputantur. Indeed it is true that life's moments slip away and fortunately they are laid to your account.
Because of Victoria College, I am able to recall some of those moments that slipped away from my life about 55 years ago. I am speaking of the times when Palghat was a part of Madras State and when Victoria College was affiliated to the Madras University. In 1952, I was a four-year old kid and my father was employed in the Madras State Educational Service. He had obtained his M.A degree in Indian History from Madras University and worked in the Madras Presidency College, Madras which is now known as Chennai city. My father had also a Diploma in Geography and he was transferred to Government Victoria College, Palghat to teach Geography. In his long career in the Educational Service, my father taught mostly Indian History, and at Victoria College, he taught Geography and was assigned to the Department of Geography.
We lived in a rented house in Palghat. The house is on a dead-end street and it is the last house on the street and it abuts the college compound wall.The house faces the college cricket stadium/sports grounds.There is a canteen of the college right in front of the house.The stadium has a nice pavilion for the spectators to sit and watch the games. Our landlord had two sons who were then students at the college. Apart from my parents, I lived with my two elder brothers. For the first time in my life, I was introduced to the game of Cricket in this house while we lived in Palghat. In the front courtyard of the house, we had a large tree which served as the stumps for our game. Very often, myself and my brothers would watch the Cricket matches and I have seen for the first time the official scorekeeping sheets they fill up during the game. Cricket has been popular with Indians for a long time. It was not Mylapore, Madras and it was not my native place Rajahmundry where I took my first lesson to play this game. I remember Palghat as the place where my love for the game of Cricket began.
When I opened my PALGHAT ACCOUNT, my landlord's two sons still look young and fresh like any other college students and I still have the visual image of myself and my brothers, all kids, playing cricket in front of the house. This is life. It is full of moments that quietly slip away and if you are lucky, the account that you have created is still there and you have the chance to recapture the moment and you can actually relive in that moment and the freshness of it is carefully preserved and it tastes as good as it was on the first occasion. Thanks to Victoria College, Palghat and I still have an account with credit balance.
ESSENCE AND EXISTENCE:
What is man's nature and how to describe man's essence? The essence is supported by existence. The existence is in the moments that slip away on which man has no control. Man exists as he helplessly watches the moment called future is churned into past, and present is only an instant in this future-past continuum. Fortunately, man can recall and revisit the moments that have slipped away and bring past into the present moment.