In 1965, while I was a student of Human Anatomy at Kurnool Medical College, I had the opportunity to know about Dr. J. C. B. Grant (1886-1973), the author of Grant's Atlas of Anatomy. The 5th Edition of his Atlas was published in 1962 and was available in India in our Medical College Library.
Born in Loanhead (south of Edinburgh) in 1886, Grant studied medicine at the University of Edinburgh Medical School and graduated with an M.B., Ch.B. degree in 1908. While at Edinburgh, he worked under the renowned anatomist Daniel John Cunningham.
Grant became a decorated serviceman of the Royal Army Medical Corps during the First World War before moving to Canada. He established himself as an 'anatomist extraordinary' at the University of Toronto, publishing three textbooks that form the basis of Grant's Anatomy. The textbooks are still used in anatomy classes today, and made unforgettable memories for those who found themselves in his classes nearly a century ago. One of Grant's many accomplishments was establishing a division of histology within the department.
As a medical student, I used Grant's Atlas of Anatomy, the seminal work of Scottish-born Dr. John Charles Boileau Grant, who would become the chair of Anatomy at the University of Toronto in 1930 and retired in 1965.
John Charles Boileau Grant (1886–1973)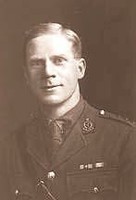 The author of Grant's Atlas of Anatomy (1943), Grant used to train thousands of medical students around the world. He came to University of Toronto's Faculty of Medicine from University of Manitoba (and previously Edinburgh), and was Chair of the Department of Anatomy there from 1930 to 1965. Although he is best known for this famous atlas, his research and teaching also included biological anthropology, as evidenced by such work as Anthropometry of the Cree and Saulteaux Indians in Northeastern Manitoba (Archaeological Survey of Canada 1929). The human skeletal collection he formed, the "J.C.B. Grant Collection," is still a core collection for human osteology in the Department of Anthropology at University of Toronto. He is also remembered in the Grant's Museum at the Medical Sciences Building at the University of Toronto. This museum, with its displays of anatomical specimens, many of which were dissected by Grant himself, continues to be used in an active learning environment by more than 1000 students each year.
Students continue to use Grant's textbooks today, and for the more artistic anatomist there's even a Grant's Anatomy Coloring Book, published in 2018.
At the University of Toronto, Dr.McMurrich, Chair of Anatomy was succeeded as chairman in 1930 by Dr. John Charles Boileau Grant. Dr. Grant wrote three text books, of which "An Atlas of Anatomy" (published in 1943) rapidly gained international prominence and is still, one of the most widely used anatomical atlases in the world. It is now known as "Grant's Atlas of Anatomy" and is in its tenth edition. The atlas was based on a series of elegant dissections done either by Grant or by others under his supervision. Many of these dissections are currently housed in Grant's Museum at the University of Toronto.
The Rudi-Grant Connection is about knowing the man, the building blocks and the structural units and organization of the human body. To defend the human existence, the Rudi-Grant Connection lays the emphasis on knowing the person who is at risk apart from knowing the agent posing the risk.
THE IDENTITY OF MULTICELLULAR HUMAN ORGANISM:
Daniel John Cunningham was born on 15 April 1850 in Scotland. After his initial schooling at his home town, Crieff, he took up the study of medicine at the University of Edinburgh and passed with honours. He is best known for the excellent series of dissection manuals, namely Cunningham's Dissection Manuals. Cunningham's Manual of Practical Anatomy has provided me the learning tools to know and understand Man's External and Internal Reality and its Identity as described by Cells, Tissues, Organs,and Organ Systems.
I learned about the human body while dissecting the body in a systematic manner. The Manual of Practical Anatomy which guides us through this entire process was published in England. The author Dr. Daniel John Cunningham prepared the Manual while dissecting cadavers of British or Irish citizens. He had never encountered cadavers of Indian citizens. At Kurnool Medical College, Kurnool, Andhra Pradesh, India, where I was a student, the Department of Anatomy obtains dead bodies from Government General Hospital Kurnool and most of the deceased are the poor, illiterate, and uneducated people of that region. None of the deceased had the chance to know this man called Cunningham and Cunningham had no knowledge about the existence of these people who arrive on our dissection tables. But, as the dissection of the human body proceeds, inch, by inch, we recognize the anatomical parts as described by Cunningham. The manual also lists some anatomical variations and we very often exchange information between various dissection tables and recognize the variations mentioned. The dissections also involve slicing the organs and studying them, both macroscopically, and microscopically. We did not miss any part of the human body. So what is the Identity of this Human person or Human subject? How does the living Human organism maintain its Identity and Individuality? Apart from the Cultural Traditions of India, several Schools of Religious Thought claim that the Human Individual and its Identity is represented by Human Soul. Where does this soul exist in the human body? What is the location if the soul is present in the living person? Does man have a soul? How does the human organism acquires Knowledge about its own structures and the functions they perform?
Half Full or Half Empty is not the Right Question
HALF FULL OR HALF EMPTY? IS THAT REALLY IMPORTANT?
I drank from that cup. Now, the cup could be described as half full or half empty. Is that really important? The cup that I drink from gives me pain and I experience suffering. What would be the right question if I have to drink from that cup? What I truly experience from my life, the reality of my condition is more important than my attitude towards my existence. The issue is not about optimism or pessimism. I need to focus on knowing the reality and I need to face the reality about what I experience when I drink from that cup of my life.
IS IT POSSIBLE FOR THIS CUP TO BE TAKEN AWAY FROM ME ?
I would answer this question from a reading from The New Testament of The Holy Bible. I would like to quote verses 36 to 44, chapter 26, The Gospel According to MATTHEW.
36. Then Jesus came with His disciples to a place called Gethsemane and said to them, "Sit here while I go and pray over there."
37. And He took with Him Peter and the two sons of Zebedee, and He began to be sorrowful and deeply distressed.
38. Then He said to them, "My soul is exceedingly sorrowful, even to death. Stay here and watch with Me."
39. He went a little farther and fell on His face, and prayed, saying, "O My Father, if it is possible let this cup pass from Me; nevertheless not as I will, but as You will."
40. Then He came to the disciples and found them sleeping, and said to Peter, "What! Could you not watch with Me one hour?
41."Watch and pray, lest you enter into temptation. The spirit indeed is willing, but the flesh is weak."
42. Again, a second time, He went away and prayed, saying, "O My Father, if this cup cannot pass away from Me unless I drink it, may Your will be done."
43. And He came and found them asleep again, for their eyes were heavy.
44. So He left them, went away again, and prayed the third time, saying the same words.
Jesus had prayed three times, saying the same words. It was not possible for the cup to pass away and Jesus had to drink from the cup.
THE TEACHINGS OF GAUTAMA BUDDHA:
At age 29, Prince Siddhartha realized that humans are subject to old age, sickness, disability and death. He became aware of the suffering implicit in human existence. Buddha described the nature of reality and Dharma ("true law") as the Four Noble Truths (1) life is fundamentally disappointment and suffering; (2) suffering is a result of one's desires for pleasure, power, and continued existence; (3) to stop disappointment and suffering one must stop desiring and (4) the way to stop desiring and thus suffering is the Noble Eightfold Path- right views, intention, speech, conduct, livelihood, effort, mindfulness, and concentration.
From the hymns popularly known as BHAJA GOVINDAM, while I drink from the cup of my life, I will keep this advice in my mind:
"KASYA SUKHAM NA KAROTI VIRAGAHA"
There is a verse in Shankaracharya's composition Bhaja Govindam: Kasya sukham na karoti viragaha?, which means, "What pleasure cannot be given by dispassion?" It gives all the pleasures because you are so totally living in the moment.
The man has no hope to find happiness until and unless he renounces all desires including the desire to find happiness. The man has no choice other than that of living in the moment without concern for formulating an attitude of either pessimism or optimism. The attitude of dispassion automatically excludes both pessimism and optimism.
HALF FULL OR HALF EMPTY? IS THAT REALLY IMPORTANT?