In 1965, while I was a student of Human Anatomy at Kurnool Medical College, I had the opportunity to know about Dr. J. C. B. Grant (1886-1973), the author of Grant's Atlas of Anatomy. The 5th Edition of his Atlas was published in 1962 and was available in India in our Medical College Library.
Born in Loanhead (south of Edinburgh) in 1886, Grant studied medicine at the University of Edinburgh Medical School and graduated with an M.B., Ch.B. degree in 1908. While at Edinburgh, he worked under the renowned anatomist Daniel John Cunningham. Grant became a decorated serviceman of the Royal Army Medical Corps during the First World War before moving to Canada. He established himself as an 'anatomist extraordinary' at the University of Toronto, publishing three textbooks that form the basis of Grant's Anatomy. The textbooks are still used in anatomy classes today, and made unforgettable memories for those who found themselves in his classes nearly a century ago. One of Grant's many accomplishments was establishing a division of histology within the department.
As a medical student, I used Grant's Atlas of Anatomy, the seminal work of Scottish-born Dr. John Charles Boileau Grant, who would become the chair of Anatomy at the University of Toronto in 1930 and retired in 1965.
John Charles Boileau Grant (1886–1973)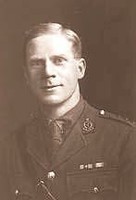 The author of Grant's Atlas of Anatomy (1943), Grant used to train thousands of medical students around the world. He came to University of Toronto's Faculty of Medicine from University of Manitoba (and previously Edinburgh), and was Chair of the Department of Anatomy there from 1930 to 1965. Although he is best known for this famous atlas, his research and teaching also included biological anthropology, as evidenced by such work as Anthropometry of the Cree and Saulteaux Indians in Northeastern Manitoba (Archaeological Survey of Canada 1929). The human skeletal collection he formed, the "J.C.B. Grant Collection," is still a core collection for human osteology in the Department of Anthropology at University of Toronto. He is also remembered in the Grant's Museum at the Medical Sciences Building at the University of Toronto. This museum, with its displays of anatomical specimens, many of which were dissected by Grant himself, continues to be used in an active learning environment by more than 1000 students each year.
Students continue to use Grant's textbooks today, and for the more artistic anatomist there's even a Grant's Anatomy Coloring Book, published in 2018.
At the University of Toronto, Dr.McMurrich, Chair of Anatomy was succeeded as chairman in 1930 by Dr. John Charles Boileau Grant. Dr. Grant wrote three text books, of which "An Atlas of Anatomy" (published in 1943) rapidly gained international prominence and is still, one of the most widely used anatomical atlases in the world. It is now known as "Grant's Atlas of Anatomy" and is in its tenth edition. The atlas was based on a series of elegant dissections done either by Grant or by others under his supervision. Many of these dissections are currently housed in Grant's Museum at the University of Toronto.
The Rudi-Grant Connection is about knowing the man, the building blocks and the structural units and organization of the human body. To defend the human existence, the Rudi-Grant Connection lays the emphasis on knowing the person who is at risk apart from knowing the agent posing the risk.
The Identity of the Multicellular Human Organism:
Daniel John Cunningham was born on 15 April 1850 in Scotland. After his initial schooling at his home town, Crieff, he took up the study of medicine at the University of Edinburgh and passed with honours. He is best known for the excellent series of dissection manuals, namely Cunningham's Dissection Manuals. Cunningham's Manual of Practical Anatomy has provided me the learning tools to know and understand Man's External and Internal Reality and its Identity as described by Cells, Tissues, Organs,and Organ Systems.
I learned about the human body while dissecting the body in a systematic manner. The Manual of Practical Anatomy which guides us through this entire process was published in England. The author Dr. Daniel John Cunningham prepared the Manual while dissecting cadavers of British or Irish citizens. He had never encountered cadavers of Indian citizens. At Kurnool Medical College, Kurnool, Andhra Pradesh, India, where I was a student, the Department of Anatomy obtains dead bodies from Government General Hospital Kurnool and most of the deceased are the poor, illiterate, and uneducated people of that region. None of the deceased had the chance to know this man called Cunningham and Cunningham had no knowledge about the existence of these people who arrive on our dissection tables. But, as the dissection of the human body proceeds, inch, by inch, we recognize the anatomical parts as described by Cunningham. The manual also lists some anatomical variations and we very often exchange information between various dissection tables and recognize the variations mentioned. The dissections also involve slicing the organs and studying them, both macroscopically, and microscopically. We did not miss any part of the human body. So what is the Identity of this Human person or Human subject? How does the living Human organism maintain its Identity and Individuality? Apart from the Cultural Traditions of India, several Schools of Religious Thought claim that the Human Individual and its Identity is represented by Human Soul. Where does this soul exist in the human body? What is the location if the soul is present in the living person? Does man have a soul?
Tarangini. The Wave Theory of Immortality:
How can a man survive after his death?
This is not a discussion about "Afterlife" or "Hereafter". This is not a discussion about death, resurrection and "Everlasting Life". This is not a discussion about man's historical legacy, his enduring fame after death, or about his perpetual existence in a Heavenly Mansion after his physical death. This is also not a discussion about transmigration or reincarnation of the human soul. The concept of immortality describes deathlessness or the idea of "Lasting forever". In the material realm, everything that is born must die.
The fleeting experience of human existence is often compared to the existence of an air bubble on the surface of a Lotus leaf. The material body cannot enter the immaterial realm. Only a "TARANG" or a Wave that is not attached to any physical or material entity, a Wave that is set free and remains in motion, could make the transition and journey into the immortal realm.
'TARANG' – ABOUT RIPPLES, WAVES, AND WAVE MOTION:
Ripples are little waves or undulating movements on the surface of water when the surface is stirred or ruffled by a breeze. We can also cause ripples by dropping a pebble into standing or still waters. Ripple suggests movement and is the result of a disturbance in the prevailing calm. The word 'wave' also describes a ridge or swell moving along the surface of a liquid or body of water as a result of disturbance, as by wind.
In Physics, a wave is defined as a periodic motion or disturbance consisting of a series of many oscillations that propagate through a medium or space, as in the propagation of sound or light. Hence waves should be understood not only as the result of a disturbance such as the motion of an object, but also as a change in an electric current, or an alteration of an electromagnetic field. The disturbance is transported from one point to another by a wave, but the medium through which it travels does not undergo a net displacement.
Wave Mechanics is the branch of Physics that describes the motion of particles, as atoms, and elementary or fundamental particles, by wave motion. In Physics, waves are typically described in terms of their frequency or wavelength; the distance measured in the direction of progression of a wave, from any given point to the next point characterized by the same phase. Quantum physics is the study of matter and energy at the most fundamental level. It aims to uncover the properties and behaviors of the very building blocks of nature.
While many quantum experiments examine very small objects, such as electrons and photons, quantum phenomena are all around us, acting on every scale. However, we may not be able to detect them easily in larger objects. This may give the wrong impression that quantum phenomena are bizarre or otherworldly. In fact, quantum science closes gaps in our knowledge of physics to give us a more complete picture of our everyday lives.
Quantum discoveries have been incorporated into our foundational understanding of materials, chemistry, biology, and astronomy. These discoveries are a valuable resource for innovation, giving rise to devices such as lasers and transistors, and enabling real progress on technologies once considered purely speculative, such as quantum computers. Physicists are exploring the potential of quantum science to transform our view of gravity and its connection to space and time. Quantum science may even reveal how everything in the universe (or in multiple universes) is connected to everything else through higher dimensions that our senses cannot comprehend.
In colloquial usage, the term Mental Wavelength is used to describe a way of thinking, understanding etc., The commonly used phrase of being 'on the same wavelength' describes a state of mutual understanding or accord.
What are 'Thought Waves' or 'Mental Waves'?
The word 'idea' describes something a person thinks, a thought, a mental conception or image. The word 'concept' refers to something conceived in the mind. But, ideas and concepts must be vocalized by the brain and otherwise, their existence would remain unknown. Brain has to generate thoughts and express them or communicate them in a manner that permits others to understand the contents of those thoughts.
A brain at rest, calm or tranquil could be visualized like a pond of water which is still with no ripples and waves seen. 'Thought' arrives like a disturbance and stirs up the resting brain. Thoughts arrive in waves and each represents movement of negatively charged ions or electrical activity and movement of electrical signals or nerve impulses between different areas of the brain. Just like in Wave Mechanics described in Physics, 'thought waves' have to move by wave motion, a series of electrical discharges before they find their physical expression.
THOUGHT IS A BRAIN'S CHILD:
A thought that is conceived in the brain of a thinker could have an existence of its own. The thinker has to sever the connection between himself and his thought. A child is born, is set free to lead an independent and free existence when the cord that connects the mother and the child is severed. A 'thought wave' which is no longer attached to the thinker exists with an identity of its own.
"TARANGINI" – THE WAVE THEORY OF IMMORTALITY:
The word 'TARANG' means a wave or motion which is the property of a wave. The word "TARANGINI" means a moving, flowing, or running stream or river. The act of flowing gives the water a life of its own. The stream or river is alive as long as the water is flowing. If the thoughts, ideas, and mental conceptions of a person are propagated to another person; and if such propagation of 'thought waves' continues from one generation to the next, the wave is said to be in motion and the quality of being alive is imparted to that 'thought wave'. I would like to draw an analogy between the fluidity that manifests as a flowing stream and the fluidity of a mind that lets a 'thought wave' to propagate. The attribute called 'life' exists as long as the wave continues to move and is in motion.
The propagation of 'thought waves' across generational lines describes my 'Wave Theory of Immortality'. There are numerous human mental concepts, ideas, 'thought waves' or 'mental waves' that are 'immortalized' and these 'waves' are still in motion, flowing from one generation to the next. The human identity may not be known as the human person who had originally conceived the thought and has set it into motion did not attach his/her physical identity to that particular 'thought wave'. These immortal 'thought waves' have originated in the minds of men who always exist in relation to their physical environment. An immortal thought exists in the context of a human personality in whom the mental 'disturbance' took birth and has continued to survive, and has continued to move, and is still flowing through the minds of others who got exposed to this 'mental wave'. I choose to define the "Indian Identity" in terms of such immortal thoughts that took birth in the Land of India known as Bharat. Human minds have conceived the concepts of Satya (Truth), Dharma (Right Conduct), Ahimsa (Non-Violence), Shanti (Peace), Paapa (Sin), Punya (meritorious acts),Punarjanma (Rebirth ), Samsara (the cycle of Birth, Death, and Rebirth), Aatma ( Human Soul ), Paramatma (Divine Soul), Vidhi (Fate), Karma (Action and its consequences), and various others which establish a specific relationship between the man and the physical environment in which he exists. Immortality as an idea is entertained by people of different cultures. In each culture, the idea is expressed in a different context. In the Land of Bharat, the idea of immortality is not discussed in terms of physical death, resurrection and Everlasting Life after the process of 'Resurrection'. Immortality is not about perpetual existence in a Heavenly Mansion. In the opinion of Indian thinkers, the mortal body cannot be transported to a Heavenly Abode. Immortality is not about eternal or enduring fame. The fame belongs to a physical entity and it remains in the physical realm in relationship with the physical environment. In the Indian Tradition, the fame of an individual is considered to be eternal or lasting forever if it survives as long as water flows down the River of Ganga or Ganges. Indian thinkers have connected the concept of Immortality is to an unchanging Reality described as Sat (Truth) + Chit (Knowledge) + Ananda (Bliss). These immortal 'thought waves' have given us a group identity.
We need to constantly remind ourselves that each mental concept has taken its birth in the mind of an individual and the immortal thought has moved away from the physical identity of that individual. These 'thought waves' or 'mental waves' would continue to flow across the Land of Bharat as long as water continues to flow in a River that is admiringly described as Ganga Maa or Mother Ganges.
Indian Tradition has always visualized 'thought waves' as a running or flowing Stream or River. In the physical environment, a flowing or running Stream or River represents the perpetual hydrologic cycle or the perpetual Water Cycle, the cycle involving the evaporation from the sea, precipitation such as snow and rain, and the return flow to the sea. In relative terms, humans lead a transient existence, and the rivers stream until eternity.
SHANKARA – IS HE DEAD OR ALIVE?
Adi Shankaracharya expresses his identity as that of SHIVA and that of SHIVA alone. He excludes mind, intellect, ego, and conscience from his identity. His identity is not related to human knowledge, and the human brain that exists in this physical universe. He excludes the sensory organs of hearing, taste, smell, and vision from his identity. His identity is not related to the human knowledge that is derived from sensory organs, or sense perceptions. He excludes Sky (Vyoma) , Earth (Bhumi), Fire (Tejus or Agni), and Air (Vaayu) from his identity. His identity goes beyond the limits of the physical universe and his identity transcends the 'Immanent' Realm.
However, Shankara is not excluding his 'thought wave' from the description of his identity. His 'thought wave', when detached from his physical body, is the bearer of his identity. His thought, the mental wave or 'Tarang' identifies itself as True Knowledge of Bliss which is personified as 'Shiva'. This 'thought wave' that is set into motion is still flowing and this "TARANGINI" is still alive and it describes the quality of Immortality. Shankara is alive as long as the mental concept of "Shiv O Aham" continues to create mental vibrations and causes electrical discharges in the nerve cells of human brains and these invisible oscillations gain physical expression and is vocalized as the thought to describe the identity of the individual as "I am Shiva", and "I am Shiva" and this alone is my 'True Identity'.
Next time, when you look at a Running or Flowing Stream or River, let that 'TARANGINI' connect you 'The Wave Theory of Immortality'.
A 'thought wave' which took its birth in a human mind begins an existence of its own and when the thought is expressed or vocalized it begins a journey of its own. The mortal human body just belongs to the physical realm. A 'thought wave' or TARANG that contains the True Knowledge of Blissful existence travels beyond the limits of materialistic realm and enters the transcendental realm. Its identity with a person described as Shiva makes it deathless or immortal.