In 1965, while I was a student of Human Anatomy at Kurnool Medical College, I had the opportunity to know about Dr. J. C. B. Grant (1886-1973), the author of Grant's Atlas of Anatomy. The 5th Edition of his Atlas was published in 1962 and was available in India in our Medical College Library.
Born in Loanhead (south of Edinburgh) in 1886, Grant studied medicine at the University of Edinburgh Medical School and graduated with an M.B., Ch.B. degree in 1908. While at Edinburgh, he worked under the renowned anatomist Daniel John Cunningham. Grant became a decorated serviceman of the Royal Army Medical Corps during the First World War before moving to Canada. He established himself as an 'anatomist extraordinary' at the University of Toronto, publishing three textbooks that form the basis of Grant's Anatomy. The textbooks are still used in anatomy classes today, and made unforgettable memories for those who found themselves in his classes nearly a century ago. One of Grant's many accomplishments was establishing a division of histology within the department.
As a medical student, I used Grant's Atlas of Anatomy, the seminal work of Scottish-born Dr. John Charles Boileau Grant, who would become the chair of Anatomy at the University of Toronto in 1930 and retired in 1965.
John Charles Boileau Grant (1886–1973)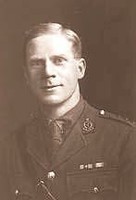 The author of Grant's Atlas of Anatomy (1943), Grant used to train thousands of medical students around the world. He came to University of Toronto's Faculty of Medicine from University of Manitoba (and previously Edinburgh), and was Chair of the Department of Anatomy there from 1930 to 1965. Although he is best known for this famous atlas, his research and teaching also included biological anthropology, as evidenced by such work as Anthropometry of the Cree and Saulteaux Indians in Northeastern Manitoba (Archaeological Survey of Canada 1929). The human skeletal collection he formed, the "J.C.B. Grant Collection," is still a core collection for human osteology in the Department of Anthropology at University of Toronto. He is also remembered in the Grant's Museum at the Medical Sciences Building at the University of Toronto. This museum, with its displays of anatomical specimens, many of which were dissected by Grant himself, continues to be used in an active learning environment by more than 1000 students each year.
Students continue to use Grant's textbooks today, and for the more artistic anatomist there's even a Grant's Anatomy Coloring Book, published in 2018.
At the University of Toronto, Dr.McMurrich, Chair of Anatomy was succeeded as chairman in 1930 by Dr. John Charles Boileau Grant. Dr. Grant wrote three text books, of which "An Atlas of Anatomy" (published in 1943) rapidly gained international prominence and is still, one of the most widely used anatomical atlases in the world. It is now known as "Grant's Atlas of Anatomy" and is in its tenth edition. The atlas was based on a series of elegant dissections done either by Grant or by others under his supervision. Many of these dissections are currently housed in Grant's Museum at the University of Toronto.
The Rudi-Grant Connection is about knowing the man, the building blocks and the structural units and organization of the human body. To defend the human existence, the Rudi-Grant Connection lays the emphasis on knowing the person who is at risk apart from knowing the agent posing the risk.
THE IDENTITY OF MULTICELLULAR HUMAN ORGANISM:
Daniel John Cunningham was born on 15 April 1850 in Scotland. After his initial schooling at his home town, Crieff, he took up the study of medicine at the University of Edinburgh and passed with honours. He is best known for the excellent series of dissection manuals, namely Cunningham's Dissection Manuals.
I learned about the human body while dissecting the body in a systematic manner. The Manual of Practical Anatomy which guides us through this entire process was published in England. The author Dr. Daniel John Cunningham prepared the Manual while dissecting cadavers of British or Irish citizens. He had never encountered cadavers of Indian citizens. At Kurnool Medical College, Kurnool, Andhra Pradesh, India, where I was a student, the Department of Anatomy obtains dead bodies from Government General Hospital Kurnool and most of the deceased are the poor, illiterate, and uneducated people of that region. None of the deceased had the chance to know this man called Cunningham and Cunningham had no knowledge about the existence of these people who arrive on our dissection tables. But, as the dissection of the human body proceeds, inch, by inch, we recognize the anatomical parts as described by Cunningham. The manual also lists some anatomical variations and we very often exchange information between various dissection tables and recognize the variations mentioned. The dissections also involve slicing the organs and studying them, both macroscopically, and microscopically. We did not miss any part of the human body. So what is the Identity of this Human person or Human subject? How does the living Human organism maintain its Identity and Individuality? Apart from the Cultural Traditions of India, several Schools of Religious Thought claim that the Human Individual and its Identity is represented by Human Soul. Where does this soul exist in the human body? What is the location if the soul is present in the living person? Does man have a soul?
The Status of Man in Nature:
The First Book of Moses, The Old Testament Book Genesis describes the story of Creation; in Chapter 2, verse 7, it narrates man's creation: "And the LORD God formed man of the dust of the ground and breathed into his nostrils the breath of life, and man became a living soul."
MAN IS A CREATED BEING:
MAN IS A SPIRITUAL BEING:
The status of man in nature describes man as a created object; a new object, one of its own kind, distinctive, and unique. The principle of Creation
involves the use of inspiration and imagination as opposed to the view proposed by the Theory of Evolution. The fundamental issue is about understanding man's status in nature. Did man come into existence by gradual changes caused by random and unguided events called genetic mutations? Or, does man actually exist in nature because of his relationship with other objects present in his living environment? What defines man's existence? What establishes the reality of man's physical existence? Should we focus on the changing form? Alternately, should we give attention to an unchanging relationship that is a prerequisite for the existence of all life forms? If an object cannot come into its state of existence, how could that object get a shape or form? In the context of a discussion about man's existence in nature, I state that man is a created object, and hence man exists as a Spiritual being. The term Spirituality describes the nature of this connection between man and His Creator. Soul is the immortal part of man as distinguished from his body; it is the vital principle which moves and animates all Life. Soul may represent the essence of a human being, it could be the quality which confers individuality, humanity, and the moral nature of man. I divide man into two categories; the first category is called the 'SELF' which represents man as a physical, mental, and social being; and the second category is called the 'KNOWING-SELF' which represents man as a moral, and spiritual being. These two categories function together and the functional unity of the human person is an attribute of a neuro-biological function called Consciousness. Man's physical being is represented by a changing external or morphological appearance and while the physical Identity is constantly changing, the unchanging Individuality is supported by man's spirituality or the nature of his constant spiritual relationship.
THE ETERNAL REALITY OF SOUL'S IMMORTALITY:
Religious thinkers have further defined Soul as that part of the individual which partakes of divinity. People of all races, cultures and religions would like to investigate the nature of this God-Connection as they perceive the world and the universe in which they exist as a fact of Creation. I need to find evidence that would fundamentally deny the fact of Creation.
MAN IS A SOCIAL BEING:
Apart from being a created Physical being, man is recognized as a Social being as he displays social instincts and social behaviors in all of his activities. A rudimentary understanding of Sociology or Theories of Social Science would clarify this matter. Social instincts and Social Behaviors are seen in all animals including bacteria. At a cellular level, the social function is called 'Association'. Man is an association of trillions of cells. Each human organ and organ system represents an association of cells that display functional subordination to perform selective tasks. Life is just impossible without social structure and organization.
MAN IS A MORAL BEING:
Man is an individual who exists in a social group. At the same time, man is a Moral being, as he displays moral behavior even when he is corrupt. Man displays the ability of Repentance for his thoughts, for his actions of commission and omission. Man has the ability to admit his sins, express remorse and may often punish himself for his sinful conduct. Man experiences grief for his actions that are sinful. Man actively searches for solutions for his sinful conduct. Man cannot sustain his biological existence if he had morally failed. A famous example would be that of Apostle Judas Iscariot, the betrayer of Jesus.
Matter, Energy, and Knowledge:
Greek philosopher Aristotle observes that corporeal substances are composite of two principles, form and matter. What is called matter is potentiality, what is called form is actuality. The totality of things have been divided in various ways. The three fundamental distinctions are 1. the distinction between the natural and the supernatural, 2. the distinction between the material and the spiritual, and 3. the distinction between the lifeless and the living. When we make the distinction animate/inanimate, living/non-living, and inorganic/organic, a question arises about the nature of that distinction. The difference, is that one of kind or degree? The Mechanistic View claims the continuity of nature in terms of the universality of purely mechanical principles. I have defined Life as 'Knowledge in Action'. Please view the blog post at https://bhavanajagat.wordpress.com/2010/08/05/what-is-life-life-is-knowledge-in-action/
I define Life as organization of matter with implanted supernatural Knowledge. The establishment of supernatural Knowledge in matter decribes the operation of 'God Principle', Spirit, or Soul. Life comes into existence when matter and energy come together with the establishment of 'God Connection'.
LIFE AND CONSCIOUSNESS
The basic characteristic of a Living Cell or organism is the presence of consciousness. I recognize a cell as a Living Cell if it displays functions that characterize the presence of awareness or consciousness. The Living Cell or Living Object need not be aware or conscious of the Subject who may be investigating or observing the properties of that Object. The Living Object need to be aware of its own existence and its condition called Living. Atoms and molecules display their properties and interact according to the Laws of Physics and Chemistry. Living organic molecules show individualistic behaviors under experimental conditions that could be repeated and be verified. The Living Cell is very selective and it responds in a variable manner to physical and chemical stimuli. It can communicate or send signals to other Living Cells present in its environment. It responds according to its internal condition in relation to the environment in which it exists. The interactions of non-living physical matter are not goal-oriented. The interactions of Living matter are goal-oriented and they specifically achieve the purpose of sustaining, preserving, defending, and continuing the Living functions.
MAN IS A MORTAL, PHYSICAL BEING:
LIFE AND DEATH IS A CONTINUOUS PROCESS :
When does Life begins? When does Life ends? Every Living Cell is derived from a previously existing Living Cell. Life has not experienced the final event called DEATH. Life continues its act of Living through a function called Reproduction. A given species is considered to be totally extinct only if there is no surviving member to represent that particular species. Death is a programmed event and it gives meaning to the Identity of a Living Object. The dissolution of a single Living Object should not obscure the fact that Life is a continuous process. Life continues as Living Objects get new Identities. It is very reasonable to expect that Life would continue after the death of a given Living Object. People all over the world are a witness to that simple and direct observation. During the Life-Death continuum, the connection between the Creator and the created Living Object is manifested by the biological function called awareness or consciousness. The presence of Soul is evidenced by the presence of consciousness. As long as the Soul is functioning and is united with the physical being, the presence of consciousness could be detected and could be verified.
THE SOUL AND GOD- CONNECTION:
There has been no clearly defined and universally accepted metaphysical conception of the term Soul. It is a term rarely used with precise definition in philosophy, religion, or common life. In this discussion we face the problem of using words to which no definitive meaning is attached. If I make an attempt to define the word 'God', you may even speculate that I may belong to a new religious order. We need to come to a consensus even if an entity called 'God' does not exist. We need to formulate a view, a hypothetical view about Soul and test that hypothesis by countering it with a skeptical hypothesis. The Science called Physics deals with the properties, changes, interactions, etc. of matter and energy in which energy is considered to be continuous. In the ultimate analysis, matter is a representation of its energy content. The Science called Biology deals with Life and Life processes. While Life is made up of physical matter, Life processes are not explained by simple mechanistic interactions. However, I am willing to use the principles, the methods, and the tools used by Physics. Molecular Biology explains biological events by studying the molecules within cells; the molecular basis of genetics – Nucleic Acids and its relationship to energy cycling and replication. If this universe is seen as matter and energy, I would define God as the Controller of Force/Power/Energy. All living things are essentially made up of the same kind of living matter and yet they appear to be different. Life could be attributed to ONE common principle which has the ability to be simultaneously different. Each living object comes into a state of existence as a new object, as an original object, one of its own kind, unique, and distinctive. This morphological variation is an attribute of the organic molecules that establish the phenotype or the physical identity of that living organism. Physics provides those powerful tools to see the molecules and to recognize their individualistic behavior. Life comes into existence using a creative principle, and creative mechanisms that need inspiration, and imagination apart from the use of simple mechanistic laws. If Life is governed by the Law of Individuality, I would define God as a Creative Force/Power/Energy.
A majority of these life forms that we know and have studied, have synchronized their state of existence with an event that produces alternating periods of light and darkness while that source of light is not being turned 'on' and 'off'. Rather we are forced to experience the effects of an illusion. Sunrise and Sunset is the reality that governs a majority of Biological Rhythms that control the life processes. Illusion is the necessary condition for the biological existence of Life. If Earth's rotational spin generates this illusion, God uses Force/Power/Energy to cause illusion. In the universe that exists today, to the extent we have verified; there are no two identical celestial objects that exhibit the same rotational spin. In this context, it may be said that the Force/Power/Energy called God has created Earth to provide a home to the life forms that He has created as Individuals. These life forms have the ability called reproduction and yet lack the ability of producing two identical new objects. Sexual or Asexual reproduction always results in the production of new Individuals which could be easily verified by using the Biometric Identification Technology. Even the clones, sharing identical genomes, in reality exist as individuals. This Individuality when investigated by the tools supplied by Physics, it is discovered that the organic molecules behave as Individuals and man is not able to modify that behavior. Under the same experimental conditions, the molecules behave as individuals. When we examine the nature of this biological existence, it indicates that life processes are supported by the provision of energy from an external source. The Living Cell is a thermodynamically unstable system. This means that without a continuous input of energy a Living Cell will degrade spontaneously into a nonliving collection of molecules. This lack of energy independence would direct us to define God as the Power/Force/Energy which delivers Compassion/Mercy/Grace which helps energy acquisition by energy dependent living organisms. Life forms on planet Earth exist depending upon an extraterrestrial source of energy or Cosmic Power/Force/Energy. Life exists because of its ability called 'Association'. The act of associating, the state of being associated; the companionship, the fellowship, and the partnership is the defining feature of the State or Condition, or Act of Living. Association or patnership between energy seeker and energy provider could be described as God-Connection. Organisms that are single do not live as single cells but develop association with other single cells to form distinct Colonies. Organisms that are multicellular represent an organization of individual cells that are associated having common interests, purposes, sensations, etc., Since association has a purpose, in the context of biological existence, the association or connection, or partnership between the energy seeker, and the energy provider is a meaningful event and not a simple, mechanical, physical event governed by the Laws of Interactions between Matter and Energy. There are Four Fundamental Interactions and they do not regulate or define this Interaction between Living matter and the Cosmic Force/Power/Energy. Living matter uses and exploits energy in a creative manner to build organic molecules and to break down organic molecules. The life processes are very similar and yet the results are totally different. While using energy mostly following a similar metabolic pathway, each organism supports its identity and individuality.
SOUL AND DEATH:
The idea of 'Soul' always comes in the context of Death. If man is immortal, we will not be spending our time and energy discussing to verify the existence of an immortal principle. The human subject has a limited life span and it arouses a sense of curiosity about the existence of something that could defy Death. I am trying to define the word 'Soul' in a manner to promote an understanding that 'Soul' is immortal if we look at man as an Association of individual living cells. We need to establish the Identity of that Individual for whose purpose or interest this Association of Individual living cells exists. If we think of Death as a final event, it is not supported by factual evidence. In this Association, death is a daily event. We simply fail to acknowledge this daily event as there is an immortal principle that is escaping this death experience. The Individual thinks that he is alive and sustains his Individuality without getting overwhelmed by the dying process that is continuous. While the human organism is changing its external appearance and identity all the time, the Individuality survives if 'Soul' the vital, or operating immortal principle is functioning. The issue or question about 'transmigration' of Soul would not arise if every living organism exists strictly as an Individual with an Individuality. As stated before,man has no choice and he must always exist as an Individual even when we use Reproductive Genetic Engineering Technology to produce identical clones with the same genome. The dissolution of matter may not change the Law of Conservation of Energy. If Soul is defined as the God Connection that gives the ability of energy acquisition, the Soul when removed from a physical object to which it has given Individuality, would operate as per the commands of the Controller of Force/Power/Energy. It provides the possibility of carrying the impressions of a previous state of existence into a new state of existence with a new identity and Individuality. During the life span of a given Individual, an association of cells in which death is a daily event, Soul is a continuous principle as its purpose and interest is to maintain Individuality of that Individual.
SOUL AND THE LIVING CELL:
I define man as a physical, mental, social, moral, and spiritual being as I define the term 'health' as the physical, mental, social, moral, and spiritual well-being of the man in his environment and community and not merely as absence of disease. This definition of 'health' helps to provide comprehensive health care.
I attach my ideas to some ideas expressed by others. Sartre is a well-known person. He had won the Nobel Prize for literature but declined to accept it. I may not totally agree with him and his views about consciousness. He shares his view in a manner that people can easily understand. He makes a distinction between objective things and human consciousness. He claims that consciousness is a 'non-thing'('neant' or nothingness ) and its reality consists in standing back from things and taking a point of view on them. Because consciousness is a non-thing, it does not have any of the causal involvements that things have with other things. If you stand before a mirror, the reflection exists only if it is supported by the presence of a physical being or thing. If the physical thing is taken away, the reflected image is gone but the reflective surface retains its ability to reflect the images of things.
THE BIOLOGICAL MEMBRANE AND CONSCIOUSNESS:
In a Living Cell, consciousness reflects its external environment and its internal condition or internal environment. The Living Cell knows, it is aware of its state, fact, and act of its Living. The Living Cell makes contact with its environment by using a cell membrane, a biological membrane, or a bio-membrane. If you carefully look at some of the functions of this membrane, you would discern that the Living Cell has consciousness or awareness of these functions. The Biological Membrane behaves in a conscious manner and it is not a simple, physical barrier between the Protoplasm, the Living Substance and its environment. If the term 'soul' describes a vital principle, or a source of Knowledge, it provides the information with which these functions could be performed. Some molecules and ions can freely move across this Bio-membrane and some are actively pumped in or out of the Cell that involves expenditure of energy. The Living Cell has the ability to recognize the condition of its nucleus, if the DNA is damaged, the Cell can initiate a process and cause its own dissolution.
In multicellular organism, the consciousness works both at the level of each individual cell and to establish the functioning of the organism as an individual unit. Without functional unity, the organism cannot maintain its biological existence. Cell differentiation is the process by which the individual cells use adaptation to perform specific tasks. Red Blood Cells perform specific tasks.
THE NEURO-BIOLOGICAL ASPECTS OF CONSCIOUSNESS:
In the human Brain Stem, several neurons, and nuclei which are in an area called Reticular Formation are functionally adapted to compose the contents of human consciousness. The Reticular Formation gives the Capacity for Consciousness. The contents of this consciousness are read in the cortical areas of the cerebral hemispheres and described as Cortical awareness. Most philosophers, most of the psychologists, and several of the religious thinkers pay attention to this Cortical awareness and describe that as human consciousness. We tend to ignore the fact that there would be no Cortical awareness unless there is a Capacity for Consciousness.
Most recently, the surgeons had removed the complete left cerebral hemisphere from a child to stop convulsive seizures. The child is alive, fully conscious, and hopefully would continue to live in future with some neurological deficits. Just like the human heart which has four different muscular chambers and each has a function of its own; we need to understand consciousness by knowing its components. We need to use separate terms to distinguish these different components. There would be confusion if a term is used without attaching a specific meaning. Cortical awareness is important and is very interesting and yet man can exist and survive with minimal cortical awareness. We have seen children with severe degrees of mental retardation, and they can keep their biological existence if they retain the ability to Compose Consciousness.
I want to designate the upper Brain Stem as the Seat of Consciousness and the word consciousness itself must describe the functions of the Brain Stem which are most important for man's biological existence. A man is clinically dead in the absence of these Brain Stem functions involved in the Capacity of Consciousness. In Clinical Medicine, the term conscious is often used to measure the degree of Arousal or Cortical awareness and hence this subject matter would remain confusing for a long time. If a subject is unconscious, a 'death certificate' is not issued.
In Clinical Medicine, the term 'Brain Death' describes that the human person for all practical purposes is dead. I would suggest that we must use the term 'Unconscious' specifically to indicate the Brain Death which is diagnosed by testing the Brain Stem Reflexes. If the human person is viewed as a single physical thing or object, the integration of functions is achieved at the Brain Stem (Reticular Formation), and he maintains his individuality throughout his physical existence only when this part of the brain is functioning. If you like the term individual soul or Jeeva Atma, its existence is a reflection of this function. To see a reflection, we need two things; the physical object and a reflective surface. The quality of reflecting objects may depend upon presence of Knowledge. It is not known if this particular kind of knowledge exists as organic molecules; however, it is very well understood that most of the knowledge to perform a variety of biological functions is contained in organic molecules and the most well-known group of these organic molecules are known as DNA. There are Viruses which can function with RNA. Hence, there is still a possibility of finding organic molecules that could be associated with the functional ability called consciousness, awareness, cognition, recognition, responsiveness, perception, memory, intelligence, and association. The most important aspect of 'association' is 'God Connection' and without this function of 'association' man cannot keep his biological existence.
IDENTITY AND INDIVIDUALITY:
The issue of spirituality, the nature of Soul and consciousness must be explored in the context of arriving at an understanding of man's Identity and Individuality.
If man is viewed as an association of trillions of cells, we need to know the Identity of that Subject who lives because of the functions of the trillions of cells. The purpose of consciousness at cellular level is to foster functional unity of the multicellular organism and to establish it as an Individual. In a multicellular organism, cells have short lives as individuals. The Subject or the whole organism has a life span of its own and it has effects on individual cells. Multicellularity is accompanied by adaptive subordination of all cells to the requirements of the organism as a whole. To achieve proper numerical balance between functionally related cell groups, the death of many cells is necessary for other cells to reach maturity. This programmed cell death plays an important role in embryological development. Such programmed cell death events are essential if the organism as a whole is to develop its normal final form. Waves of genetically driven cell deaths are critical to the proper modeling of organs and organ systems. We need to know and understand that death of cells is a must to establish the Identity and to sustain the Individuality of the human being. The dying process helps man to understand his Individuality. The Individuality is preserved while death is a daily event at the cellular level. The phenotype or the morphological appearance of the human Subject undergoes constant change during the Life journey and yet the Individuality remains unchanged. We recognize the death of this human Subject when his Soul departs from his body. Soul may be stated as an entity which is regarded as being immortal or spiritual part of the person. The Spirit of a dead person generally refers to a principle separate from the body and leading an existence of its own. If Soul is viewed as a Non-thing or Nothingness, it comes into the world of existence by entering the physical being at its conception which becomes conscious or aware of its existence. This consciousness has also existed in a previously existing Living Egg Cell which is the Mother of Life, Energy, and Knowledge. Consciousness by its very nature is immortal, it is eternal, and it has no birth or death. We recognize the arrival and departure of the new product during the Life-Death continuum where the Individuality is unaffected by the changes that are caused by the powerful influence of Time.
Rudolf is reborn as Rudi to describe the spiritual connection between the Cell and its Energy Provider
Rudi acknowledges his German heritage at Whole Foods when he discovered the spiritual connection between man, food, and Providence.
Whole Foods, Whole People, and Whole Planet are connected by a material substance called Protoplasm or Cytoplasm, a divine plan to provide nourishment to Life.
The Rudolf and Rudi Connection at Whole Foods, Ann Arbor can be best described as the concept of Whole Spirituality, the three dimensional spiritual relationship between the multicellular human organism, food, and the Divine Providence.
Spiritualism – The Cell Theory of Spirituality:
In Biology, cell is the basic or fundamental unit of structure, function, and organization in all living things or it is the building block of life. Let me begin with my respectful tribute to some of the people who contributed to 'The Cell Theory', one of the foundations of Biological Sciences. Cells were first observed in the 17th century shortly after the discovery of the microscope. Robert Hooke, british curator of instruments at The Royal Society of London, during 1665 coined the word cell. Dutch microscopist Antonie Van Leeuwenhoek (1632-1723) made over 247 microscopes and examined microorganisms and tissue samples. He gave the first complete descriptions of bacteria, protozoa (which he called animalcules), spermatozoa, and striped muscle. He also studied capillary circulation and observed Red Blood Cells.
Improvements in microscopy during early 19th century permitted closer observation and the significance of cells had received better understanding. Matthias Jakob Schleiden (1838), German botanist, Theodor Schwann (1839), German physiologist, and Rudolf Virchow (1855), German pathologist, and others made important contributions to the Cell Theory that describes cell as the building block of all Life.
The Cell is the smallest unit in the living organism that is capable of carrying on the essential life processes of sustaining metabolism for producing energy and reproducing. Many simple, small, single-celled organisms like Protozoa perform all life functions. In higher, complex, bigger, multicellular organisms, groups of cells are structurally and functionally differentiated into specialized tissues and organ systems. Thus, the Cell Theory includes the following foundational principles of the Biological Sciences:
1. All living things are made up of cells. Cell is the most elementary or basic unit of Life.
2. Cell is a fundamental unit of structure, function, and organization in all living things including plants and animals.
3. Cells only rise from division of previously existing cells.
4. All cells are similar in composition, form, and function. All cells are basically the same in chemical composition (in spite of variations) in organisms of similar species. For example, all the solid tissues in the human body can be shown to consist largely of similar cells; differing it is true, but that are essentially similar to an Ovum.
5. The cells exhibit functional autonomy. The activity of an organism depends on the total activity of 'INDEPENDENT' cells.
6. Energy flow (metabolism and biochemistry) occurs within cells.
7. Cells contain hereditary, biological information (DNA) which is passed from cell to cell during cell division.
The Cell Theory of Spirituality:
The basic or fundamental unit of life in the human organism is derived from the fertilized egg cell that eventually develops into a complete organism. The most significant feature of similarity between the cells of the human body is the presence of a soft, gelatinous, semi-fluid, granular material inside the cell. This substance known as Protoplasm or Cytoplasm, or Cytosol is similar to the ground substance found in the Ovum or the Egg Cell.
This viscous, translucent, colloidal substance is enclosed in a membrane called Cell Membrane, Plasma Membrane or Biological Membrane. A small spherical body called nucleus is embedded in the Protoplasm of the cell. The three essential features of any living cell in the human body are that of the presence of protoplasm, the nucleus, and the cell membrane.
Protoplasm – The Ground Substance of Spiritualism and Spirituality:
I seek the existence of Soul or Spirit in a substance that is basic to life activities, and in a material that is responsible for all living processes. I, therefore, propose that the understanding of the true or real nature of this ground substance of all living matter will help man to discover peace, harmony, and tranquility in all of his internal and external relationships while man exists in a physical environment as a member of a social group, social community, and Society. In this blog post, I would like to pay my respectful tribute to Jan Evangelista Purkinje and Hugo Von Mohl for their great contribution to the scientific understanding of the living substance, living material, and living matter.
Purkinje conducted his research on human vision at the University of Prague and later on, he served there as a Professor of Physiology (1850-69). He went to Germany and was appointed the Chair of Physiology and Pathology (1823-50) at the University of Breslau, Prussia. There Purkinje created the world's first independent Department of Physiology (1839) and the first Physiological Laboratory (Physiological Institute, 1842). He is best known for his discovery of large nerve cells with many branching extensions found in the cortex of Cerebellum of the brain (Purkinje Cells, 1837). He discovered the fibrous tissue that conducts electrical impulses from the 'pacemaker' called Atrioventricular node or A-V node along the inside walls of the ventricles to all parts of the heart to help in Cardiac contractile function (Purkinje Fibers, 1839). In 1835, he invented and introduced the scientific term 'Protoplasm' to describe the ground substance found inside young animal embryo cells. He discovered the sweat glands of the skin (1833); he discovered the nine configuration groups of Fingerprints used in biometric identification of man (1823); he described the germinal vesicle or nucleus of the unripe ovum that now bears his name (1825), and he noted the protein digesting power of pancreatic extracts (1836).
Hugo Von Mohl named the granular, colloidal material that made up the main substance of the plant cell as "Protoplasm" in 1846. Purkinje invented the word, but Hugo gave more clarity, understanding, and knowing the nature of this ground substance. He viewed cell as an "elementary organ" and in Physiology he explained Protoplasm as an organ of Motion or Movement, Nutrition, and Reproduction. It is the preliminary material in cellular generation. He was the first to propose that new cells are formed by division of preexisting cells and he had observed this process of Cell Division in the algal cells of Conferva glomerata. His observations are very important to understand the Cell Theory that explains cells as the basic building blocks of Life. He was the first to investigate the phenomenon of the stomatal openings in leaves.
Protoplasm is a complex, viscous, translucent solution of such materials as salts and simple sugars with other molecules, mostly proteins and fats, in a colloidal state, that is dispersed but not dissolved in one another. Carbon, Hydrogen, Oxygen, and Nitrogen constitute more than 90 percent of Protoplasm.
It exhibits properties such as Protoplasmic Streaming or Cytoplasmic Streaming or Motion that is called "Amoeboid Movement." It has the intrinsic power to change its shape and position.
Protoplasm has the power of Nutrition by which it can attract and obtain the materials necessary for its growth and maintenance from surrounding matter/environment.
The living functions such as Nutrition, Cellular Respiration, and Reproduction performed by Cytoplasm involve acquiring, processing, retaining, and using information to perform tasks in a sequential manner for a predetermined purpose and hence describe Consciousness, Memory, and Intelligence.
The terms Soul and Spirit belong to the materialistic realm where the Physical Reality of man's biological existence is established. I have not yet discovered any good reason to use the terms Soul and Spirit as a metaphysical or transcendental Reality.
The Inheritance of Cytoplasmic Membrane or Cell or Plasma Membrane:
The Functions of Cytoplasmic Membrane or Cell Membrane or Biological Membrane:
1. Protection: It protects the cell from its surroundings or extracellular environment. Plant cell possess wall over the plasma membrane for extra protection and support.
2. Holding cell contents: Plasma membranes hold the semi fluid protoplasmic contents of the cell intact; thus keeping the individuality of the cell.
3. Selective Permeability: Cell membrane allows only selected or specific substances to enter into the cell and are impermeable to others.
Gases like O2 and CO2 can diffuse rapidly in solution through membranes.
Small compounds like H2O and methane can easily pass through where as sugars, amino acids and charged ions are transported with the help of transport proteins.
The size of the molecules which can pass through the plasma membrane is 1-15 A0. This property is responsible for keeping a cell 'as a cell', an individual unit.
4. Shape: It maintains form and shape of the cell. It serves as site of anchorage or attachment of the cytoskeleton; thus providing shape to the cell (especially in animal cells without cell wall).
5. Organelles: Cell membrane delimits or covers all sub-cellular structures or organelles like nucleus, mitochondria, plastids, Golgi apparatus, endoplasmic reticulum, microbodies etc. thus protecting them form the surroundings and also helps in maintaining a constant internal environment.
6. Compartmentalization: Cell membrane separate the cells from their external environment and cell organelle from cytosol. It help the cells and their organelles to have their own microenvironments, structural and functional individuality.
7. Cell Recognition: With the help of glycolipids and glycoproteins on its surface, cell membranes are able to differentiate similar cells from dissimilar ones, foreign substances and cells own materials. Cell recognition is useful for tissue formation and defence against microbes.
8. Antigens: Cell membranes possess antigens which determine blood grouping, immune response, acceptance or rejection of a transplant (graft rejection by MHC's on plasma membrane).
9. Microvilli: They are microscopic finger like projections of plasma membrane present on some cells like intestinal epithelial cells, which are involved in a wide variety of functions, including increasing surface area for absorption, secretion, cellular adhesion etc.
10. Sheaths of cilia and flagella: Cilia and flagella are projections from the cell; made up of microtubules which are covered by an extension of the plasma membrane.
11. Cytoplasmic bridges in plasmodesmata and gap junctions: Plasmodesmata in plant cells and gap junctions in animal cells; meant for intercellular transport and communication, form cytoplasmic bridges between adjacent cells through plasma membrane.
12. Endocytosis and Exocytosis: Bulk intake of materials or endocytosis occurs through development of membrane vesicles or invagination and engulfing by plasma membrane.
Exocytosis: It is reverse of endocytosis that provides for releasing waste products and secretory materials ot of the cells with the help of plasma membrane.
13. Impulse transmission in neurons: The transmission of a nerve impulse along a neuron from one end to the other occurs as a result of electrical changes across the plasma membrane of the neuron
14. Cell metabolism: Cell membranes control cell metabolism through selective permeability and retentivity of substances in a cell.
15. Electron transport chain in bacteria: In bacteria; Electron transport chain is located in cell membrane.
16. Osmosis through cell membrane: It is movement of solvent molecules (generally water) from the region of less concentrated solution to the region of high concentrated solution through a semi permeable membrane. Here the semi permeable membrane that helps in osmosis is the cell membrane. Eg: Root cells take up water from the soil by osmosis
17. Carrier proteins for active transport: They occur in the cell membranes and control active transport of substances. Example, GLUT1 is a named carrier protein found in almost all animal cell membranes that transports glucose across the bilayer or plasma membrane.
18. Plasma Membrane enzymes: Many enzymes are present on the plasma membrane with wide variety of catalytic activity. Example: Red blood cell plasma membranes contain a number of enzymes such as ATPases, anion transport protein, glyceraldehyde 3-phosphate dehydrogenase, protein kinases, adenylate cyclase, acetylcholinesterase.
19. Cell Membrane Receptors: Receptor on the plasma membrane performs signal transduction, converting an extracellular signal into an intra-cellular signal. Membrane possess receptors for hormones, neurotransmitters, antibodies and several other biochemicals.
20. Plasma membrane assisted Cell movements: Undulation and pseudopodia are cell membrane phenomenon involved in cell movement. Amoeba, macrophages and WBCs move with the helps of temporary organelles like pseudopodia. Pseudopods are temporary cytoplasmic projections of the cell membrane in certain unicellular protists such as Amoeba. Some mammalian cells such as fibroblasts can move over a solid surface by wave like undulations of the plasma membrane.
The Ground Substance of Spiritualism and Spirituality. The vital characteristics, the animating principles of Protoplasm could be known by observing Amoeba proteus. The Living Substance works as an organ of Motion or Movement, as an organ of Nutrition, and as an organ of Reproduction to generate new cells which have a life span of their own. In these physiological functions, I describe the characteristics such as Cognition, Consciousness, Memory, and Intelligence as spiritual attributes of Life as they bring functional unity and harmony in the interactions between different parts of the same individual organism while it exists in an environment as a member of a biological community.
The Spirituality of Substance, Function, Organization, Action, and Interactions:
To establish the biological existence of the human organism, I add the concept of Spiritualism and Spirituality to the Cell Theory.
The Single Fertilized Egg Cell has ground substance that is of Spiritual nature and the Spiritualism and Spirituality consists of the following functional, and organizational characteristics:
1. The Cell is Conscious of its own existence and knows its internal condition and knows it external environment.
2. The Cell is intelligent and it has the cognitive abilities like perception and memory to acquire information, to retain information, to recall information, and to use information in the performance of its complex tasks in a sequential manner.
3. The Cell has the ability to show characteristics such as mutual cooperation, mutual tolerance, and display functional subordination and subservience while being independent.
4. The Cell grows, divides, and develops into a complete organism while it acquires substances and energy from an external environment. The power of Protoplasm/Cytoplasm to attract matter found in its external environment is called Nutrition. The Cell continuously transforms matter to build matter of its own kind for its own benefit to sustain its existence with its own identity and individuality. The Organism represents a social group or a biological community of Cells. The Spiritual nature of Protoplasm/Cytoplasm brings this functional harmony and unity in the Social Group or Biotic Community of Cells by bringing together its Essence and Existence.
5. The Cell Theory is incomplete for it does not describe the conditioned nature of the Cell's existence. The Cell represents a Living System that is thermodynamically unstable. It requires a constant supply of matter and energy from its external environment to sustain its living functions. The concept of Whole Spirituality formulates the connection between the Cell and its external source of matter and energy.
The theoretical claims about Spirit and Soul, the religious and philosophical doctrines of Spiritualism and Spirituality must be verified using the Cell Theory that defines the human organism. To describe Soul or Spirit as nonmaterial or immaterial Self will not help man to know the real or true man.
Whole Foods, Whole People, and Whole Planet come together in a Wholesome Relationship as God is the Energy Provider, the Original Source of Matter and Energy for Life.