In 1965, while I was a student of Human Anatomy at Kurnool Medical College, I had the opportunity to know about Dr. J. C. B. Grant (1886-1973), the author of Grant's Atlas of Anatomy. The 5th Edition of his Atlas was published in 1962 and was available in India in our Medical College Library.
Born in Loanhead (south of Edinburgh) in 1886, Grant studied medicine at the University of Edinburgh Medical School and graduated with an M.B., Ch.B. degree in 1908. While at Edinburgh, he worked under the renowned anatomist Daniel John Cunningham. Grant became a decorated serviceman of the Royal Army Medical Corps during the First World War before moving to Canada. He established himself as an 'anatomist extraordinary' at U of T, publishing three textbooks that form the basis of Grant's Anatomy. The textbooks are still used in anatomy classes today, and made unforgettable memories for those who found themselves in his classes nearly a century ago. One of Grant's many accomplishments was establishing a division of histology within the department.
As a medical student, I used Grant's Atlas of Anatomy, the seminal work of Scottish-born Dr. John Charles Boileau Grant, who would become the chair of Anatomy at the University of Toronto in 1930 and retired in 1965.
John Charles Boileau Grant (1886–1973)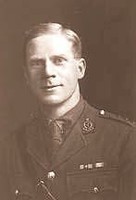 The author of Grant's Atlas of Anatomy (1943), Grant used to train thousands of medical students around the world. He came to University of Toronto's Faculty of Medicine from University of Manitoba (and previously Edinburgh), and was Chair of the Department of Anatomy there from 1930 to 1965. Although he is best known for this famous atlas, his research and teaching also included biological anthropology, as evidenced by such work as Anthropometry of the Cree and Saulteaux Indians in Northeastern Manitoba (Archaeological Survey of Canada 1929). The human skeletal collection he formed, the "J.C.B. Grant Collection," is still a core collection for human osteology in the Department of Anthropology at University of Toronto. He is also remembered in the Grant's Museum at the Medical Sciences Building at the University of Toronto. This museum, with its displays of anatomical specimens, many of which were dissected by Grant himself, continues to be used in an active learning environment by more than 1000 students each year.
Students continue to use Grant's textbooks today, and for the more artistic anatomist there's even a Grant's Anatomy Coloring Book, published in 2018.
At the University of Toronto, Dr.McMurrich, Chair of Anatomy was succeeded as chairman in 1930 by Dr. John Charles Boileau Grant, who became a well-known anatomist. Dr. Grant wrote three text books, of which "An Atlas of Anatomy" (published in 1943) rapidly gained international prominence and is still, more than 50 years later, one of the most widely used anatomical atlases in the world. It is now known as "Grant's Atlas of Anatomy" and is in its tenth edition. The atlas was based on a series of elegant dissections done either by Grant or by others under his supervision. Many of these dissections are currently housed in Grant's Museum at the University of Toronto.
I want to recount some of my experiences to understand the nature of human condition and the challenges to human existence. The challenges are many and they are so vastly different. I am choosing to narrate the stories of those individuals whose life was cut short while they had no other health issues that could undermine their ability to live their lives to the fullest extent. I shared the life stories of Mrs.Padma Sundarji (Wife of General K S Sundarji), Lieutenant Colonel D' Souza, and the athlete at Army Ordnance Corps Centre, Secunderabad who fought to defend their existence from the threats of Cancer. I had earlier described the nature of the Immune System that defends the human body from Cancer, infections, and foreign proteins.
When people walk into a government-run clinic or hospital, the usual impression is that a doctor would listen to the complaints in about a few minutes time, make a very quick evaluation, and send the patient away with a prescription.
I had earlier mentioned that in the Armed Forces, the Medical Officers would love to spend time medically examining people who have no apparent sickness as they lay emphasis upon diagnosing a person's Good Health. I was introduced to the aspects of Medical Practice in Army at Military Hospital, Ambala where I learned that writing a prescription should not be our first concern. Major. Mohan Pal Dhir, AMC, the Senior Surgical Specialist of the Hospital at that time of my service, instructed me to converse with my patients and try to know each one as an individual; as a person and not as a diseased entity. In India, we would still follow the cultural norms and do not intrude into personal lives unless the patient desires to discuss all the aspects of their medical history.
The Rudi-Grant Connection is about knowing the man, the building blocks and the structural units and organization of the human body. To defend the human existence, the Rudi-Grant Connection lays the emphasis on knowing the person who is at risk apart from knowing the agent posing the risk.
FIGHTING AN ENEMY – A STORY FROM SURATGARH, RAJASTHAN
Indian Armed Forces train and conduct Military Exercises in Suratgarh region of Rajasthan with a sense of 'excitement' induced by the preparation to confront the enemy. The attack by an 'invisible' enemy is manifested by the medical symptom of mental excitement.
SURATGARH, RAJASTHAN – THE LAND OF RIG VEDA:
Suratgarh is in Sri Ganganagar District of Rajasthan. Around 3,000 B.C., Suratgarh is believed to be a lush green pasture land due to the presence of Sarasvati River which is repeatedly mentioned in Rig Veda and is described as "Ambi ta mey, Nadi ta mey, Devi ta mey, Sarasvati" meaning that River Sarasvati is Best Mother, Best River, and Best Goddess.
Fighting the Enemy – The Excitement at Suratgarh:
Suratgarh is of strategic importance. I visited and camped in this area several times during the period from 1976 to 1978. It was not a picnic. My visits were mostly related to military training and exercises that would prepare me to fight the enemy in a battle. Battle preparation always induces a sense of excitement. Apart from the body, the mind would be put on an alert to accept the challenge and confront the enemy. I never missed that feeling on any day that I spent in Suratgarh. During 1977, I camped at Suratgarh for three months where the First Armored Division opened a 'Desert Driving School' to impart training to military drivers. The sandy desert terrain poses a challenge to the man aswell as the machine. The driving lessons were imparted by instructors from Army Service Corps which provides provisions(rations) and transportation in the conduct of military operations. We established a very small camp in tents on the Suratgarh-Sri Ganganagar Road. I set up a very modest Medical Inspection Room in a bunker to provide medical services to trainees at our School. I had posted a sign on the road near our School to encourage others to visit my Medical Inspection Room if they needed any help. I had always liked the idea of preparing for the battle. The success in actual war depends upon the skills a person acquires while training for the battle. I thought that it was important that I must learn to drive and operate all types of vehicles that Indian Army would use in the desert terrain. Like all other trainees at the School, I drove a 3- ton Lorry, the basic workhorse of Indian Army. I successfully finished my training and was issued a Military Driver's License. Apart from 3- ton Lorry, I also operated all other vehicles like Jeep, Jonga, and 1- ton trucks. The driving tracks included regular surface roads and plenty of cross-country driving over sand dunes and desert terrain. It was exciting to face the challenge and be prepared.
Fighting an Invisible Enemy – A Challenge to Human Existence:
Fighting a visible, external enemy is easier rather than fighting an 'invisible' enemy. The Rhabdovirus that causes the fatal disease of RABIES is one such invisible enemy. The virus has a characteristic 'bullet' shape. It is described as a neurotropic virus as it chiefly attacks the central nervous tissues and causes brain inflammation. While a person is alive, the infection is always diagnosed on clinical grounds.
After death, the evidence for this infection is demonstrated by the presence of microscopic, the oxyphilic inclusion bodies called the 'Negri Bodies' found in the cytoplasm of the brain nerve cells.
The disease once manifested, has no cure and the mortality is 100 percent. The disease was eradicated in Britain and Australia, but is still prevalent in India. Rabies is primarily a disease of a variety of animals( the Canidae tribe) and man is secondarily infected. In India, furious canine rabies causes most cases of the disease in man. The virus also attacks the salivary glands and the virus is present in the saliva of the infected animal.
For man, the immediate source of infection is essentially the rabid domestic, street, or pet, dogs, and cats. The infection could also spread from wild animals like Jackals and Foxes. The virus is transmitted to man either by the bite of an infected animal or by contact through the mucous membranes or breaks in the skin such as cuts, abrasions, and open injuries that get licked by the animal.The virus cannot enter the body without some trauma to the skin or mucosa. However, the virus can gain entry if it contacts intact conjunctiva of the eyes. Transmission by 'droplets' has also been demonstrated. Once within the body, the virus travels using nervous tissues and attacks the brain. Depending upon the site of entry into the body, the disease can manifest itself in about 10 to 90 days.
HYDROPHOBIA – THE FEAR OF WATER: THE CHARACTERISTIC FEATURE OF RABIES:
During the very initial phase of infection which may last from 1 to 10 days, the disease is manifested as increasing restlessness, excitement, anxiety, and irritability.
Although rabies has a fairly long incubation period—from the time of the infected bite to the time a person develops symptoms—once the virus impacts the brain it replicates quickly and efficiently. It particularly impacts the limbic system, the part of our brain which controls our emotional and behavioral life (and helps us to form memories).
A person who has rabies will become very fearful, highly agitated and often violent. That's because the brain is now infected, and the brain's ability to do its job has been overtaken by the spreading infection.
From the brain, the rabies virus travels to a person's salivary glands where it reproduces itself at astonishing rates. A person with rabies develops the inability to swallow while simultaneously developing an extreme need to drink.
Working at cross purposes—the need to drink and the inability to swallow—leads to a condition called hydrophobia ("fear of water"). Doctors who treat rabies-infected people see extremely thirsty people pushing away glasses of water. Patients become fearful of drinking because their inability to swallow causes choking.
After the initial period of 1 to 10 days, the symptoms and signs of Hydrophobia appear in the man. This is a characteristic feature of the disease only in man and does not occur in dogs or other animals. The fearful manifestation of Hydrophobia includes violent contractions of the diaphragm and other respiratory muscles if the individual attempts to drink water. The muscles of throat go into spasm and the victim would be unable to drink water despite extreme thirst. The sight of water or even the sound of water may precipitate these very distressing spasms and attacks of panic.Man has no natural immunity against the infection. Anti-Rabic Vaccine treatment is useful during the incubation period. The Vaccine treatment has no value if the Rabies Virus reaches the brain. Once the symptoms of the infection appear, no treatment is possible. Rabies is prevalent in India, but the incidence is very low in the Indian Armed forces. We had 59 reported cases of Rabies from 1944 to 1964, about 3 cases per year. There have been cases of Rabies transmitted by corneal grafts taken from people who had died of undiagnosed Rabies.
THE INVISIBLE ENEMY'S ATTACK IN SURATGARH:
While I was attending to patients at my Medical Inspection Room at the Desert Driving School, a Non-Commissioned Officer (NCO) came to our Camp to seek my assistance. He belonged to the Corps of Electrical & Mechanical Engineers (EME). He being a member of the SIKH religious community could be immediately identified by the turban that he wore and his beard. He was well-groomed and was in proper military attire and had very good physical stature and appearance. His Unit sent a small detachment to Suratgarh area in preparation for some training event. They were camping nearby. His Unit was not directly affiliated to First Armored Division which had set up the Driving School. During that time, Suratgarh had only a Primary Healthcare Clinic. I was the only Army Medical Officer providing services to military personnel stationed in that area. As he walked in, I could see that he was excited and I immediately assured him that he should have no apprehension to seek my services and the Unit affiliations are of no consequence and he should totally feel free to discuss his medical problems with me. He had a very brief medical history. For some unknown reason, he was feeling restless, excited , and becoming anxious about his restlessness. He had no headache, no fever, and no other problems. He was apparently performing all his tasks very well and had no quarrels or arguments with his colleagues. I could easily see his attitude and military bearing. He was displaying a very disciplined behavior, a respectful attitude while coping with a serious and troubling condition. I could immediately rule out the possibility of overt or occult 'Malingering'. He was a NCO who spent several years in military service, he was very well-adjusted to his military life and had no particular problems with superiors or colleagues of his Unit. I spent time to fully medically examine him and evaluating his general condition and exploring the reasons for this sudden onset of mental restlessness in an adult who had no prior medical problems. He was not disgruntled, cynical or bitter. He was speaking and answering all of my questions in a very coherent manner. He was not expressing any bizarre ideas or thoughts. He was not hallucinating, not deluded or demented. His personal habits were good and he did not consume alcohol or any other mood altering drugs. He was not any medications. He was not experiencing a 'STRESS' disorder and appeared to be having good stress resistance. He had no pressing domestic concerns or problems. I could not discover any physical factors like Heat or infections like Malaria or metabolic disorders like diabetes which may explain his condition. Through careful interrogation, I could exclude Psychiatric illness or disorder. After spending some time, I could not still come to any conclusion and I was unwilling to send him away with some symptomatic treatment to relieve his anxiety.
MEDICAL COMFORTS AND MEDICAL DIAGNOSIS:
Unlike in civil medical practice, the army medical practice gives attention to the individual and not exclusively to the disease. At Medical Inspection Rooms, we very often provide 'Medical Comforts', to all people who visit us, as needed. The Medical Inspection Room is entitled to draw rations like sugar, tea leaves, and milk powder and very often we serve hot, and refreshing tea while people wait at the Clinic. Suratgarh is an extremely hot place. I was drawing blocks of ice to keep my Clinic cool as there was no electricity or air conditioning. I was also serving chilled water to all visitors and consistently encouraged everyone to consume more fluids.
After my initial, inconclusive evaluation of my patient, I wanted to provide him some 'Medical Comfort' and offered him a glass of chilled water as it was already very hot. He declined my offer and showed no interest to drink water. He was not being rude or impolite. He was too excited and was not in a mood to relax. But, that very simple act of offering water as 'Medical Comfort' and his refusal made me to contemplate about his condition. It suddenly occurred to me that I could be dealing with a case of Rabies. He had no symptoms or signs that could be identified as 'Hydrophobia'. He had no such concerns or problems at that time. However, I decided to fully explore that possibility. I again started my interrogation to find out if he had contact with any animal. He never had pet animals. He was never bitten by any animal. He was never licked by any animal. I carefully examined his skin and could not discover any cuts, abrasions, open wounds or healed injuries. His skin was intact and it would not be possible for Rabies Virus to enter his body through his unbroken skin. I had no other options left and I was not able to exclude the possibility of Rabies infection as the cause of his medical complaints of restlessness and anxiety. I had no choice other than acting upon my suspicion even though I fully trusted his statements about never being licked or bitten by any animal.
THE ROAD JOURNEY FROM SURATGARH TO ABOHAR, PUNJAB:
I made a decision to medically evacuate my patient to a military medical facility located about 95 Kilometres away at ABOHAR, Punjab. We made no such prior plans to evacuate patients from the Desert Driving School to Abohar. I had to make that decision on my own keeping the best interests of my patient in my mind. I also decided to transport the patient myself and to drive the 1 – ton truck ambulance. I wanted to assume the full responsibility for taking the military vehicle to Abohar. As we were getting ready for this road journey, I checked and found that I had only 2 ampoules of Injection Chlorpromazine hydrochloride (LARGACTIL), a drug of choice to alleviate anxiety. It can tranquillize the patient without impairing his consciousness. Largactil has a marked sedating effect without causing stupor. However, I had only two ampoules in my Clinic. I quickly ran to Suratgarh Primary Healthcare Centre and met the doctor there to get some additional ampoules of Largactil. He had none in his dispensary. So, I prepared my patient for the road journey after administering the medicine that I had and none for the duration of the journey. The road was in a very bad shape with pot holes. My patient could not be fully sedated with the dose I administered. While I was driving the ambulance, I kept the partition glass window open to check on the patient. Two of my medical assistants were with the patient, and the ambulance driver was in the co-passenger seat in the front. The bumpy ride caused a bit of stress and my patient was constantly shouting from behind asking me to slow down and sometimes he was directing me to speed up. I was happy to hear his voice and finding that his condition was still stable without any worsening of symptoms. By the time we entered the Hospital at Abohar, it was already dark. I contacted the Duty Medical Officer who immediately sent word to the Surgeon to evaluate the patient. The Surgeon carefully examined him and there were no clinical grounds to diagnose Rabies at that hour. The possibility was there. In any case, the patient needed Hospital admission simply on account of his extremely excited condition. I gave the postal address of my Unit and obtained an assurance from the Surgeon that he would communicate to me the Medical Diagnosis of my patient. After that assurance, the patient was duly handed over, I left Abohar and returned to Suratgarh. A few days after this trip, my three months of stay at Suratgarh concluded and I returned to my Unit where I assumed the duties of Unit Adjutant. I received that unfortunate Medical Diagnosis in the mail. The Surgeon wrote to me stating that the Medical Diagnosis of Rabies was confirmed after conducting an autopsy and the demonstration of 'Negri Bodies' in the brain nerve cells.
BHAJA GOVINDAM:
The human body is very vulnerable and could be attacked in several manners. In this particular patient, the deadly virus might have gained its entry into his body through the conjunctiva of his eyes. The saliva, the droplets carrying the Virus from an infected animal like a Jackal or Fox could have entered his eyes while the animal was in his vicinity but escaped from being noticed by him. We camp outdoors and sometimes fail to notice an imminent threat. I would suggest to all of my readers to use protective goggles while camping outdoors and introduce its use on a regular basis while conducting military exercises and training in areas where infected animals could be present. After taking all these precautions, we still need the help, the help of our LORD, the help that a sweet name like GOVINDA could offer to protect and defend our human existence.
Dr. R. Rudra Narasimham,
Kurnool Medical College, Kurnool, A.P., India.,
M.B.B.S., Class of April 1970.
Rudolf is reborn as Rudi to describe the spiritual connection between the Cell and its Energy Provider
Rudi acknowledges his German heritage at Whole Foods when he discovered the spiritual connection between man, food, and Providence.
Whole Foods, Whole People, and Whole Planet are connected by a material substance called Protoplasm or Cytoplasm, a divine plan to provide nourishment to Life.
The Rudolf and Rudi Connection at Whole Foods, Ann Arbor can be best described as the concept of Whole Spirituality, the three dimensional spiritual relationship between the multicellular human organism, food, and the Divine Providence.
Spiritualism – The Cell Theory of Spirituality:
In Biology, cell is the basic or fundamental unit of structure, function, and organization in all living things or it is the building block of life. Let me begin with my respectful tribute to some of the people who contributed to 'The Cell Theory', one of the foundations of Biological Sciences. Cells were first observed in the 17th century shortly after the discovery of the microscope. Robert Hooke, british curator of instruments at The Royal Society of London, during 1665 coined the word cell. Dutch microscopist Antonie Van Leeuwenhoek (1632-1723) made over 247 microscopes and examined microorganisms and tissue samples. He gave the first complete descriptions of bacteria, protozoa (which he called animalcules), spermatozoa, and striped muscle. He also studied capillary circulation and observed Red Blood Cells.
Improvements in microscopy during early 19th century permitted closer observation and the significance of cells had received better understanding. Matthias Jakob Schleiden (1838), German botanist, Theodor Schwann (1839), German physiologist, and Rudolf Virchow (1855), German pathologist, and others made important contributions to the Cell Theory that describes cell as the building block of all Life.
The Cell is the smallest unit in the living organism that is capable of carrying on the essential life processes of sustaining metabolism for producing energy and reproducing. Many simple, small, single-celled organisms like Protozoa perform all life functions. In higher, complex, bigger, multicellular organisms, groups of cells are structurally and functionally differentiated into specialized tissues and organ systems. Thus, the Cell Theory includes the following foundational principles of the Biological Sciences:
1. All living things are made up of cells. Cell is the most elementary or basic unit of Life.
2. Cell is a fundamental unit of structure, function, and organization in all living things including plants and animals.
3. Cells only rise from division of previously existing cells.
4. All cells are similar in composition, form, and function. All cells are basically the same in chemical composition (in spite of variations) in organisms of similar species. For example, all the solid tissues in the human body can be shown to consist largely of similar cells; differing it is true, but that are essentially similar to an Ovum.
5. The cells exhibit functional autonomy. The activity of an organism depends on the total activity of 'INDEPENDENT' cells.
6. Energy flow (metabolism and biochemistry) occurs within cells.
7. Cells contain hereditary, biological information (DNA) which is passed from cell to cell during cell division.
The Cell Theory of Spirituality:
The basic or fundamental unit of life in the human organism is derived from the fertilized egg cell that eventually develops into a complete organism. The most significant feature of similarity between the cells of the human body is the presence of a soft, gelatinous, semi-fluid, granular material inside the cell. This substance known as Protoplasm or Cytoplasm, or Cytosol is similar to the ground substance found in the Ovum or the Egg Cell.
This viscous, translucent, colloidal substance is enclosed in a membrane called Cell Membrane, Plasma Membrane or Biological Membrane. A small spherical body called nucleus is embedded in the Protoplasm of the cell. The three essential features of any living cell in the human body are that of the presence of protoplasm, the nucleus, and the cell membrane.
Protoplasm – The Ground Substance of Spiritualism and Spirituality:
I seek the existence of Soul or Spirit in a substance that is basic to life activities, and in a material that is responsible for all living processes. I, therefore, propose that the understanding of the true or real nature of this ground substance of all living matter will help man to discover peace, harmony, and tranquility in all of his internal and external relationships while man exists in a physical environment as a member of a social group, social community, and Society. In this blog post, I would like to pay my respectful tribute to Jan Evangelista Purkinje and Hugo Von Mohl for their great contribution to the scientific understanding of the living substance, living material, and living matter.
Purkinje conducted his research on human vision at the University of Prague and later on, he served there as a Professor of Physiology (1850-69). He went to Germany and was appointed the Chair of Physiology and Pathology (1823-50) at the University of Breslau, Prussia. There Purkinje created the world's first independent Department of Physiology (1839) and the first Physiological Laboratory (Physiological Institute, 1842). He is best known for his discovery of large nerve cells with many branching extensions found in the cortex of Cerebellum of the brain (Purkinje Cells, 1837). He discovered the fibrous tissue that conducts electrical impulses from the 'pacemaker' called Atrioventricular node or A-V node along the inside walls of the ventricles to all parts of the heart to help in Cardiac contractile function (Purkinje Fibers, 1839). In 1835, he invented and introduced the scientific term 'Protoplasm' to describe the ground substance found inside young animal embryo cells. He discovered the sweat glands of the skin (1833); he discovered the nine configuration groups of Fingerprints used in biometric identification of man (1823); he described the germinal vesicle or nucleus of the unripe ovum that now bears his name (1825), and he noted the protein digesting power of pancreatic extracts (1836).
Hugo Von Mohl named the granular, colloidal material that made up the main substance of the plant cell as "Protoplasm" in 1846. Purkinje invented the word, but Hugo gave more clarity, understanding, and knowing the nature of this ground substance. He viewed cell as an "elementary organ" and in Physiology he explained Protoplasm as an organ of Motion or Movement, Nutrition, and Reproduction. It is the preliminary material in cellular generation. He was the first to propose that new cells are formed by division of preexisting cells and he had observed this process of Cell Division in the algal cells of Conferva glomerata. His observations are very important to understand the Cell Theory that explains cells as the basic building blocks of Life. He was the first to investigate the phenomenon of the stomatal openings in leaves.
Protoplasm is a complex, viscous, translucent solution of such materials as salts and simple sugars with other molecules, mostly proteins and fats, in a colloidal state, that is dispersed but not dissolved in one another. Carbon, Hydrogen, Oxygen, and Nitrogen constitute more than 90 percent of Protoplasm.
It exhibits properties such as Protoplasmic Streaming or Cytoplasmic Streaming or Motion that is called "Amoeboid Movement." It has the intrinsic power to change its shape and position.
Protoplasm has the power of Nutrition by which it can attract and obtain the materials necessary for its growth and maintenance from surrounding matter/environment.
The living functions such as Nutrition, Cellular Respiration, and Reproduction performed by Cytoplasm involve acquiring, processing, retaining, and using information to perform tasks in a sequential manner for a predetermined purpose and hence describe Consciousness, Memory, and Intelligence.
The terms Soul and Spirit belong to the materialistic realm where the Physical Reality of man's biological existence is established. I have not yet discovered any good reason to use the terms Soul and Spirit as a metaphysical or transcendental Reality.
The Inheritance of Cytoplasmic Membrane or Cell or Plasma Membrane:
The Functions of Cytoplasmic Membrane or Cell Membrane or Biological Membrane:
1. Protection: It protects the cell from its surroundings or extracellular environment. Plant cell possess wall over the plasma membrane for extra protection and support.
2. Holding cell contents: Plasma membranes hold the semi fluid protoplasmic contents of the cell intact; thus keeping the individuality of the cell.
3. Selective Permeability: Cell membrane allows only selected or specific substances to enter into the cell and are impermeable to others.
Gases like O2 and CO2 can diffuse rapidly in solution through membranes.
Small compounds like H2O and methane can easily pass through where as sugars, amino acids and charged ions are transported with the help of transport proteins.
The size of the molecules which can pass through the plasma membrane is 1-15 A0. This property is responsible for keeping a cell 'as a cell', an individual unit.
4. Shape: It maintains form and shape of the cell. It serves as site of anchorage or attachment of the cytoskeleton; thus providing shape to the cell (especially in animal cells without cell wall).
5. Organelles: Cell membrane delimits or covers all sub-cellular structures or organelles like nucleus, mitochondria, plastids, Golgi apparatus, endoplasmic reticulum, microbodies etc. thus protecting them form the surroundings and also helps in maintaining a constant internal environment.
6. Compartmentalization: Cell membrane separate the cells from their external environment and cell organelle from cytosol. It help the cells and their organelles to have their own microenvironments, structural and functional individuality.
7. Cell Recognition: With the help of glycolipids and glycoproteins on its surface, cell membranes are able to differentiate similar cells from dissimilar ones, foreign substances and cells own materials. Cell recognition is useful for tissue formation and defence against microbes.
8. Antigens: Cell membranes possess antigens which determine blood grouping, immune response, acceptance or rejection of a transplant (graft rejection by MHC's on plasma membrane).
9. Microvilli: They are microscopic finger like projections of plasma membrane present on some cells like intestinal epithelial cells, which are involved in a wide variety of functions, including increasing surface area for absorption, secretion, cellular adhesion etc.
10. Sheaths of cilia and flagella: Cilia and flagella are projections from the cell; made up of microtubules which are covered by an extension of the plasma membrane.
11. Cytoplasmic bridges in plasmodesmata and gap junctions: Plasmodesmata in plant cells and gap junctions in animal cells; meant for intercellular transport and communication, form cytoplasmic bridges between adjacent cells through plasma membrane.
12. Endocytosis and Exocytosis: Bulk intake of materials or endocytosis occurs through development of membrane vesicles or invagination and engulfing by plasma membrane.
Exocytosis: It is reverse of endocytosis that provides for releasing waste products and secretory materials ot of the cells with the help of plasma membrane.
13. Impulse transmission in neurons: The transmission of a nerve impulse along a neuron from one end to the other occurs as a result of electrical changes across the plasma membrane of the neuron
14. Cell metabolism: Cell membranes control cell metabolism through selective permeability and retentivity of substances in a cell.
15. Electron transport chain in bacteria: In bacteria; Electron transport chain is located in cell membrane.
16. Osmosis through cell membrane: It is movement of solvent molecules (generally water) from the region of less concentrated solution to the region of high concentrated solution through a semi permeable membrane. Here the semi permeable membrane that helps in osmosis is the cell membrane. Eg: Root cells take up water from the soil by osmosis
17. Carrier proteins for active transport: They occur in the cell membranes and control active transport of substances. Example, GLUT1 is a named carrier protein found in almost all animal cell membranes that transports glucose across the bilayer or plasma membrane.
18. Plasma Membrane enzymes: Many enzymes are present on the plasma membrane with wide variety of catalytic activity. Example: Red blood cell plasma membranes contain a number of enzymes such as ATPases, anion transport protein, glyceraldehyde 3-phosphate dehydrogenase, protein kinases, adenylate cyclase, acetylcholinesterase.
19. Cell Membrane Receptors: Receptor on the plasma membrane performs signal transduction, converting an extracellular signal into an intra-cellular signal. Membrane possess receptors for hormones, neurotransmitters, antibodies and several other biochemicals.
20. Plasma membrane assisted Cell movements: Undulation and pseudopodia are cell membrane phenomenon involved in cell movement. Amoeba, macrophages and WBCs move with the helps of temporary organelles like pseudopodia. Pseudopods are temporary cytoplasmic projections of the cell membrane in certain unicellular protists such as Amoeba. Some mammalian cells such as fibroblasts can move over a solid surface by wave like undulations of the plasma membrane.
The Ground Substance of Spiritualism and Spirituality. The vital characteristics, the animating principles of Protoplasm could be known by observing Amoeba proteus. The Living Substance works as an organ of Motion or Movement, as an organ of Nutrition, and as an organ of Reproduction to generate new cells which have a life span of their own. In these physiological functions, I describe the characteristics such as Cognition, Consciousness, Memory, and Intelligence as spiritual attributes of Life as they bring functional unity and harmony in the interactions between different parts of the same individual organism while it exists in an environment as a member of a biological community.
The Spirituality of Substance, Function, Organization, Action, and Interactions:
To establish the biological existence of the human organism, I add the concept of Spiritualism and Spirituality to the Cell Theory.
The Single Fertilized Egg Cell has ground substance that is of Spiritual nature and the Spiritualism and Spirituality consists of the following functional, and organizational characteristics:
1. The Cell is Conscious of its own existence and knows its internal condition and knows it external environment.
2. The Cell is intelligent and it has the cognitive abilities like perception and memory to acquire information, to retain information, to recall information, and to use information in the performance of its complex tasks in a sequential manner.
3. The Cell has the ability to show characteristics such as mutual cooperation, mutual tolerance, and display functional subordination and subservience while being independent.
4. The Cell grows, divides, and develops into a complete organism while it acquires substances and energy from an external environment. The power of Protoplasm/Cytoplasm to attract matter found in its external environment is called Nutrition. The Cell continuously transforms matter to build matter of its own kind for its own benefit to sustain its existence with its own identity and individuality. The Organism represents a social group or a biological community of Cells. The Spiritual nature of Protoplasm/Cytoplasm brings this functional harmony and unity in the Social Group or Biotic Community of Cells by bringing together its Essence and Existence.
5. The Cell Theory is incomplete for it does not describe the conditioned nature of the Cell's existence. The Cell represents a Living System that is thermodynamically unstable. It requires a constant supply of matter and energy from its external environment to sustain its living functions. The concept of Whole Spirituality formulates the connection between the Cell and its external source of matter and energy.
The theoretical claims about Spirit and Soul, the religious and philosophical doctrines of Spiritualism and Spirituality must be verified using the Cell Theory that defines the human organism. To describe Soul or Spirit as nonmaterial or immaterial Self will not help man to know the real or true man.
Whole Foods, Whole People, and Whole Planet come together in a Wholesome Relationship as God is the Energy Provider, the Original Source of Matter and Energy for Life.
Fighting an Invisible Enemy – A Challenge to Human Existence:
Fighting a visible, external enemy is easier rather than fighting an 'invisible' enemy. The Rhabdovirus that causes the fatal disease of RABIES is one such invisible enemy. The virus has a characteristic 'bullet' shape. It is described as a neurotropic virus as it chiefly attacks the central nervous tissues and causes brain inflammation. While a person is alive, the infection is always diagnosed on clinical grounds.
After death, the evidence for this infection is demonstrated by the presence of microscopic, the oxyphilic inclusion bodies called the 'Negri Bodies' found in the cytoplasm of the brain nerve cells.