In 1965, while I was a student of Human Anatomy at Kurnool Medical College, I had the opportunity to know about Dr. J. C. B. Grant (1886-1973), the author of Grant's Atlas of Anatomy. The 5th Edition of his Atlas was published in 1962 and was available in India in our Medical College Library.
Grant was born near Edinburgh in 1886 and became a decorated serviceman of the Royal Army Medical Corps during the First World War before moving to Canada. He established himself as an 'anatomist extraordinary' at U of T, publishing three textbooks that form the basis of Grant's Anatomy. The textbooks are still used in anatomy classes today, and made unforgettable memories for those who found themselves in his classes nearly a century ago. One of Grant's many accomplishments was establishing a division of histology within the department.
As a medical student, I used Grant's Atlas of Anatomy, the seminal work of Scottish-born Dr. John Charles Boileau Grant, who would become the chair of Anatomy at the University of Toronto in 1930 and retired in 1965.
John Charles Boileau Grant (1886–1973)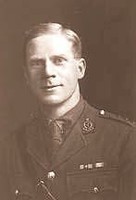 The author of Grant's Atlas of Anatomy (1943), Grant used to train thousands of medical students around the world. He came to University of Toronto's Faculty of Medicine from University of Manitoba (and previously Edinburgh), and was Chair of the Department of Anatomy there from 1930 to 1965. Although he is best known for this famous atlas, his research and teaching also included biological anthropology, as evidenced by such work as Anthropometry of the Cree and Saulteaux Indians in Northeastern Manitoba (Archaeological Survey of Canada 1929). The human skeletal collection he formed, the "J.C.B. Grant Collection," is still a core collection for human osteology in the Department of Anthropology at University of Toronto. He is also remembered in the Grant's Museum at the Medical Sciences Building at the University of Toronto. This museum, with its displays of anatomical specimens, many of which were dissected by Grant himself, continues to be used in an active learning environment by more than 1000 students each year.
Students continue to use Grant's textbooks today, and for the more artistic anatomist there's even a Grant's Anatomy Coloring Book, published in 2018.
At the University of Toronto, Dr.McMurrich, Chair of Anatomy was succeeded as chairman in 1930 by Dr. John Charles Boileau Grant, who became a well-known anatomist. Dr. Grant wrote three text books, of which "An Atlas of Anatomy" (published in 1943) rapidly gained international prominence and is still, more than 50 years later, one of the most widely used anatomical atlases in the world. It is now known as "Grant's Atlas of Anatomy" and is in its tenth edition. The atlas was based on a series of elegant dissections done either by Grant or by others under his supervision. Many of these dissections are currently housed in Grant's Museum at the University of Toronto.
A STORY FROM MILITARY HOSPITAL AMBALA, HARYANA STATE, INDIA :
I served in the Military Hospital, Ambala from July 1970, to September 1971. I served in the rank of Lieutenant during the period of my twelve months Hospital Internship Training. I narrated an earlier experience at the same Military Hospital in my blog post titled 'Defining Indian Identity-Listen to the Heart'.
I want to recount some of my experiences to understand the nature of human condition and the challenges to human existence. The challenges are many and they are so vastly different. I am choosing to narrate the stories of those individuals whose life was cut short while they had no other health issues that could undermine their ability to live their lives to the fullest extent. I shared the life stories of Mrs.Padma Sundarji (Wife of General K S Sundarji), Lieutenant Colonel D' Souza, and the athlete at Army Ordnance Corps Centre, Secunderabad who fought to defend their existence from the threats of Cancer. I had earlier described the nature of the Immune System that defends the human body from Cancer, infections, and foreign proteins.
This is the story about a very young woman whose life was shortened in tragic circumstances and I want to stress the importance; the medical profession has a duty to avoid costly mistakes while delivering routine care.
When people walk into a government-run clinic or hospital, the usual impression is that a doctor would listen to the complaints in about a few minutes time, make a very quick evaluation, and send the patient away with a prescription.
I had earlier mentioned that in the Armed Forces, the Medical Officers would love to spend time medically examining people who have no apparent sickness as they lay emphasis upon diagnosing a person's Good Health. I was introduced to the aspects of Medical Practice in Army at Military Hospital, Ambala where I learned that writing a prescription should not be our first concern. Major. Mohan Pal Dhir, AMC, the Senior Surgical Specialist of the Hospital at that time of my service, instructed me to converse with my patients and try to know each one as an individual; as a person and not as a diseased entity. In India, we would still follow the cultural norms and do not intrude into personal lives unless the patient desires to discuss all the aspects of their medical history.
During 1971, I was in the Hospital Medical Inspection Room around 8.30 P.M. while my friend Lt. Mohan Lal Dubey, AMC was the Orderly Medical Officer;(Dr. M L Dubey is presently Professor, Department of Parasitology, Postgraduate Institute of Medical Education & Research, Chandigarh, India).
A young woman about 17-years-old accompanied by her father walked into the Clinic. Her father had earlier served in the Indian Army. They were traveling in a bus and she was feeling unwell, and they decided to discontinue their journey. The Military Hospital, Ambala is at a short distance from the Grand Trunk Road and the father knew the Hospital and thought that it would be better to have his daughter checked up before getting back to their village. She could not contribute any further information and did not suffer from any serious illness in her life.
As she walked into the Clinic, I noticed an expression of fear on her face, and it alerted me that there would be some underlying life-threatening problem. Surprisingly, we could not detect any reason (a medical condition) to account for her feeling of being unwell. Her temperature, pulse, respiration, heart, lungs, and abdomen were all within normal expected limits. I did not want to suggest to this young woman that she was alright. I kept talking to her and her father to arrive at some clues about this sudden sickness that she was experiencing. While speaking to her and intently looking at her face, I noticed with a sense of alarm, that her jaw muscle known as 'masseters' appeared to be a lit more 'taut'.
Masseters are the primary chewing muscles. They cover the sides of the jaw just behind the cheeks. These muscles help us to clench our jaws and to grind our teeth. The stiffening of these muscles forced me to think of the possibility of Tetanus infection. Her medical history did not reveal any possibility of contacting this terrifying disease. She had no injuries of any kind.
Myself and my friend Dr. Dubey, checked her again and could not find any evidence of even a minor injury. Her throat, her teeth were normal. She was not hysterical. She was not exposed to drugs or poisons. She had no concerns or experiencing any difficulty about opening her mouth. There was no stiffness of the muscles that she could experience on her own.
This stiffness of jaw muscles, this involvement of facial muscles is the basis for diagnosing the disease of Tetanus. We do not need any laboratory investigations. We need not see the Tetanus bacilli to clinically diagnose this condition.
The bacilli live in the intestines of humans, cattle, horses, cats, and dogs without causing any disease. The spores of the Tetanus bacilli are widely distributed in nature, especially in top soil. The spores are very resistant to heat, and chemicals like Lysol and can survive for years in the dust. But, the infection is caused only when the spores enter the body through any wound, particularly like a thorn prick, or a puncture wound caused by a nail, a splinter, or an agricultural implement. The bacilli are strict anaerobes, meaning that they cannot thrive in areas receiving free oxygen. The Tetanus bacilli germinate from its spores only where there is reduced oxygen supply. Generally, a patient would be having a dirty wound or injury. The disease manifests itself very quickly in about 2 days to 2 weeks after the spores germinated in the body tissues. The stiffness of the jaw muscles is called 'Lock Jaw' or 'Trismus'.
We could not conclude that she was a case of Tetanus. The sign of 'Trismus' was hanging in the air like a 'SWORD'. We made a decision to admit her to the Family Ward with the Provisional Diagnosis of ? TRISMUS and initiated the prophylactic treatment against Tetanus as recommended in the Standard Text Books of Surgery. During 1970s, Indian Army Hospitals had no Tetanus Human Immunoglobulin, the antitoxin that is used in the United States to neutralize the neurotoxin produced by tetanus bacilli. We were then using Tetanus Anti-Serum that is procured from horses. This Serum could cause some serious side-effects, and very high doses are not recommended unless treating established Tetanus. She was given an initial dose of 5,000 International Units with due precautions. In India during 1970s, and prior to it, the children were not routinely immunized by 'triple vaccine' which is very effective against Tetanus infection. As a precaution, she was also started on Penicillin antibiotic and initiated immunization against tetanus with a dose of Tetanus Toxoid injection. I went away hoping that the stiffness of jaw muscles that I discovered on my examination would go away and that she would be alright.
Next day, when I arrived at the Hospital at about 7.00 A.M., I came to know that the suspicion of Tetanus became stronger and the patient was transferred to the Intensive Care Room at the Acute Surgical Ward. The Surgeon treated her very vigorously and she survived this terrifying ordeal of Tetanus for five days and lost her battle. She received medical attention as soon as she started experiencing illness, and yet could not be saved.
We failed because we could not discover the seat of her infection. The tetanus bacilli after entering human body do not circulate in the blood. They remain stationary at a place where they thrive. The bacilli do not directly harm the body. It is the 'tetanospasmin', the neurotoxin that they excrete which circulates in the blood and reaches the neuron cells of the spinal cord that inflicts the damage. It is one of the deadliest poisons known.
The poison is like the poison known as 'STRYCHNINE' which is used to kill rats. The poison specifically acts on the synthesis and release of 'Acetylcholine', a chemical that has a key role in the transmission of nerve impulses throughout the body. The stimulation, the accumulation of 'acetylcholine' results in rigidity of muscle groups of different voluntary muscles. Tetanospasmin prevents Ca2+-dependent release of glycine, an inhibitory neurotransmitter from CNS neurons, resulting in unopposed excitation of spinal neurons and muscle contraction.This toxic rigidity of muscles gradually involves face, head, neck, trunk, extremities and the muscles of respiration. This rigidity of the body is punctuated by sudden tonic spasms, and convulsions. The patient would be exhausted and dies due to respiratory failure. Patients are nursed in dark, very quiet rooms, and are not disturbed and moved without reason. If the seat of infection is known, surgery is performed to completely clean the wound and remove all dead tissue where the Tetanus bacilli multiply.
In this young woman, we could not detect the seat of her Tetanus infection while she was treated. After her death, the Hospital conducted an autopsy to discover the problem. We could conduct this autopsy as her father gave us the necessary permission. Apparently, he understood our anxiety to discover the seat of this infection that took away her precious life.
The Hospital Pathologist, Major B K Sharma, AMC who conducted the autopsy informed me that he isolated the Clostridium.tetani bacilli from the lining of her uterus or womb. Apparently, she acquired a 'Surgical Infection' after undergoing a simple gynaecological surgical procedure commonly known as 'CURETTAGE' in which the lining membrane of the uterus is gently scraped and removed. The father and the patient did not reveal this information to us.
A sense of modesty and cultural sensitivity could have prevented the young patient and her parent from disclosing confidential health information. The surgical procedure was performed in a private Clinic or Hospital and we could not obtain any details. The surgical instrument that was used in this procedure was contaminated with dust carrying the Tetanus spores. The spores cannot be killed by autoclave or sterilizing the instruments at 121 degrees centigrade temperature.
This young woman might have experienced a relatively harmless disorder of her menstrual function which may not truly require a surgical treatment or surgical procedure termed curettage. But, we have no treatment for a disease called 'GREED'. A medical practitioner sometimes performs a surgical procedure to justify charging a patient a large amount in fees to fill up his/her pockets.
In the autopsy examination, we could not find any reason as to why she was subjected to this Surgical Intervention which introduced this deadly infection into her body. She had no other complications from this surgical operation and she had no gynecological problems and our careful examination did not indicate any problem.
As a rule, doctors do not carry out a gynecological pelvic examination in young patients and particularly when they are not married and have no symptoms and signs of a gynecological disease. Even if we had known, we could not have done more to save her life. She was not evaluated by the Gynaecologist at the Military Hospital, Ambala. I would not think that a Gynecologist would have performed the surgical procedure called 'CURETTAGE' to get rid of Tetanus bacilli from the endometrial lining of her uterus. It could pose risks of its own. An emergency hysterectomy (the total surgical removal of uterus) could be life saving as it would have eliminated the source of neurotoxin production and would have given us a chance to fully neutralize the circulating neurotoxin. Tragically, she got caught up in a situation with no further escape.
BHAJA GOVINDAM:
We exist at the mercy of our LORD God Creator. It is not always easy to defend the human existence. This tiny bacillus called Tetanus needs no oxygen for its survival. The treatment of Tetanus infection is not easy as the antibiotics that we may use may not even reach the site of infection in enough concentration. The bacillus has a cell wall coated with sugar molecules which may even prevent the antibiotic from entering the cell. A person even with exceptionally strong and well-developed muscles cannot defend himself from the neurotoxin poison. Only timely immunization is the best way to protect a person. During 1970, a spent a month at the Kurnool General Hospital, Kurnool doing my Internship in Medical Ward III. Being the Intern at the Medical Ward, I did a neurological examination of a young male patient with well-built body. He was admitted to my Ward for Spasticity of muscles of his limbs, and the trunk. He was rigid like a board but did not experience any muscle spasms or convulsions. I diagnosed him as a case of Tetanus and transferred him to the Infectious Diseases Ward as per the Hospital Policy. These were the two instances when I made the Clinical Diagnosis of Tetanus and they are important and live in my memory and constantly remind me to seek the protection which only the LORD provides.
Rudolf is reborn as Rudi to describe the spiritual connection between the Cell and its Energy Provider
Rudi acknowledges his German heritage at Whole Foods when he discovered the spiritual connection between man, food, and Providence.
Whole Foods, Whole People, and Whole Planet are connected by a material substance called Protoplasm or Cytoplasm, a divine plan to provide nourishment to Life.
The Rudolf and Rudi Connection at Whole Foods, Ann Arbor can be best described as the concept of Whole Spirituality, the three dimensional spiritual relationship between the multicellular human organism, food, and the Divine Providence.
Spiritualism – The Cell Theory of Spirituality:
In Biology, cell is the basic or fundamental unit of structure, function, and organization in all living things or it is the building block of life. Let me begin with my respectful tribute to some of the people who contributed to 'The Cell Theory', one of the foundations of Biological Sciences. Cells were first observed in the 17th century shortly after the discovery of the microscope. Robert Hooke, british curator of instruments at The Royal Society of London, during 1665 coined the word cell. Dutch microscopist Antonie Van Leeuwenhoek (1632-1723) made over 247 microscopes and examined microorganisms and tissue samples. He gave the first complete descriptions of bacteria, protozoa (which he called animalcules), spermatozoa, and striped muscle. He also studied capillary circulation and observed Red Blood Cells.
Improvements in microscopy during early 19th century permitted closer observation and the significance of cells had received better understanding. Matthias Jakob Schleiden (1838), German botanist, Theodor Schwann (1839), German physiologist, and Rudolf Virchow (1855), German pathologist, and others made important contributions to the Cell Theory that describes cell as the building block of all Life.
The Cell is the smallest unit in the living organism that is capable of carrying on the essential life processes of sustaining metabolism for producing energy and reproducing. Many simple, small, single-celled organisms like Protozoa perform all life functions. In higher, complex, bigger, multicellular organisms, groups of cells are structurally and functionally differentiated into specialized tissues and organ systems. Thus, the Cell Theory includes the following foundational principles of the Biological Sciences:
1. All living things are made up of cells. Cell is the most elementary or basic unit of Life.
2. Cell is a fundamental unit of structure, function, and organization in all living things including plants and animals.
3. Cells only rise from division of previously existing cells.
4. All cells are similar in composition, form, and function. All cells are basically the same in chemical composition (in spite of variations) in organisms of similar species. For example, all the solid tissues in the human body can be shown to consist largely of similar cells; differing it is true, but that are essentially similar to an Ovum.
5. The cells exhibit functional autonomy. The activity of an organism depends on the total activity of 'INDEPENDENT' cells.
6. Energy flow (metabolism and biochemistry) occurs within cells.
7. Cells contain hereditary, biological information (DNA) which is passed from cell to cell during cell division.
The Cell Theory of Spirituality:
The basic or fundamental unit of life in the human organism is derived from the fertilized egg cell that eventually develops into a complete organism. The most significant feature of similarity between the cells of the human body is the presence of a soft, gelatinous, semi-fluid, granular material inside the cell. This substance known as Protoplasm or Cytoplasm, or Cytosol is similar to the ground substance found in the Ovum or the Egg Cell.
This viscous, translucent, colloidal substance is enclosed in a membrane called Cell Membrane, Plasma Membrane or Biological Membrane. A small spherical body called nucleus is embedded in the Protoplasm of the cell. The three essential features of any living cell in the human body are that of the presence of protoplasm, the nucleus, and the cell membrane.
Protoplasm – The Ground Substance of Spiritualism and Spirituality:
I seek the existence of Soul or Spirit in a substance that is basic to life activities, and in a material that is responsible for all living processes. I, therefore, propose that the understanding of the true or real nature of this ground substance of all living matter will help man to discover peace, harmony, and tranquility in all of his internal and external relationships while man exists in a physical environment as a member of a social group, social community, and Society. In this blog post, I would like to pay my respectful tribute to Jan Evangelista Purkinje and Hugo Von Mohl for their great contribution to the scientific understanding of the living substance, living material, and living matter.
Purkinje conducted his research on human vision at the University of Prague and later on, he served there as a Professor of Physiology (1850-69). He went to Germany and was appointed the Chair of Physiology and Pathology (1823-50) at the University of Breslau, Prussia. There Purkinje created the world's first independent Department of Physiology (1839) and the first Physiological Laboratory (Physiological Institute, 1842). He is best known for his discovery of large nerve cells with many branching extensions found in the cortex of Cerebellum of the brain (Purkinje Cells, 1837). He discovered the fibrous tissue that conducts electrical impulses from the 'pacemaker' called Atrioventricular node or A-V node along the inside walls of the ventricles to all parts of the heart to help in Cardiac contractile function (Purkinje Fibers, 1839). In 1835, he invented and introduced the scientific term 'Protoplasm' to describe the ground substance found inside young animal embryo cells. He discovered the sweat glands of the skin (1833); he discovered the nine configuration groups of Fingerprints used in biometric identification of man (1823); he described the germinal vesicle or nucleus of the unripe ovum that now bears his name (1825), and he noted the protein digesting power of pancreatic extracts (1836).
Hugo Von Mohl named the granular, colloidal material that made up the main substance of the plant cell as "Protoplasm" in 1846. Purkinje invented the word, but Hugo gave more clarity, understanding, and knowing the nature of this ground substance. He viewed cell as an "elementary organ" and in Physiology he explained Protoplasm as an organ of Motion or Movement, Nutrition, and Reproduction. It is the preliminary material in cellular generation. He was the first to propose that new cells are formed by division of preexisting cells and he had observed this process of Cell Division in the algal cells of Conferva glomerata. His observations are very important to understand the Cell Theory that explains cells as the basic building blocks of Life. He was the first to investigate the phenomenon of the stomatal openings in leaves.
Protoplasm is a complex, viscous, translucent solution of such materials as salts and simple sugars with other molecules, mostly proteins and fats, in a colloidal state, that is dispersed but not dissolved in one another. Carbon, Hydrogen, Oxygen, and Nitrogen constitute more than 90 percent of Protoplasm.
It exhibits properties such as Protoplasmic Streaming or Cytoplasmic Streaming or Motion that is called "Amoeboid Movement." It has the intrinsic power to change its shape and position.
Protoplasm has the power of Nutrition by which it can attract and obtain the materials necessary for its growth and maintenance from surrounding matter/environment.
The living functions such as Nutrition, Cellular Respiration, and Reproduction performed by Cytoplasm involve acquiring, processing, retaining, and using information to perform tasks in a sequential manner for a predetermined purpose and hence describe Consciousness, Memory, and Intelligence.
The terms Soul and Spirit belong to the materialistic realm where the Physical Reality of man's biological existence is established. I have not yet discovered any good reason to use the terms Soul and Spirit as a metaphysical or transcendental Reality.
The Inheritance of Cytoplasmic Membrane or Cell or Plasma Membrane:
The Functions of Cytoplasmic Membrane or Cell Membrane or Biological Membrane:
1. Protection: It protects the cell from its surroundings or extracellular environment. Plant cell possess wall over the plasma membrane for extra protection and support.
2. Holding cell contents: Plasma membranes hold the semi fluid protoplasmic contents of the cell intact; thus keeping the individuality of the cell.
3. Selective Permeability: Cell membrane allows only selected or specific substances to enter into the cell and are impermeable to others.
Gases like O2 and CO2 can diffuse rapidly in solution through membranes.
Small compounds like H2O and methane can easily pass through where as sugars, amino acids and charged ions are transported with the help of transport proteins.
The size of the molecules which can pass through the plasma membrane is 1-15 A0. This property is responsible for keeping a cell 'as a cell', an individual unit.
4. Shape: It maintains form and shape of the cell. It serves as site of anchorage or attachment of the cytoskeleton; thus providing shape to the cell (especially in animal cells without cell wall).
5. Organelles: Cell membrane delimits or covers all sub-cellular structures or organelles like nucleus, mitochondria, plastids, Golgi apparatus, endoplasmic reticulum, microbodies etc. thus protecting them form the surroundings and also helps in maintaining a constant internal environment.
6. Compartmentalization: Cell membrane separate the cells from their external environment and cell organelle from cytosol. It help the cells and their organelles to have their own microenvironments, structural and functional individuality.
7. Cell Recognition: With the help of glycolipids and glycoproteins on its surface, cell membranes are able to differentiate similar cells from dissimilar ones, foreign substances and cells own materials. Cell recognition is useful for tissue formation and defence against microbes.
8. Antigens: Cell membranes possess antigens which determine blood grouping, immune response, acceptance or rejection of a transplant (graft rejection by MHC's on plasma membrane).
9. Microvilli: They are microscopic finger like projections of plasma membrane present on some cells like intestinal epithelial cells, which are involved in a wide variety of functions, including increasing surface area for absorption, secretion, cellular adhesion etc.
10. Sheaths of cilia and flagella: Cilia and flagella are projections from the cell; made up of microtubules which are covered by an extension of the plasma membrane.
11. Cytoplasmic bridges in plasmodesmata and gap junctions: Plasmodesmata in plant cells and gap junctions in animal cells; meant for intercellular transport and communication, form cytoplasmic bridges between adjacent cells through plasma membrane.
12. Endocytosis and Exocytosis: Bulk intake of materials or endocytosis occurs through development of membrane vesicles or invagination and engulfing by plasma membrane.
Exocytosis: It is reverse of endocytosis that provides for releasing waste products and secretory materials ot of the cells with the help of plasma membrane.
13. Impulse transmission in neurons: The transmission of a nerve impulse along a neuron from one end to the other occurs as a result of electrical changes across the plasma membrane of the neuron
14. Cell metabolism: Cell membranes control cell metabolism through selective permeability and retentivity of substances in a cell.
15. Electron transport chain in bacteria: In bacteria; Electron transport chain is located in cell membrane.
16. Osmosis through cell membrane: It is movement of solvent molecules (generally water) from the region of less concentrated solution to the region of high concentrated solution through a semi permeable membrane. Here the semi permeable membrane that helps in osmosis is the cell membrane. Eg: Root cells take up water from the soil by osmosis
17. Carrier proteins for active transport: They occur in the cell membranes and control active transport of substances. Example, GLUT1 is a named carrier protein found in almost all animal cell membranes that transports glucose across the bilayer or plasma membrane.
18. Plasma Membrane enzymes: Many enzymes are present on the plasma membrane with wide variety of catalytic activity. Example: Red blood cell plasma membranes contain a number of enzymes such as ATPases, anion transport protein, glyceraldehyde 3-phosphate dehydrogenase, protein kinases, adenylate cyclase, acetylcholinesterase.
19. Cell Membrane Receptors: Receptor on the plasma membrane performs signal transduction, converting an extracellular signal into an intra-cellular signal. Membrane possess receptors for hormones, neurotransmitters, antibodies and several other biochemicals.
20. Plasma membrane assisted Cell movements: Undulation and pseudopodia are cell membrane phenomenon involved in cell movement. Amoeba, macrophages and WBCs move with the helps of temporary organelles like pseudopodia. Pseudopods are temporary cytoplasmic projections of the cell membrane in certain unicellular protists such as Amoeba. Some mammalian cells such as fibroblasts can move over a solid surface by wave like undulations of the plasma membrane.
The Ground Substance of Spiritualism and Spirituality. The vital characteristics, the animating principles of Protoplasm could be known by observing Amoeba proteus. The Living Substance works as an organ of Motion or Movement, as an organ of Nutrition, and as an organ of Reproduction to generate new cells which have a life span of their own. In these physiological functions, I describe the characteristics such as Cognition, Consciousness, Memory, and Intelligence as spiritual attributes of Life as they bring functional unity and harmony in the interactions between different parts of the same individual organism while it exists in an environment as a member of a biological community.
The Spirituality of Substance, Function, Organization, Action, and Interactions:
To establish the biological existence of the human organism, I add the concept of Spiritualism and Spirituality to the Cell Theory.
The Single Fertilized Egg Cell has ground substance that is of Spiritual nature and the Spiritualism and Spirituality consists of the following functional, and organizational characteristics:
1. The Cell is Conscious of its own existence and knows its internal condition and knows it external environment.
2. The Cell is intelligent and it has the cognitive abilities like perception and memory to acquire information, to retain information, to recall information, and to use information in the performance of its complex tasks in a sequential manner.
3. The Cell has the ability to show characteristics such as mutual cooperation, mutual tolerance, and display functional subordination and subservience while being independent.
4. The Cell grows, divides, and develops into a complete organism while it acquires substances and energy from an external environment. The power of Protoplasm/Cytoplasm to attract matter found in its external environment is called Nutrition. The Cell continuously transforms matter to build matter of its own kind for its own benefit to sustain its existence with its own identity and individuality. The Organism represents a social group or a biological community of Cells. The Spiritual nature of Protoplasm/Cytoplasm brings this functional harmony and unity in the Social Group or Biotic Community of Cells by bringing together its Essence and Existence.
5. The Cell Theory is incomplete for it does not describe the conditioned nature of the Cell's existence. The Cell represents a Living System that is thermodynamically unstable. It requires a constant supply of matter and energy from its external environment to sustain its living functions. The concept of Whole Spirituality formulates the connection between the Cell and its external source of matter and energy.
The theoretical claims about Spirit and Soul, the religious and philosophical doctrines of Spiritualism and Spirituality must be verified using the Cell Theory that defines the human organism. To describe Soul or Spirit as nonmaterial or immaterial Self will not help man to know the real or true man.
Whole Foods, Whole People, and Whole Planet come together in a Wholesome Relationship as God is the Energy Provider, the Original Source of Matter and Energy for Life.