Yes indeed, Life is very complicated. One of the greatest and the most perplexing complexity of Life involves the mysterious dimension called Time. While some lives are simply lost due to an unfavorable Time, some long forgotten relations and connections get restored or come to the surface under the powerful influence of Time.
Mylapore, Madras (Chennai) is my birthplace. I spent my early childhood years in Madras at the residence of my maternal grandfather who worked as the Professor of Medicine at Madras Medical College for many years. I was in Mylapore, Madras during 1954 when Madhubala was shooting in Gemini production film Bahut Din Huwe which means Many Days Have Passed.
In the Indian language tradition, the phrase Bahut Din Huwe or Many Days Have Passed is used to greet a person after a very long period of separation. For example, if I have known a person in 1954 and by chance, I meet the same person again in 2022, that is after a very long lapse of Sixty-Eight-Years, I would greet the person with the phrase Bahut Din Huwe or Many Days Have Passed since we met.
I did not meet Madhubala in 1954 when she was visiting Madras. But, after the lapse of Sixty-Eight-Years, by chance, I met a person who restored the memory of a long forgotten relationship giving me an opportunity to experience an intimate connection which may have existed in the past.
I want to share some photo images of Mylapore, Madras, my birthplace. I visited Madras (Chennai) during 1974 and could not get the chance to revisit my birthplace. I am also sharing several photo images of Madhubala which help me to revive the memory of an intimate relationship that lived in the past and got buried in the drifting sand dunes called Time.
The Madhubala Connection at Whole Foods. The Diagnosis of Good Health is better than the diagnosis of ill-health
Yes indeed, Life is Complicated. The Complexity of Life fundamentally involves the condition of the Living Thing. What is the health status of the Living Thing? To diagnose the condition of the Living Thing, Clinical Medicine offers instructions in the Art of Diagnosing ill-health. I use Clinical Medicine to practice the Art of Diagnosing Good Health. Human Face offers several clues about the health status of the person but no conclusions can be made without the conduct of a complete physical examination using the methods described in the books of Medicine.
I want to pay my respectful tribute to Sir Robert Hutchison (1871-1960) and Dr. Donald Hunter (1898-1978) who provided me with the basic tools to practice the Art of Clinical Medicine which in its essence is the Art of Diagnosis.
In 1976 while attending the Advanced Training in Pediatrics Course at the Armed Forces Medical College, Pune, India, I purchased the Clinical Methods by Dr. Rustom Jal Vakil and Dr. Aspi F. Golwalla. In 1976, I did not know anything about Madhubala and had no clue about her health condition. Since 1954 and until Madhubala's death on February 23, 1969, these two physicians were involved in her medical care. However, the news about Madhubala's health problems and her premature death at the age of 36-years never reached me until February 2022. In 2022, I could not have conducted a complete physical examination of Madhubala. Right now, I have access to her photo images which do not reveal the signs and symptoms of a major, life-threatening health problem she had during her entire life since the time of her birth in Delhi on February 14, 1933.
I pay my respectful tribute to Dr. Rustom Jal Vakil, M.D. (London), physician, King Edward Memorial Hospital, Bombay and to Dr. Aspi F. Golwalla, M.D., physician, King Edward Memorial Hospital, Bombay who were providing medical care to Madhubala since 1954.
When Madhubala was born to a traditional Muslim family in Delhi, her elder sister Madhur Bhushan recalled that the baby was "blue"–a serious sign of cyanosis and poor oxygen perfusion. Madhubala had a Ventricular Septal Defect (VSD), a disorder colloquially referred to as a "hole in the heart." A congenital abnormality of that kind allowed for mixing of both normal oxygenated blood and deoxygenated blood to be shunted through her body–an unhealthy adulteration with a bad prognosis. While a somewhat common birth defect (1 in 500 babies are born with a VSD), the medical community's understanding of the condition was in its infancy–VSD had first been described in 1879 and at the time of Madhubala birth, there was no treatment. Yet Madhubala continued to grow into a vivacious and beautiful young woman whose fragility was for many years known only to a few.
Her heart problem was not amenable to surgical intervention during 1960 due to the onset of medical complications like raised Pulmonary Vascular Resistance causing the Eisenmenger Syndrome.
Tragically, within a few short years of her death, operations that closed VSDs were made widely available to adults. The history of heart surgery and Madhubala's life crossed paths at a critical corner, but for a matter of time, never made that life-saving collision. Madhubala had a very fair chance to live her full life if she had the opportunity to seek the surgical intervention to repair the VSD prior to the onset of the complication called Eisenmenger Syndrome. Unfortunately, the force called Time was not acting in her favor.
The Legend About Bhaja Govindam
Adi Shankara, an Indian philosopher of 8th century CE, born in the southern Indian state of Kerala is well-known for his doctrine of Advaita Vedanta which formulated by his interpretation of the Upanishads. Shankara also established the 'SMARTHA' tradition to which I belong. He recommends devotion to both Shiva and Vishnu and the worship of other gods and goddesses. His poetic composition popularly known as 'Bhaja Govindam' deals with issues of human existence and the problem of death. Shankara renounced the comforts associated with materialistic existence and had become a 'Sanyasi' (Hindu ascetic) at a very young age and walked across the length and breadth of India on foot. He lived by accepting the offerings ('bhiksha') given by the community which often involved walking along the streets in places where he lived.
While Shankara visited the city of Kashi also known as Benares or Varanasi, the legend claims that he composed the twelve verses of Bhaja Govindam in the Sanskrit language. He was accompanied by fourteen of his disciples and they also contributed a verse each and these songs are collectively known as 'Bhaja Govindam'. As per the legend, Shankara encountered a man teaching the rules of Sanskrit grammar to his students. In India, the teaching technique often involves learning by rote. A phrase is repeated several times to let the students put it into memory. As this Sanskrit Grammar teacher was repeating the phrase 'Du krun kariney', Shankara, a man of great spiritual insight, instantly recognized that the Sanskrit teacher was actually facing the threat of death and the teacher himself was not aware of the threat to his physical existence.
Shankara who mastered Vedas and Upanishads was aware of the many sources both external and internal that endanger human existence. This particular ability of Shankara to diagnose the health of an individual interests me because of my educational experience and training in the 'Art of Diagnosis'. Unfortunately, Shankara died at the very young age of 32. A mystery surrounds his death. The place of his death is disputed. He was always followed by his disciples. Some accounts claim that he had died in Kedarnath in the Himalayan mountains of Uttarakhand State. Others claim that he had died in the southern Indian city of Kanchi. What had contributed to his premature demise is not known. His portraits always depicted him in good and positive health.
THE ART OF DIAGNOSING GOOD HEALTH:
To diagnose ill-health is easy. The sick person may describe his ailments. In addition to a person's subjective symptoms, ill-health shows objective manifestations. The art of clinical diagnosis in sickness and disease involves the use of signs and symptoms attributable to specific conditions that affect the state of health of an individual. However, the mere absence of ill-health does not necessarily mean that the person is positively healthy. Health, like beauty is often a matter of subjective impression. But, while beauty is in the eyes of the beholder, the diagnosis of perfect and positive health is a verdict rendered after a carefully executed medical examination.
The important object of medical inspection and examination of Armed Forces personnel is to ensure that they are healthy and are able to perform the tasks assigned to them. As the medical officer providing medical cover to units in the Armed Forces of India and The Sultanate of Oman where I had served, I was responsible for assessment of health of all personnel under my care. To ensure that the troops are in good health, I was required to medically inspect all personnel under my care periodically and diagnose that they were in good health. Good health demands that a person should appear well nourished. In stature and build, a person should represent an average example of his race and class. The person should not present any evidence of emotional hyper-excitability. Temperamentally, the individual should exhibit reasonable aptitude and behavior consistent with the expectations of his occupation. Most importantly, the face of the person should reflect the bloom of vigorous health. A person in good health should appear cheerful and be full of vitality. The entire individual is carefully examined to assess the health status. I acquired the practical skills of the 'Art of Diagnosing Good Health' by carefully carrying out regular, periodic health inspections of all men under my care. Armed Forces insists upon Medical Inspections for a variety of reasons and individuals who are subject to the Rules and Regulations that govern Service in Uniform cannot refuse the mandatory Medical Examinations. Medical Inspection of all the men including all food handlers of the Unit is done typically once every month. In addition, men newly posted to the Unit (New Arrivals), men before proceeding on and returning from Courses of Instruction/Leave of Absence/Temporary Duty, and after Hospital Discharge are Medically Inspected. Recruits posted to the Unit after completion of Recruit Training, and men joining their Units after serving abroad are subjected to Medical Inspections. Thorough, detailed and specific Medical Examinations of military personnel is required under the following conditions:
1. All troops proceeding on 'active service' or troops proceeding overseas. 2. Individuals proceeding on permanent transfer to another Unit. 3. Men desirous of an extension of service or re-engagement. 4. Troops for transfer for the Reserve Duty. 5.Officers at the time of initiation of Annual Confidential Reports, entry to Staff College, any Course of Instruction, Fitness for Special Duty. 6. Men under arrest and undergoing sentence and before disciplinary action. 7. Men posted to serve at High Altitude. 8. Special examination at the outbreak of an infectious disease. Typically, I used to examine at least twenty known contacts of each case of Malaria or Viral Hepatitis.
Medicine is not merely the Art of Diagnosing ill-health and it is equally the Art of Diagnosing Good and Positive Health. I perfected this skill by meticulously repeating the task of conducting Medical Inspections thousands of times during the course of my service in the Armed Forces. This practice also contributed to my ability to diagnose ill-health and in the next several posts I would narrate a few specific instances when I diagnosed an impending outcome of death. During my service, there are instances when I diagnosed the fact of Good Health and made the individuals to perform their assigned tasks and did not allow them to escape from the obligations of Military Duty making invalid claims about their health status.
A STORY FROM MILITARY HOSPITAL, ROORKEE: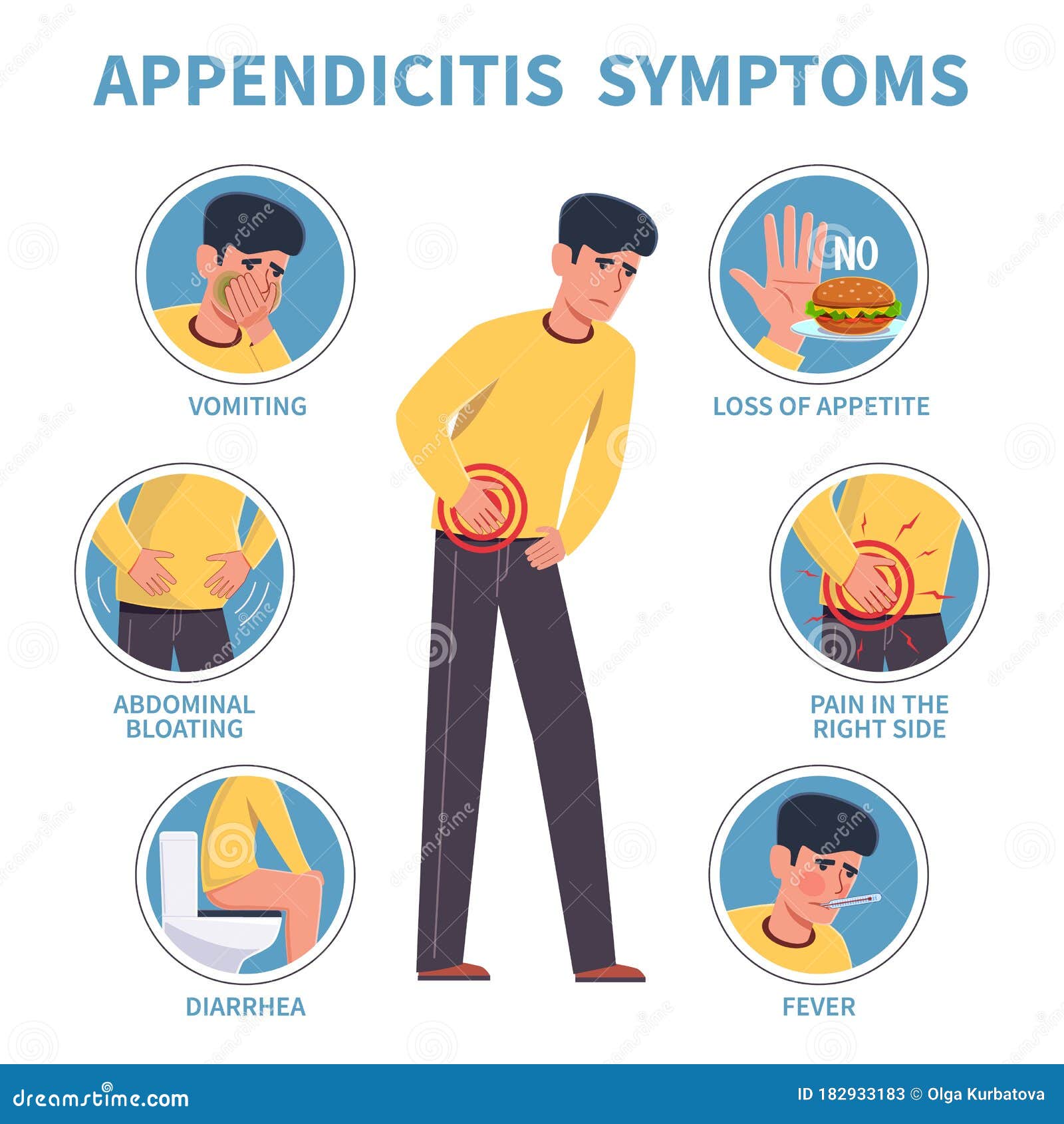 Sometimes, the acute power of observation works better than that of Physician's clinical examination. During 1973, while I was serving at Gauchar near Rudraprayag, I was admitted to Military Hospital, ROORKEE for an intestinal infection. During my hospital stay as a patient,while I was standing in the lobby of the Officers' Ward, one particular evening, I saw a young, male patient arriving at the Ward after his admission. When I looked at him, and the manner in which he was walking, particularly his gait and the position of his right hand over the right lower quadrant of his abdomen, I suspected his medical problem. After he came into the Ward, from his facial appearance alone, I recognized him as the younger brother of an Officer who was then serving in my Unit. Both of them belonged to the Corps of Engineers. I introduced myself and he promptly confirmed his relationship to the Officer who was serving in my Unit. I asked him about his medical ailment. He was getting treatment from the Hospital Physician (M.D., Classified Medical Specialist) over the last several days and was
seen by the Physician twice in the Out-Patient Clinic and he was not responding to the medicines that were prescribed. I looked up at the Hospital Admission document. He was admitted to the Military Hospital with the provisional diagnosis of Fever Not Yet Diagnosed. I told him that Fever was not the real issue and that he was suffering on account of a common well-known surgical condition called Acute Appendicitis. I confirmed this diagnosis by performing a simple test on this young Officer patient and told him that he would need immediate surgery and that his 'APPENDIX' must be removed without any delay. I proceeded to contact the Duty Medical Officer who admitted and sent this patient to the Officers' Ward. The Duty Officer told me that he admitted this patient based upon the written opinion and recommendation given by the Physician. The Duty Medical Officer came over to the Officers' Ward and he repeated the test I had performed earlier and the diagnosis was very clear. He immediately called the Duty Surgeon, who came over and repeated the test I had conducted and confirmed that Appendix should be removed. The appendix was removed and the Surgeon came back and told me that the appendix was highly inflammed and was at the risk of rapture which poses a greater threat. While, Appendicitis is a common surgical emergency among young adults, the Medical Specialists are not trained to treat this condition and sometimes they may fail to look for it. I was less qualified than the Medical Specialist but I had trained myself in the Art of Diagnosis which would be of use in diagnosis if not in delivering the special treatment and interventions that a medical condition requires. Whatever may be the outcome, a Good Diagnosis is as relevant as a Good and proper Treatment. Roorkee was the hometown of this Officer patient. Later his father came to the Ward to meet me and was particularly excited with this exceptional coincidence ; I knew his first son and then I was in Roorkee at that precise moment and intervened as his second son was arriving at the Officers' ward.
BHAJA GOVINDAM-PART-I:
While the Art of Diagnosis interests me, I constantly remind myself that Good Health is due to the GRACE, MERCY, and Compassion of the LORD and Indians love to personify the Divine Providence as LORD Govinda. For the man exists because of MERCY, when the existence is threatened, the man may have no choice other than remembering the LORD.
The Rudi-Madhubala Connection at Whole Foods, Ann Arbor, Michigan, USA. The Spiritual Law of Love. Old Flames Die Hard
Yes indeed, Life is complicated. The Complexities of Life can never be understood without knowing the truth called Past. The experiences of Future Life cannot be validated or verified. The experience of Present Life can be validated and be verified by knowing the true or real Past Experience of Life. The Past is Never Dead.
On 02-22-2022, Rudi confirms the Rudi-Madhubala Connection at Whole Foods, Ann Arbor, Michigan, USA. The Connection is validated, and verified by another person who works in Whole Foods, Ann Arbor, Michigan.
The Rudi-Madhubala Connection at Whole Foods:
Rudi Loves Whole Foods because of the Discovery of Whole Love at Whole Foods
The Rudi-Madhubala Connection at Whole Foods, Ann Arbor, Michigan, USA. Old Flames Never Die. Can You Help Me?
Old flames Die Hard: Meaning: It's very difficult to forget old things, especially the first love.