Even after the Independence, the Indian Army did not have an Indian chief; instead it was led by British Army officers. On January 15, 1949, then Commander-in-Chief of the Indian Army General Sir Francis Butcher handed over the charge to then Lieutenant General KM Cariappa, giving Army its first Indian chief. A decorated Army officer, Field Marshal KM Cariappa spearheaded Indian forces during 1947 India-Pakistan war. The first Indian Commander-in-Chief of the Indian Army, Cariappa hailed from Karnataka. Born on December 1898, his career spanned over three decades. He is also one of the first two recipients of the title of Field Marshal of India, the second Field Marshal of India is Sam Manekshaw.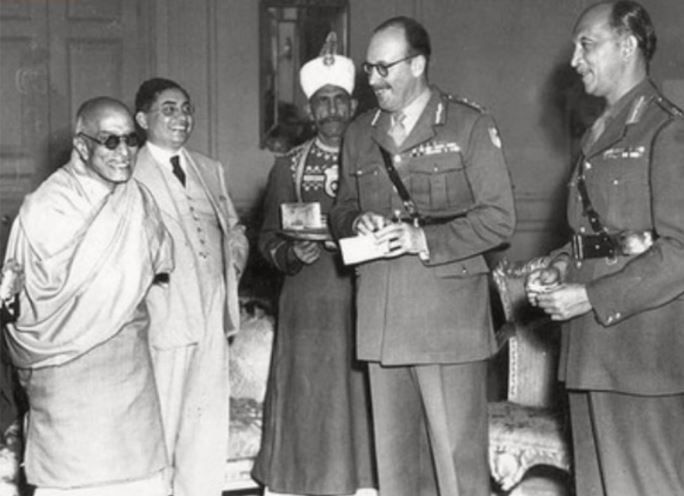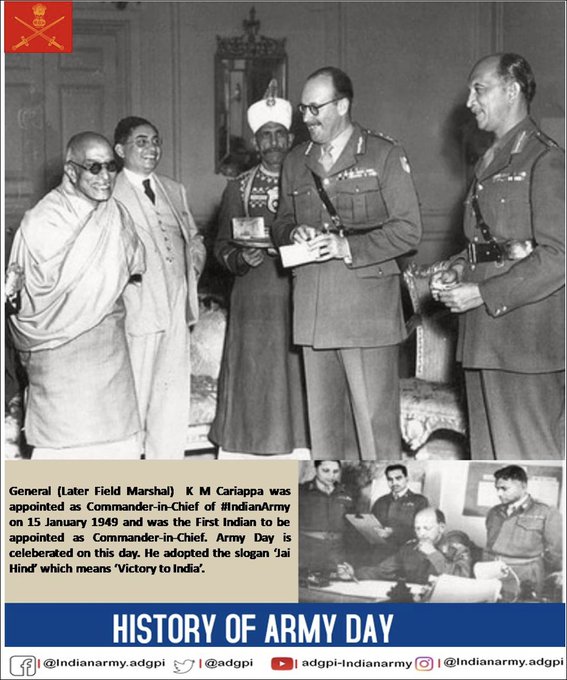 Army Day is celebrated every year across the country on January 15. The 72nd year Army day celebrations was different as a fourth-generation woman army officer spearheaded an all men contingent on January 15. Captain Bhavana Kasturi, marking a departure from the convention, led an all men contingent on Republic Day 2019. Army Day is celebrated to honour our brave soldiers who serve the country selflessly, sometimes, laying down their lives.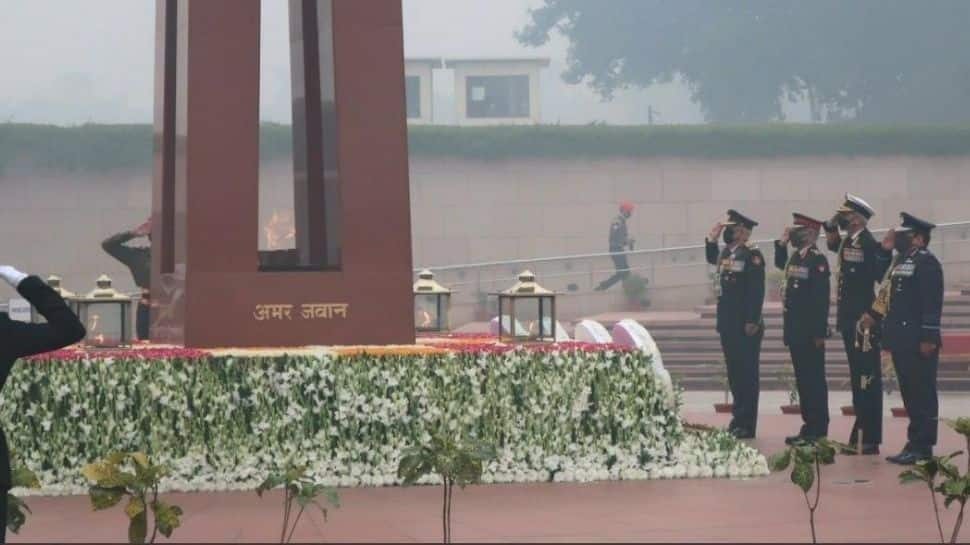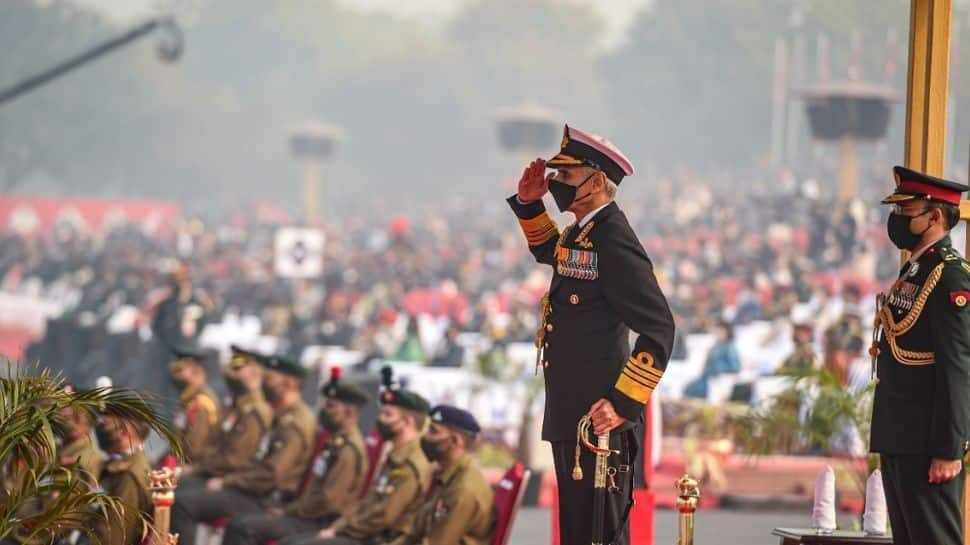 Army chief General Manoj Mukund Naravane will be chief guest at the Army Day celebrations this year. The parade will showcase various routines such as aerial stunts and bike pyramids.
On Army Day, the army chief takes the salute and inspects the parade led by the General Officer Commanding, HQs Delhi Area. The other two service chiefs also attend the parade every year and take salute. This year, the Chief of Defence Staff General Bipin Rawat will also attend the parade this year and take salute. General Rawat took charge as CDS on 31st December, 2019.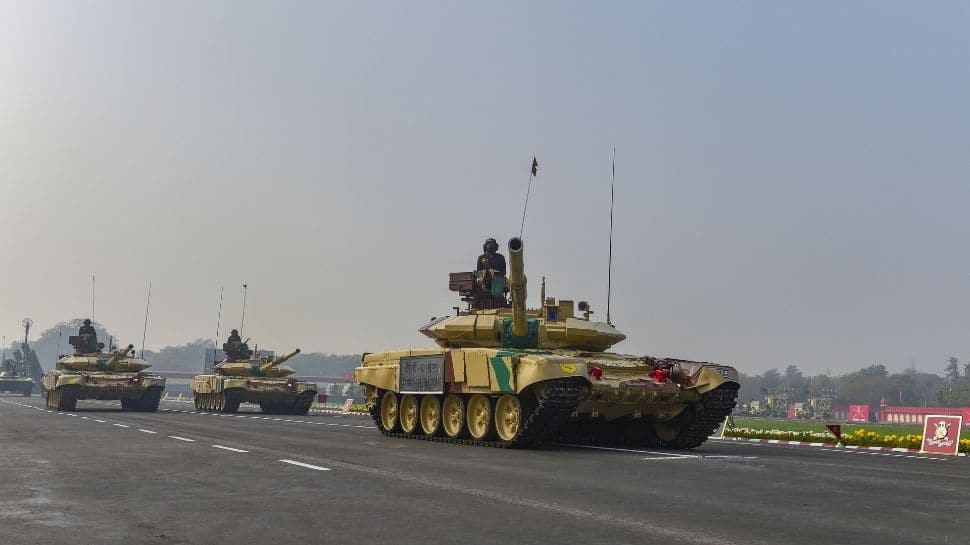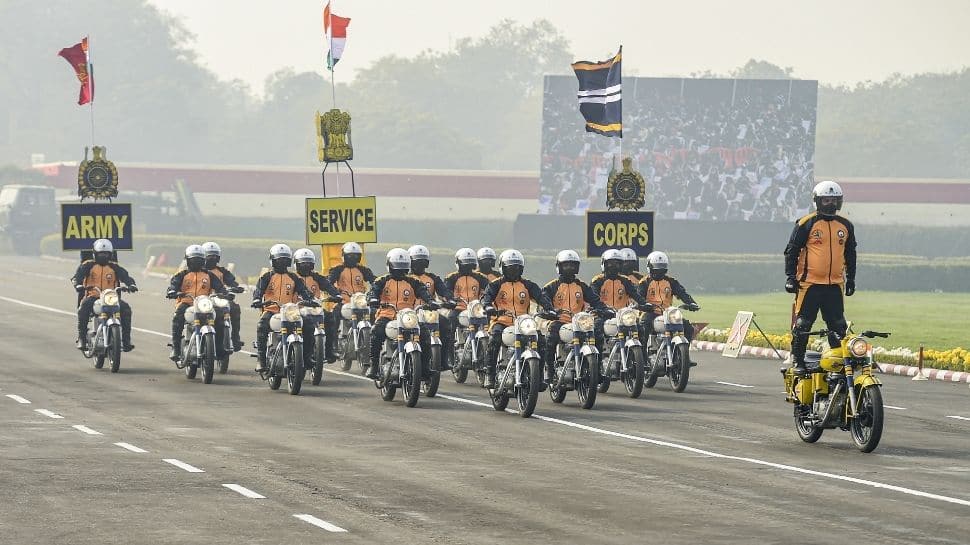 Last year, Captain Tania Shergill from the Corp of Signals lead an all men contingent on Army Day. Shergill was inducted in March 2017 from Officers Training Academy, Chennai. Her father and grandfather also served in the Indian Army.
The main event takes place at Cariappa Parade Ground at Delhi Cantonment. The ceremony begins with Indian Army chief taking the salute. Soldiers are accorded Sena medals for their service to the nation. However, Army Day is observed at all Army Command headquarters across the country.
Indian Army soldiers take out a parade and arsenals are put on display. Last year, Army exhibited the BrahMos Missiles, BLT T-72 'Bharat Rakshak' tank, Advanced Light Helicopters, and the 155mm Soltam Gun.
In 2020, 15 soldiers were decorated with gallantry awards while 18 battalions got unit citations. The military hardware which were showcased in the 2020 parade include infantry combat vehicle BMP-2K, K9 Vajra-T artillery guns, locally built Dhanush towed guns, T-90 main battle tanks and the short span bridging system.
Army Day 2020 Theme
The main focus of Army Day 2020 will be on the 'Digital Transformation of Defense'.