"OH, EAST IS EAST, AND WEST IS WEST,
AND NEVER THE TWAIN SHALL MEET."
A BARRIER THAT CONQUERED THE EAST-WEST CULTURAL BARRIER. A TRIBUTE TO SIR ARTHUR THOMAS COTTON
There could be social and cultural barriers between humans but those man-made barriers could be conquered by people who are dedicated to serving the humanity. Sometimes, a man-made barrier can bridge that cultural divide and could bring people together. A barrage is described as a man-made barrier in a stream or a river. By constructing barrages, Sir Arthur Thomas Cotton had shown that public service could help people to love one another.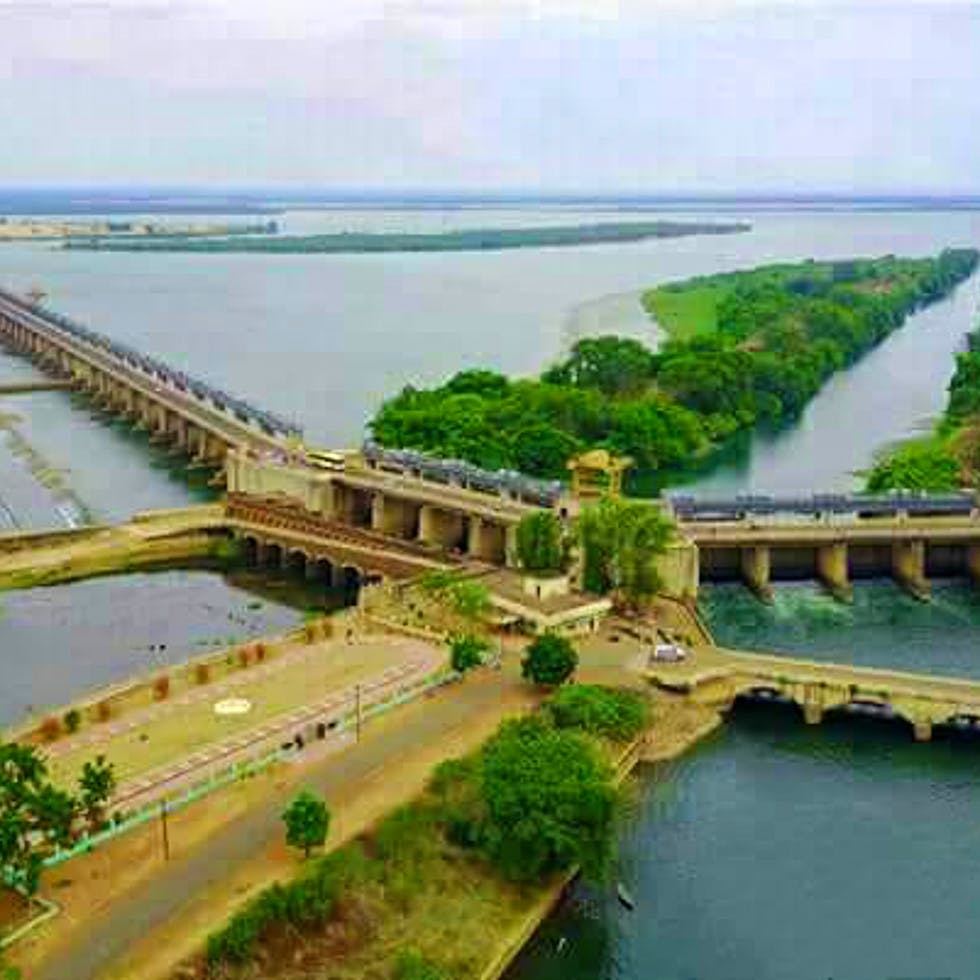 Sir Arthur Cotton is popularly known as "Irrigation Cotton" or "Cotton Dora"(Cotton the Noble). In 1821, at the very young age of 18, he had arrived in India and was appointed to service with the Madras Engineers. He had served in the First Burmese War(1824-26). The military Corps of Engineers also undertake civilian construction projects. Cotton became responsible for greatest civil engineering projects of his time. He had worked in the face of stiff opposition, discouragement and criticism from the Madras government. In 1828, by constructing barrages across river Cauvery, he had transformed the drought-stricken Tanjore district into the richest part of the State of Madras.In 1838, he had designed and built sea defenses for Visakhapatnam.In 1847-52, he had masterminded the Godavari delta project. He had constructed Asia's largest barrage across river Godavari a few miles south of Rajahmundry, my native place. This masonry dam is 2.25 mile (3,500 metres)long and is 12 feet high. It helped to irrigate 720,000 acres of land and created 500 mile long navigable channels connecting Godavari delta with the port of Kakinada. He was responsible for bringing prosperity to the farmers of the Godavari delta region. He was elevated to the post of Chief Engineer of the Madras Presidency. He had retired from government service in 1862 and in 1876 he was knighted. His name is much honored to this day and the spirit of public service he had displayed is still remembered with love and admiration.
Dr. R. Rudra Narasimham, B.Sc., M.B.B.S.,
Kurnool Medical College, Kurnool, Andhra Pradesh, India,
M.B.B.S.  Class  of  April 1970.